When was the last time you played on something really special? Poland-based instrument maker Polyend — a favorite of artists like Aphex Twin, Sigur Ros, and The Chemical Brothers — dug deep into video game music history to make the world's first hardware tracker, the Tracker. In our exclusive video, the Tracker's innovative features are detailed for those interested in its future-retro production ideas.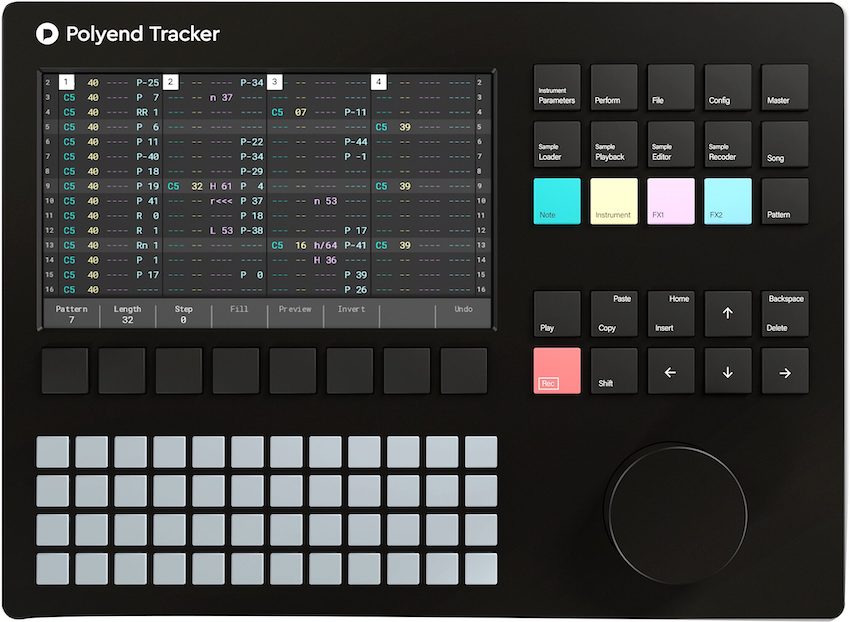 A groovebox unlike any you've played, it's all here: the vertical timeline, the deep sequencer, and the mechanical keyboard, in a way you've never experienced before! Polyend has geeked out their Tracker with enhancements like a sampler, built-in FM radio, and wavetable synthesizer, plus a bevy of other sound design tools.
Intuitive to use and completely standalone, Polyend's Tracker harnesses the feel of classic software-based sequencers found in early PCs like the Commodore Amiga — the driving force behind the iconic chip-based music of retro 8-bit video game consoles — and re-imagines that workflow for our modern musical world. Truly hard to describe, it's one of those things you have to experience to fall in love with.
Whether you're part of the old demo scene, or you're looking to create the next great vaporous musical style, go "back to the roots" the Polyend way!