You know the names Fender and Les Paul, but how much do you know about the men whose names grace so many headstocks?
Author Ian S. Port spent countless hours conducting research and interviews to paint an intimate, engaging portrait of Leo Fender, Les Paul, and several other men and women behind the brands and instruments the world has loved for over 60 years. His book, The Birth of Loud, depicts the creation of the electric guitar and follows its meteoric rise alongside the rock 'n' roll explosion from the early '50s through the late '60s.
I had the chance to chat with Ian on some of the pivotal points in history discussed in The Birth of Loud, as well as what he may have covered beyond its scope. Ian also shares his thoughts on the state of guitar and rock today and where things may be headed.
---
zZounds: While you were doing research for The Birth of Loud, was there anything that was really surprising to you that maybe shattered a notion in your head?
Ian S. Port: Yeah, I think the biggest one for me was, I grew up with the myth of rock 'n' roll as this kind of big bang, this instant moment. That's kind of the myth as it was presented to me by my boomer parents and by a lot of nostalgia media. And what I really found was that it was really more gradual, like a sunrise. It's this thing that developed over time in fits and starts. Thinking about that now probably seems obvious — that that's really how things happen, that's how music changes, but that was a surprise. To look back at music from the mid '40s and the late '40s and hear how clearly they kind of anticipated the rise of rock 'n' roll and how much people were understanding that music was going to get louder, more electrified, more rhythmic, and that they needed the instruments to stand up to that.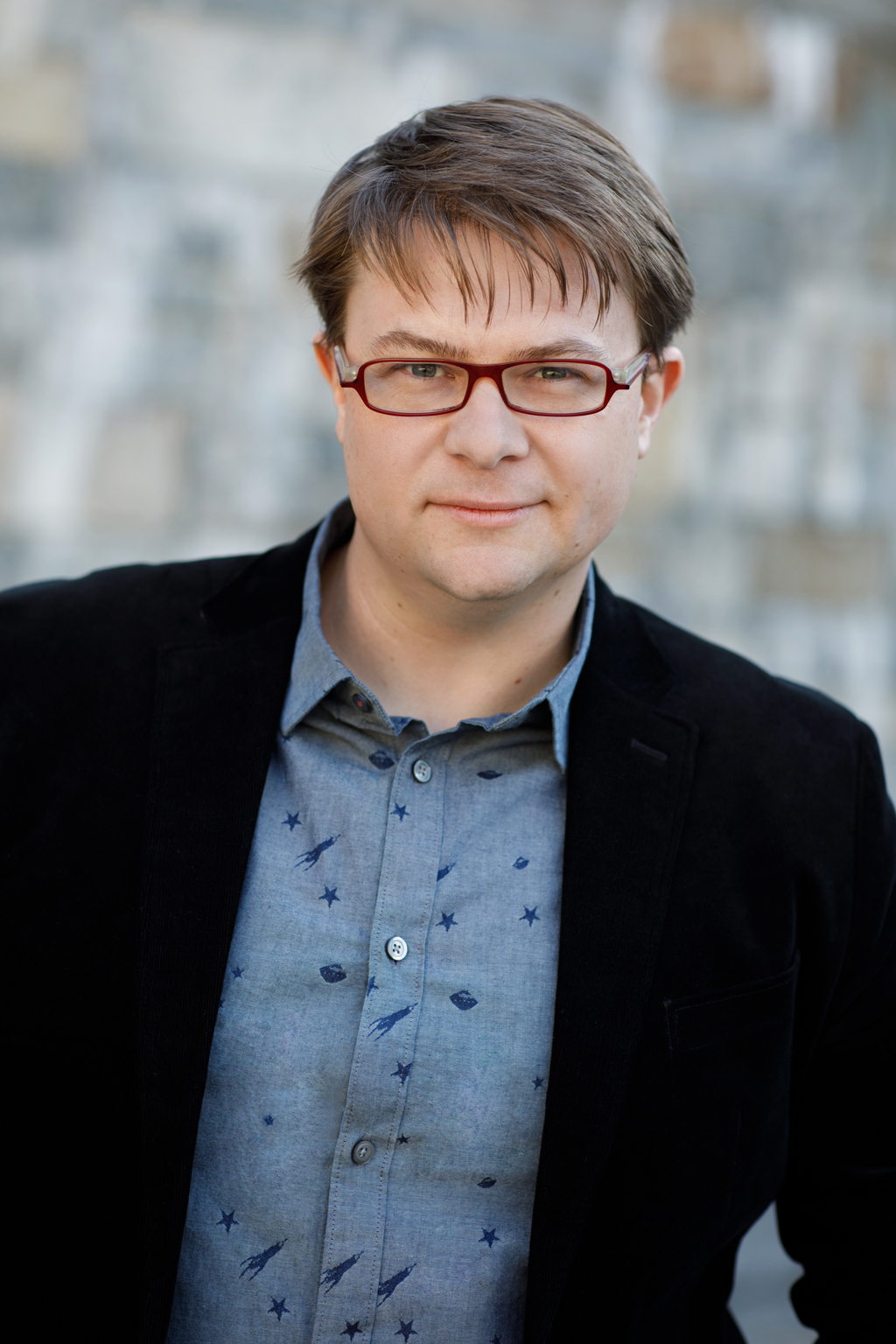 zZounds: While I was reading, I was trying to pinpoint that moment of when the light switch flipped on and it was rock 'n' roll. It's just hard. There's nothing really concrete. It's something that I guess people witnessed and then reinterpreted in their own way and I guess the next thing you know, people had a name for it.
Ian S. Port: Yeah. It's sort of like, what threshold do you use? Is it "Rocket 88?" Is it the moment Elvis turned around the Arthur Crudup lyric to be about him? The moment that young, instant-moment-obsessed worldview was born. I mean, there's a lot of places you could try to cut it. I mean, there's in a sense some rock 'n' roll in Tommy Dorsey in 1937. You know, the stuff goes back really far.
zZounds: Most of the guitars you see being played nowadays, the ones that are top-of-mind for the average person are Strats, Teles, Les Pauls — guitars that were made in the early '50s. Did Leo Fender just get it right the first time and create the ultimate instrument? You would just think that these guitars would look dated by now. But something about the electric guitar is timeless.
Ian S. Port: That's a great point. Yeah, I think it's two things: I think yes, Leo Fender did just get it right, and Gibson did too with the Les Paul for a precious few years in the late '50s.I think they just got it right. It was a brilliant piece of industrial design. It had an incredibly versatile sound, it was extremely user-friendly, extremely durable. It was just like all these kind of perfect things.
I think there's actually been a ton of technological advancement in the electric guitar since then, but it's not in the guitar itself. It's in amplification and in signal processing. I guess you could argue that while we're still sort of chasing the sound of a 1957 Fender Bassman, amplification really has come a long way and so has effects processing and all that. And I think a lot of the appeal of those guitars that people are still playing from the '50s, is partly that they're referring to this tradition that's arisen of just playing those guitars. It's the same way that a Fender Mustang now recalls the look of a Fender Mustang in 1966. Like yeah, they got a lot right about the Mustang in '66, but it wouldn't be a Mustang if it didn't recall that same look just like it wouldn't be an electric guitar if it didn't recall that same look.
zZounds: Especially through CBS' ownership of Fender and Gibson's Norlin years, we've seen enough guitars that didn't catch on, that do look dated now, that we're not as fond of. Some people and some collectors are, but it shows that the instrument is not immune to any criticism or aging.
Ian S. Port: And also I think that there's a generational preference. I know folks that are serious guitar players and all they want are Carvins and Jacksons. They want pointy guitars. That for them is the epitome of the guitar. So it might just be what kind of music you grew up with and what your preference is. A '52 Telecaster speaks to a lot of people but not to everybody.
zZounds: You do a really good job of painting the philosophical difference of Leo Fender versus Ted McCarty and Les Paul as far as designing an instrument, who they were going after, and what they wanted it to represent. Do you think that helped fuel two different guitar cultures?
Ian S. Port: I think it was less that its fueled two guitar cultures and more that there were already two guitar cultures there and both companies were just aware and working to meet the needs of them differently. One of the hard things to remember that I always was struck by doing the research, and I've tried to get people to realize, is there wasn't a national music scene in the 1950s. People listened to bands that were popular regionally or in their town. Records broke in regions. A huge hit in New Orleans and St. Louis, and maybe even Chicago, might not do anything on the West Coast, and it might not do anything on the East Coast. So I think Gibson was really much more focused on the urban East and Fender on the music of the West and Southwest, and the kind of country and Western swing that was popular there. And I think to some extent, the collision of cultures or the sort of philosophical differences just arose from these musical differences in each region.
zZounds: Do you think rock 'n' roll was sort of the great unifier? When people think of youth culture, I don't think there's much to go off of before the '50s, before rock 'n' roll.
Ian S. Port: I think so. I think the Beatles were a major milestone. I think the Beatles kind of made a national youth sound a thing. Obviously rock 'n' roll was popular nationally but I think to a large extent, music still was regional until rock 'n' roll started getting on TV a lot with the Beatles and the early '60s era.
zZounds: I've talked to a lot of people who pointed directly to that February date when The Beatles went on Ed Sullivan. We were talking about flash points before. I know that was well after the dawn of rock 'n' roll but that's the clearest flash point that you can really pinpoint as to when it really boomed.
Ian S. Port: Yeah totally. And rock 'n' roll had come around before but it's important to remember that rock 'n' roll for all intents and purposes mostly died from about 1960 to 1963. There were rock 'n' roll type things like Chubby Checker on the radio, but real guitar music didn't really come back until the Beatles And The Beach Boys. And that certainly changed guitar culture a lot.
It's important to remember that rock 'n' roll for all intents and purposes mostly died from about 1960 to 1963. There were rock 'n' roll type things like Chubby Checker on the radio, but real guitar music didn't really come back until the Beatles And The Beach Boys.

– Ian S. Port
zZounds: We lost a legend recently in Eddie Van Halen. I wanted to get your interpretation of what his legacy was as a guitar player.
Ian S. Port: I think Eddie Van Halen was clearly the most important guitarist probably since Jimi Hendrix. I think he did more stylistically to expand the possibilities of the instrument and show people new things that could be done with it; more new ways to play, and new tones than anyone had in a long time. He stands alone. It's one thing to be a great guitar player and it's another thing to reinvent the instrument. I think in a lot of the good press that came out about Van Halen's death, it was clear that he really exerted an influence far beyond just being a great guitar player; he remade the instrument in his name.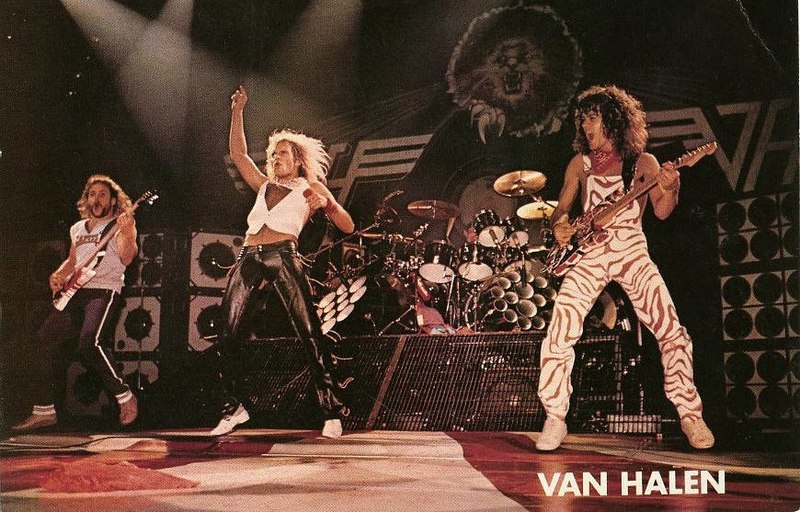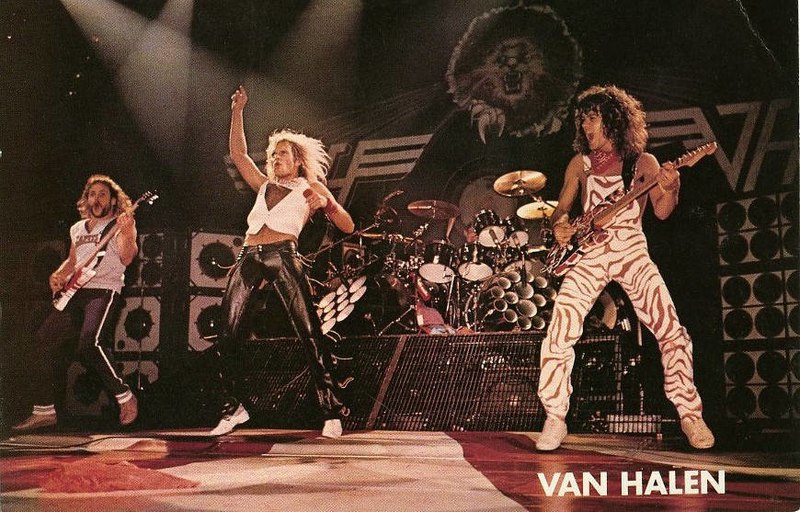 Certainly in his tone, his energy, his playing, he was the epitome of a guitar hero. When I was coming up as a guitar player, I was learning from an older generation that everything they did was in response to Eddie Van Halen. People would sit around doing finger taps for 10 hours a day — if you didn't do that, you weren't good enough to play out. It's hard to understate how great his influence was on a generation who grew up in those days, and obviously it's sad that he's gone.
zZounds: Your book covers up through the end of the '60s as far as guitar history goes. I imagine what would come next would include Eddie Van Halen as a major touchstone. If you were to write a volume covering the '70s up through now, what would be some of the major milestones you would want to include?
Ian S. Port: That's a great question. I don't know really. As much as I think we all kind of know some of the history of the '50s and '60s, it took a lot of research to figure out exactly the pivotal moments that were worth including in a book that was 300 pages, so I'd have to do the research. But to me, when I think about the '70s and '80s, the music that really calls out to me is Prince. As much as I love hard rock and Metallica and Black Sabbath and punk rock — Steve Jones would be an influence just for that wonderful, horrible meaty tone he has — I'm so attracted to the music of Nile Rogers and Prince and people who kind of kept the spirit of rhythm and blues guitar playing going on while modernizing it into the '80s. There would be a ton to talk about, right? And then I'm zooming back and thinking about ZZ Top — how could we not go into ZZ Top? It would take a lot of thinking to to cull the list down from the obvious many, many people that I would be tempted to include.
zZounds: Yeah, I think things start to really like explode into a hundred different directions at that point.
Ian S. Port: Yeah. Absolutely.
zZounds: Yeah, rock is kind of amorphous and it's been changing ever since. I don't know what to call rock music nowadays. It's not such a one-size-fits-all term.
Ian S. Port: Yeah, I know. I was thinking the other day about how when I was young going to record stores, which were then CD stores, the main category was like rock/pop, and rap was like this sort of side category. And now I feel like if we had record stores that were big and just had everything out, hip-hop/pop would've been the main category and rock would be the sort of weird genre out there.
zZounds: Do you have a personal preference as far as a guitar model?
Ian S. Port: I have a nice Strat and a nice Les Paul. I always consider myself a Fender person but I love my Les Paul and I've been playing more and more of it lately so it's really hard to say. I think if I had to pick my desert island guitar it would be my Strat, but that Les Paul is really sweet.
zZounds: Can you give me your evaluation of the electric guitar's current status in music and society right now, and where you think it might be headed from here?
Ian S. Port: Personally, my prediction is that we've maybe hit rock bottom in terms of the electric guitar's, you know, lack of relevance, and maybe we're rising back up toward the light.
The guitar has a certain musical usefulness and flexibility and a definite stage appeal that I don't think is ever going to go away. And so I think to some extent it will always be useful in that way. I also think that we're going to see more and more, and we are seeing more and more, of a kind of unification of the guitar and computer music making. I mean, obviously it's pretty easy to plug a guitar into your computer and do some wild stuff with it, and the guitar really lends itself to bedroom production, which I think is a factor working in its favor.
---
Plug in, choose your favorite amp models, check your levels, and rock out | Read »
---
Guitar music, especially electric guitar music, works well in certain emotional and tonal registers that I think maybe have not been so fashionable over the last decade, but maybe are coming back. I'm sort of struck by the kind of naked emotionalism and darkness of a lot of young hip-hop. Those are emotional registers that the electric guitar works well in and that's why maybe in part you're seeing it, because it's sort of evocative in that way. So I don't think the electric guitar is ever going to come back to what it was in say the '80s where it was "oh yeah rock 'n' roll is pop music." That's not gonna happen again.
But I do think that kids who want to do something more than just making music on the computer, the guitar is a next great addition. Right? It's a cool sound palette, it plugs in easily, and I think ultimately, the fate of any instrument is based on how easy it is for kids to get and play with and do something cool with, and I think the guitar is still pretty easy to get, play with and do something cool with.
zZounds: And in a way, I think it's going to be reinvented again. You look at the Les Paul and what Les Paul himself intended it to be versus what Eric Clapton turned it into and then countless others from there on. So it would only make sense that a younger generation would interpret it in their own way and make something new out of it.
Ian S. Port: I was thinking about the Post Malone Nirvana cover set when you talked about COVID. One of my earliest memories of COVID was watching some of that on YouTube. Knowing people who were like "Post Malone? He's into Nirvana?" And I was like "Yes, he is! That's how it works!" Nothing makes sense anymore. There aren't genre boundaries; people can take inspiration from anything.
zZounds: Who are some modern guitarists or bands with guitar that you are into?
Ian S. Port: So one of the bands I love is this band out of Philadelphia, Low Cut Connie. Their leader is Adam Weiner he's a singer and mostly piano player, but they're kind of a grungy R&B band. They've been doing livestream shows twice a week all during COVID. He has a great guitar player who can play anything. I love Tame Impala as far as like people who are kind of working in the rock register but also into different influences and also using guitars in interesting ways. I think Kevin Parker's at the top of that list. I love that band Dogleg, I mean there's a ton of great new indie rockers like Soccer Mommy and Mitski. My favorite album of the year is Waxahatchee, Saint Cloud. It's unbelievable and it's all just great simple country folk guitar playing but it's so beautiful.
zZounds: On the instrument side, are there any brands big or small or independent luthiers that you think are doing interesting things or are kind of pushing things forward with the instrument?
Ian S. Port: I'm always impressed by seeing what Fender's doing. I think they're continuing to be really innovative. That new acoustic Stratocaster they have is so crazy, I had the chance to play one of those once, it was pretty fun. And I'm excited to see where Gibson goes too. I feel like Gibson has turned a corner and is coming back to life, figuring out what the world wants from them.
zZounds: What are you working on next? Do you have any other upcoming projects?
Ian S. Port: Yeah I'm working on another music book. I can't really talk too much about how it's gonna turn out because it's still kind of an amorphous project in my head, but another look at some of the big issues of music in the present and how they tie back to issues that have been in music in the past.
zZounds: Anything else you want to add about guitars, rock 'n' roll…the rock 'n' roll lifestyle? The author lifestyle?
Ian S. Port: I think guitar fans should look past what the guitar has meant as a sign for what it will mean, and just look at people who are using it in new and interesting ways. And embrace the way its used in music where it's not the central element.
---