Cut the cables and leave it all behind with Denon DJ's Prime 2 standalone smart DJ console. Powered by Denon DJ's Engine OS and driven by a 7-inch HD multi-touch, multi-gesture screen, Prime 2 features extensive media connectivity, letting you tap into your digital crates through two 6-inch jog wheels and an intuitive workflow.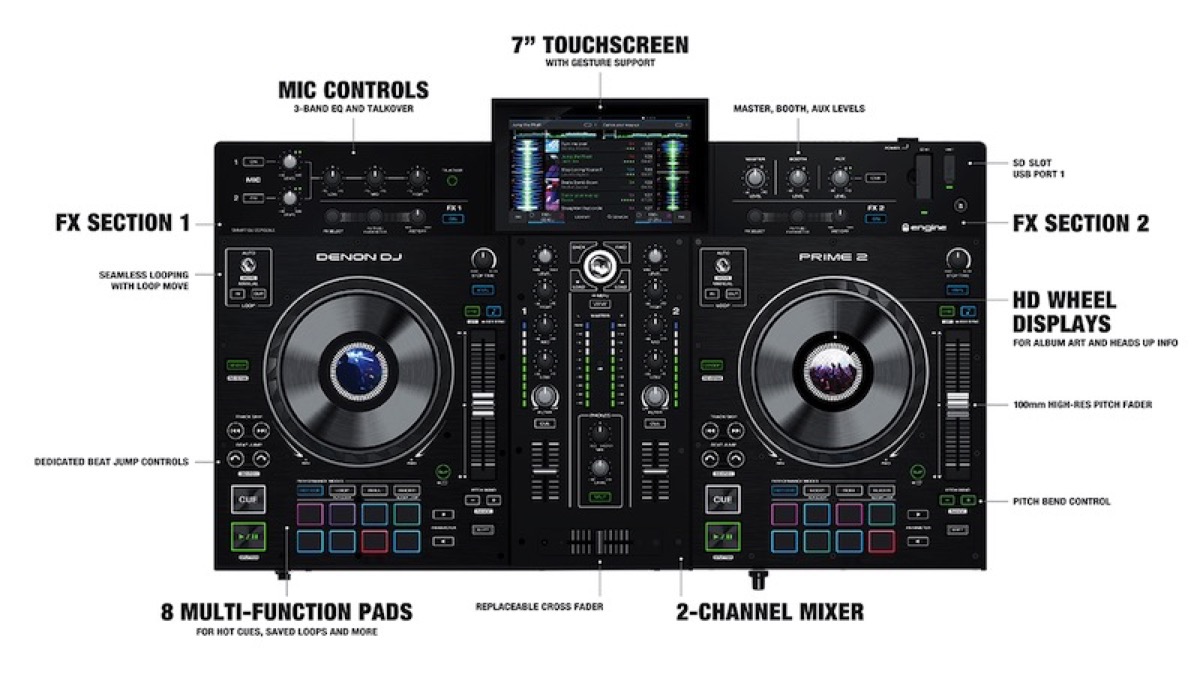 Built with flexibility in mind, Denon DJ Prime 2 tucks in into its design a full SATA drive bay to store music onboard, plus USB connections for external drives — and if the inspiration/solicitation strikes, built-in Wi-Fi and Internet connectivity to pull up whatever latest banger someone requests from TIDAL's immense catalog of 60+ million songs.
Built to touch via touchscreen and touch-capacitive jog wheels, the Prime 2 is laid out organically to craft your mix on Denon DJ's Engine OS — and rekordbox users can easily import their collections, as well. Everything's here to take your tracks further.