NAMM 2020 is in the books, and what a show it was! If you haven't caught up yet, check our NAMM coverage blog posts and video, as well as our Instagram page.
In this post, we're bringing you the products from NAMM 2020 that excited us the most. Read on and add your top picks in the comments!
Korg ARP 2600 Synthesizer Reissue
There was no shortage of excellent new products at the NAMM show this year. There was one, however, that stopped me dead in my tracks. That product was Korg's reissue of the legendary ARP 2600.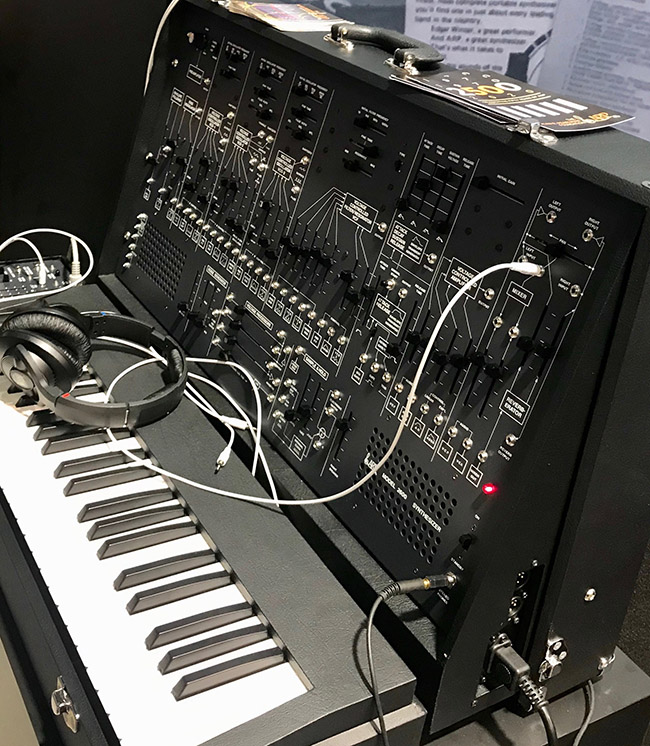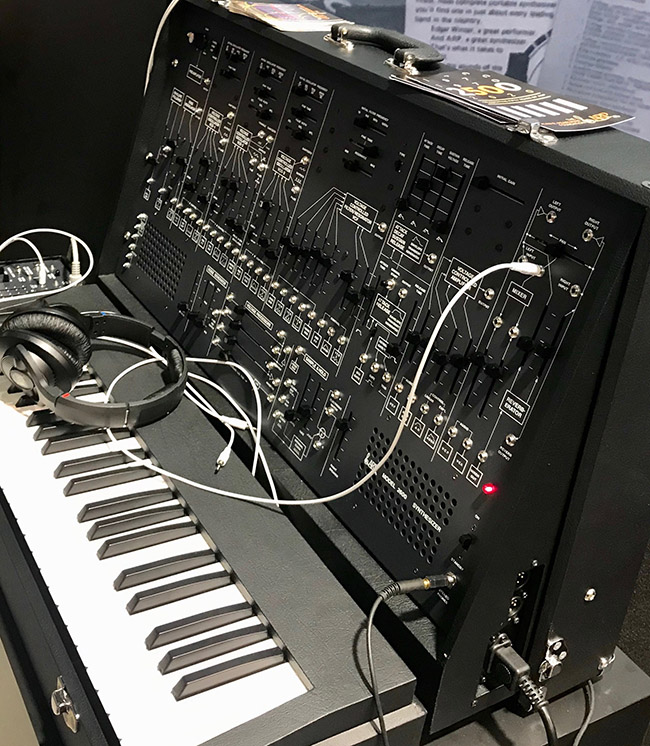 I have a real soft spot for those massive and mythical synthesizers from the 1970s. These analog behemoths would pop up in some of my favorite music and film scores of that era and maintained their popularity with the surge of early electronic music through the '80s. Most early synthesizers were impractically large and prohibitively expensive so they were mostly employed by well-established musical acts, professional studios and universities. The Arp 2600's semi-modular format made synthesizers slightly more accessible. The 2600 was fully assembled and pre-wired so new users could jump right into music making without having to build an entire system comprised of individual modules.
The new ARP 2600 reissue takes a classic synth and updates it with a few modern conveniences. This reissue provides both old school DIN jacks as well as USB for MIDI transmission between other devices or software. Its 1/8″ jacks are also a welcome update as they replace the larger 1/4″ jacks found on the original. The 2600 also comes with a heavy duty hardshell case for safe storage or travel.
This limited and supposedly final production run comes in at a pretty steep price. The high demand and limited availability means these will likely be gone before the average person could save up to buy one.
The massive wall of knobs and faders was a real head-turner for anyone passing through the Korg booth. I'm glad I was able to check one out in person, but for the moment I'll continue to make use of the excellent Arturia plug-in emulation.
– Andrew, zZounds Videographer
Fender Custom Shop Event
Every year on the night before the first official day of NAMM, Fender hosts an invitation-only Custom Shop event where dealers bid on their favorite models to stock over the following year. Being in a room full of guitars of this caliber never really gets old. As you walk through the booth, you'll see a slew of various designs, from authentic recreations of everyone's favorite models, to off-the-wall designs you'll probably only see in-person once. As soon as I walked into the event, my eyes trained themselves on this gorgeous Meteora.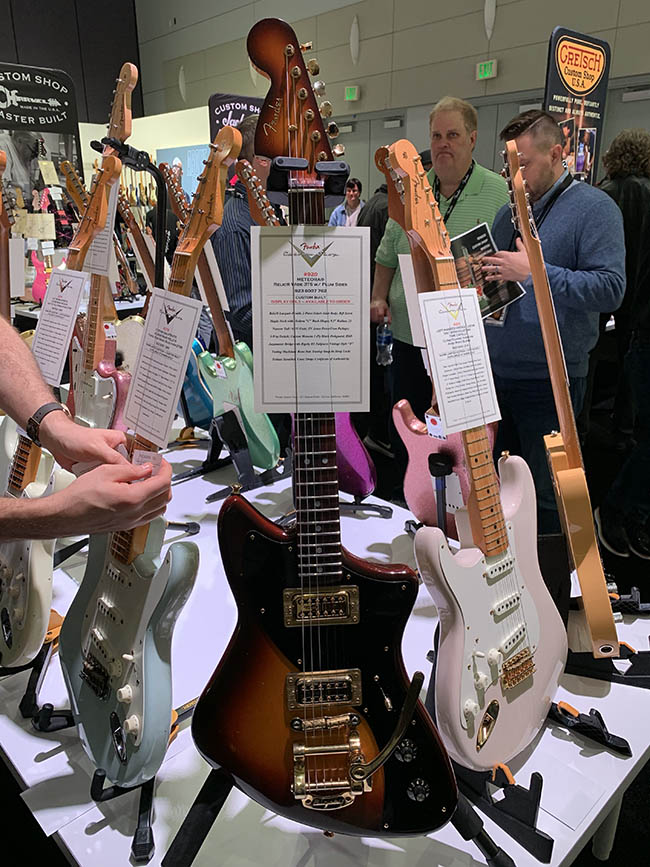 I immediately fell in love with this guitar, equipped with a pair of TV Jones PowerTrons, a big gold Bigsby, and a slick reverse headstock. Later, I found a black paisley Strat with one of those huge '70s-style headstocks that I absolutely needed. Looking at how many dealer cards were loaded in between the strings, it appears that others felt the same. I'm not lying when I say the power of the Custom Shop is real.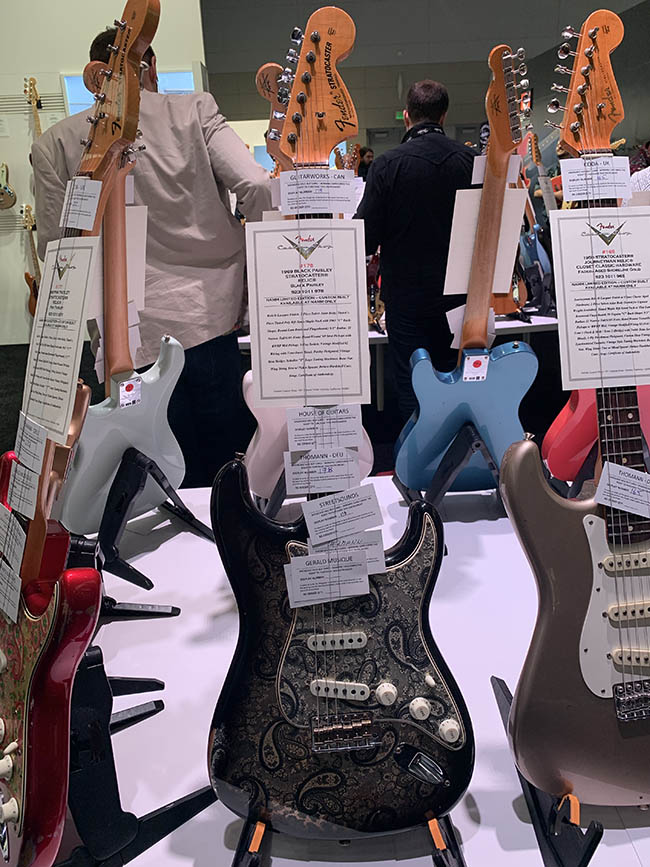 Can't wait for this year's crop of models to populate our site? Then check out our Fender Custom Shop Buying Guide and get one in your hands today!
Walrus Audio Mako Series D1 Delay
I've personally been a huge fan of Walrus Audio for a long time. So naturally, I was super stoked to head to their booth and check out the all-new Mako Series D1 Delay. Walrus Audio has always been one of the coolest and inspiring pedal companies out there. It also doesn't hurt that they've worked with some of my favorite artists like Thrice, Circa Survive, and Julien Baker, among so many others.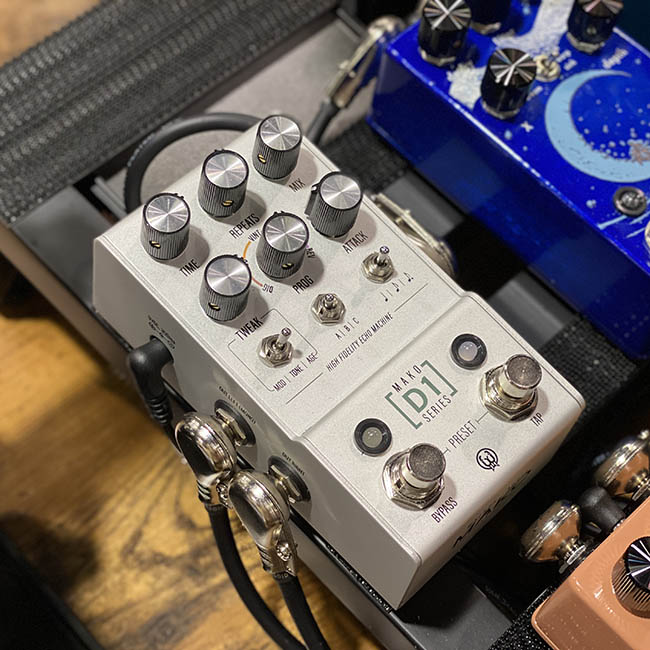 When I saw the announcement for the Mako Series D1 Delay I was immediately intrigued. The D1 is a huge step away from everything that is familiar with Walrus, yet it still carries the Walrus vibe — similar to when your favorite band drops an album that departs from their original sound, but you still love it.
When I eventually got my hands on it at their booth I didn't know where to begin. Luckily Caleb from Walrus was there to give me the scoop, so I put the headphones on and noodled around for a bit. In case you're unfamiliar, The Mako Series D1 Delay is a high-fidelity, multi-function delay equipped with five unique voices: Digital, Vint, Dual, Mod, and Rev.
I spent most of my time on the Dual setting. I was super curious as to how the two parallel delays would interact with each other. I played a simple arpeggiated riff and the pedal just sort of took over — it was so lush and huge. I could have spent all day there just noodling around in delay heaven. I'm constantly looking for something that inspires, and Walrus completely nailed that for me. Let's just say, I can't wait to put one on my board.
-John, zZounds Social Media Manager
Hagstrom '67 Viking II
The '67 Viking II is a reissue of the guitar that first piqued my interest in Hagstrom Vikings. A 1967 Viking Deluxe was famously played by Elvis Presley during a special TV performance of "Jailhouse Rock." The story goes that at the last minute they decided Elvis should be playing a guitar and not just singing, so they asked the musicians on set if they had a flashy guitar that he could borrow. One of the guitarists had recently purchased a cherry red Viking Deluxe, which Elvis thought was gorgeous, so he borrowed it for the performance and the rest is history. The popularity of Hagstroms and Vikings in particular shot through the roof as a result of the endorsement.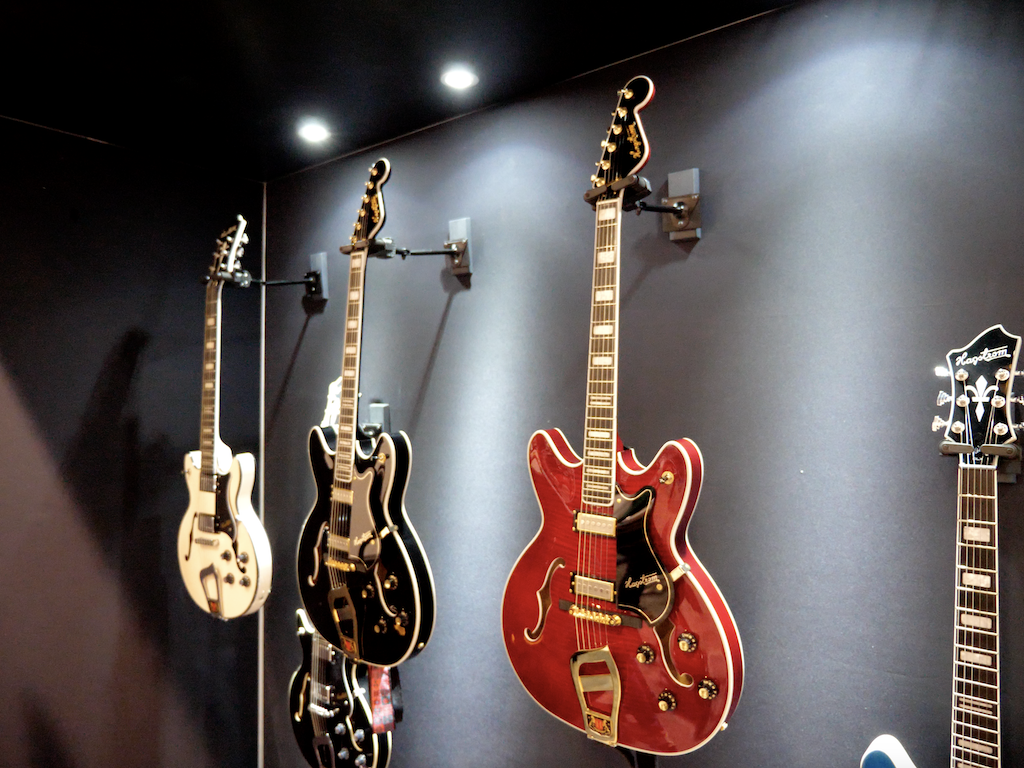 The combination of the Strat style headstock and 335 body shape is undeniably cool, and for a long time owning an original model was an unachievable dream of mine. The '67 Viking II reissue keeps all the features that made the original cool, like the ornate headstock, binding and tailpiece, but also improves on the guitar. Hagstrom have installed two HJ-52 mini humbuckers under the hood, which can be split into single coils just like the original. As always, the Viking has the extremely flat and playable neck you'd expect from any Hagstrom guitar. If you're looking for an affordable 335 alternative, look no further than the '67 Viking II.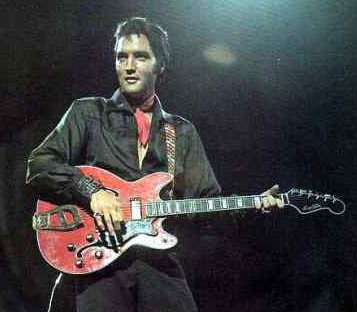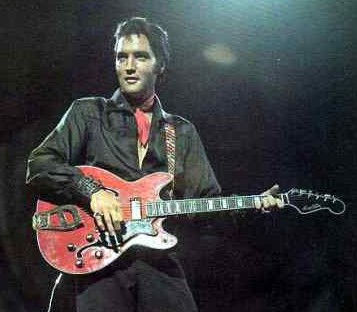 -Pat, zZounds Videographer
Roland V-Drums Acoustic Design
NAMM 2020 was a good one, full of brands pushing the boundaries of their products and giving us a ton to look forward to when our preorders inevitably come through. But one company pushed the boundaries the furthest: Roland V-Drums. The introduction of the "VAD" or "V-Drums Acoustic Design" line not only won "Best In Show" at NAMM 2020 but had thousands of drummers realizing that e-drums with realistic depths, untethered from a rack system are the future, and the future is now.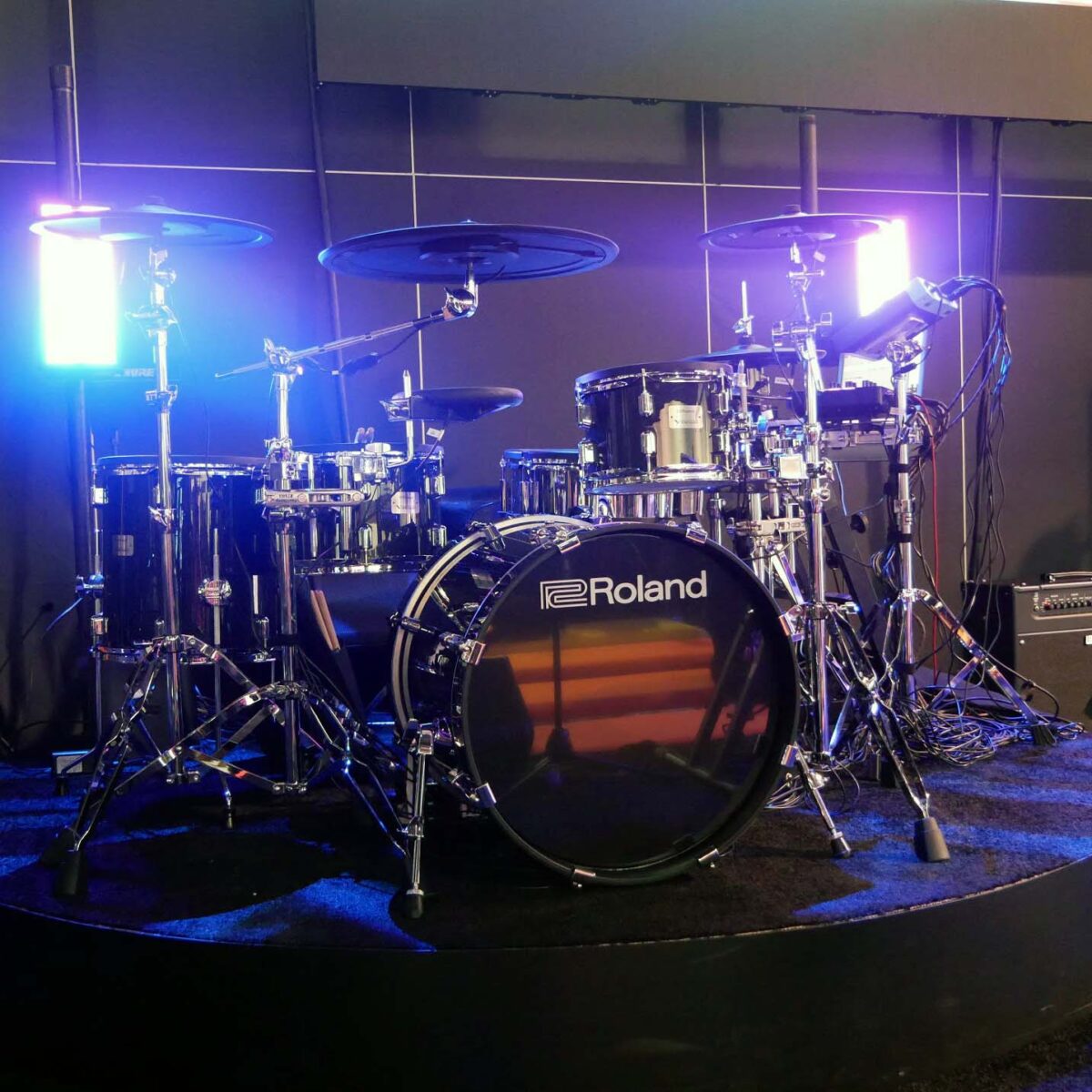 Each drum shell is built with real wood and starts with a 20″ kick drum, 10″ rack, 14″ floor and 14″ digital snare. Just looking at this kit without knowing it's electronic, you'd be hard pressed to not call it acoustic. And that's important because so many e-drum customers nowadays aren't "e-drummers." They're acoustic drummers that need an electronic kit for reasons like: drumming in an apartment, convenience of never needing to tune, or the ability to work with MIDI. So Roland stepped up to the plate and made the great e-kit migration easier than ever, with a more realistic feel and truly authentic, acoustic drum looks. This all together makes the Roland VAD line far and away the coolest thing at NAMM 2020.
-Nick, zZounds Drum, Bass, & Effects Merchandiser
Chase Bliss Audio Blooper
I first learned about the Blooper last year when Chase Bliss launched a Kickstarter campaign to fund the production of this pedal. The pedal – developed in collaboration with YouTuber Knobs and 3 degrees audio – is described as a "looper" but that doesn't quite do justice to the its infinite possibilities. The original Kickstarter goal of $100,000 was exceeded in the first 24 hours and the campaign went on to raise nearly $400,000. The initial video was overwhelming, but hypnotic. Being too nervous to spend $500 on Chase Bliss Audio's Kickstarter without having a solid understanding of the pedal's functionality, I was excited by the opportunity to finally see a unit in person at NAMM.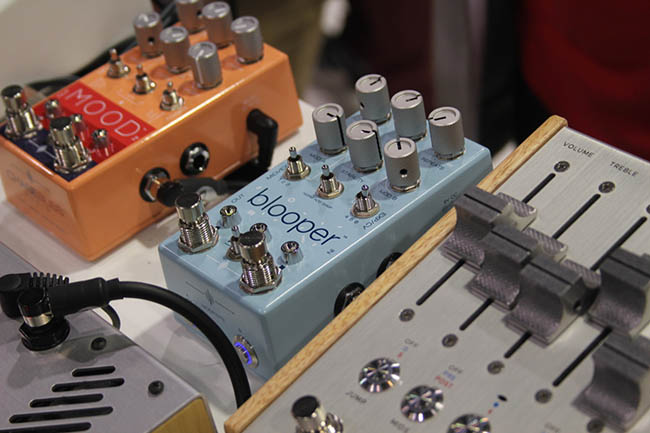 The Blooper allows you to record a loop up 40 seconds long and use two channels of modifiers and a lo-fi stability control to manipulate the recorded audio. For example, with the Scrambler function, you are able to rearrange sections of the loop as a pattern or at random. You can then use the Additive mode to imprint the effects from the modifier control onto the loop. The ability to manipulate a section of audio with the included features unleashes limitless creative potential. It produces the most mesmerizing loops of blips, bleeps, and mangled audio I have ever heard.
The pedal also includes a Sampler function for recording and triggering one-shot samples loop saving to recall a recorded loop for future use, eight layers of under and redo, and external syncing.
Currently, only those who have contributed to the Kickstarter have a Blooper unit, but Chase Bliss plans to unroll these to the public this March.
-Kyle, zZounds Graphic Designer
New Mackie SRM V-Class Loudspeakers
Mackie unveiled a massive crop of new products at NAMM 2020. They've jumped into the microphone game with their 4 new Element series mics, and updated their Creative Reference studio monitors with new CR-X models, but the centerpiece of Mackie's NAMM booth was undoubtedly their new SRM V-Class loudspeakers.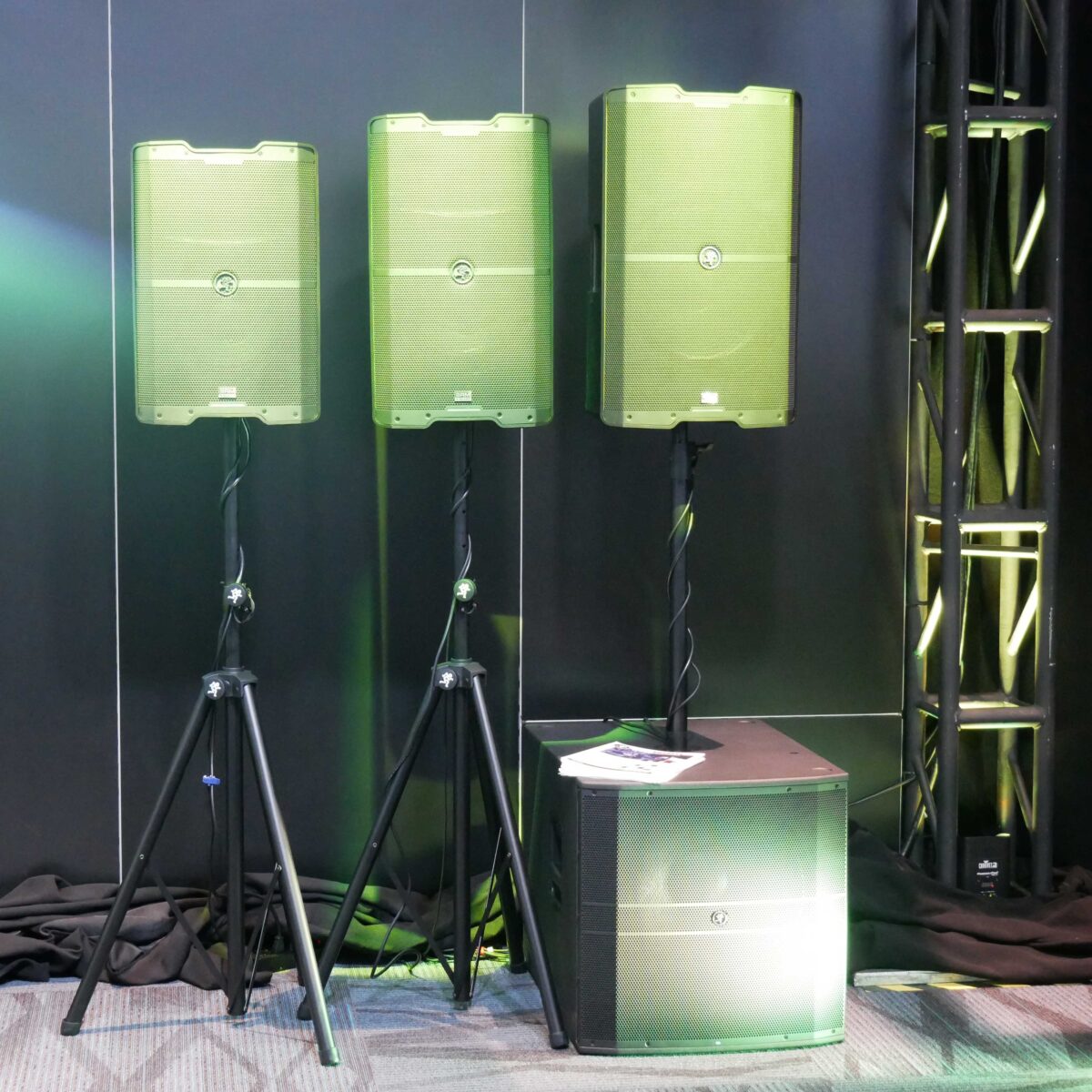 In Mackie's powered PA speaker lineup, the SRM series fits between the budget-friendly Thump series, and the top-of-the-line DRM series. Three new V-Class models — the SRM210, SRM212, and SRM215 — offer 2000 watts peak power (compared with 1600 watts on the existing SRM550 and SRM650 models.). Higher peak wattage means these speakers can push out impressive SPL with plenty of headroom for clear, transparent reinforcement of whatever signal you're sending them — as we heard in Mackie's live demo at NAMM.
The V-Class speakers are loaded with a Custom Sym-X horn with a 1.4″ polymer driver, and custom 10″, 12″, and 15″ woofers. All of Mackie's new drivers are designed to make the most efficient use of those 2000 watts, with a smooth crossover point that doesn't get in the way of the midrange. (Does the "V" in "V-Class" stand for Vocals? Because vocals sound great through these boxes.)
Take a look at the back of a V-Class speaker, and you'll see a full-color display for accessing Mackie's DSP tuning tools, with even more wireless control available via Mackie's SRM Connect app. Bluetooth audio streaming is built in, and you can wirelessly link two SRM V-Class speakers to stream in stereo — or use Dual Zone linking mode to send different mixes to two rooms or zones.
With the SRM V-Class powered PA speakers, Mackie's shown they can hang with the industry standards — and even offer a few handy features you won't find on other popular PA speakers at the same price point.
Mackie paired up the new SRM V-Class boxes with their flagship DRM-12 subwoofer, and treated us to a speaker demo that showcased the new models' clarity and versatility — starting with acoustic singer-songwriter tracks, and culminating in DJ TrizzyTracks finger-drumming on the new Akai MPC One.
-Maya, zZounds Content Manager
Epiphone Masterbilt Excellente
If 2019 was Gibson's comeback year, then 2020 is the year of Epiphone, as evidenced by the slew of incredible models released at this year's NAMM show.
The new acoustic models released in their Masterbilt line are all stunning, but the one that really caught my eye was the Excellente. There's just something about vintage Epiphone and Gibson acoustic guitars — their ornate appointments teeter on the edge of being too much, yet instead capture the excess and style of vintage Nashville.
Outfitted with a solid Sitka spruce top and ovangkol back and sides, the square-shoulder dreadnought has a booming voice. The '60s C-shape neck with vintage gloss finish is very comfortable to play on, and the ebony fretboard with cloud inlays is stunning.
With tone and looks worthy of the Opry, and a price set for rowdy honky tonk nights, Epiphone's Masterbilt Excellente is a gem in Epiphone's stellar 2020 line.
-Mason, zZounds Blog Manager