The backspin, sometimes known as a spinback, can be used as a perfect transition into a new song or a fun trick to add to your DJ repertoire. I am going to break down how to use this technique on a CDJ/controller and how to use it on a turntable.
The basic technique involves taking the platter or record and pulling back on it at varying speeds. This will produce anything from a ripping sound to a reversing sound. It is important to note that when applying any of these techniques to your mix, you need to stop the track you just preformed a rip or backspin on, otherwise the track will begin again after it has finished spinning.
I want to focus on the easiest form of this transition, song A to song B. Let's take a 4 bar measure. I am going to count out 4 bars and tell you when to begin the transition. The bold number indicates the first beat of the next bar. (1, 2, 3, 4,)(2, 2, 3, 4) (3, 2, 3, 4) (4, 2, and on the third beat initiate the backspin.) This can be adjusted as needed. Some tracks come in differently than others do, so it is definitely something that can be adjusted.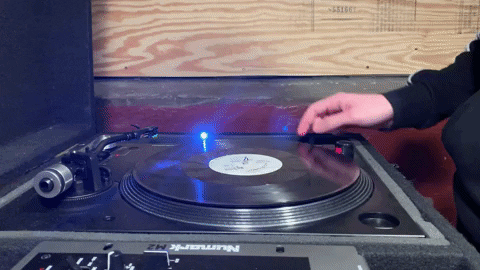 As the track is backspinning, on the next deck you'll want to start track B on the 1 of the next bar. There is one main difference between using these transitions on a CDJ/controller vs using them on records: cue points. Using cue points can allow for more creativity in a mix or an easy way to skip to a different part of a song. It will allow you to turn backspin from just a simple song transition into something way more creative.
A quick example of this would be in a drop of a song. If you needed to extend the drop to mix into a new song, at the end of the phrase, simply do a half or full backspin and hit the hot cue back to the beginning of the drop. The same technique can be used with ripping. To start a song off, you can pull back (ripping) and then hit a hot cue to start the song off. Let me give you a bigger breakdown on each technique and the physical motions of each transition.
Ripping
A rip is a simple pull on a platter that makes it seem like the song is "ripping." I find this to be most useful when mixing hip hop. Ripping the song gives you that needle scratch moment that can help bridge the gap between songs in a different BPM or a song that starts with vocals. An example of a rip would be at the end of the chorus of song A and the beginning of song B. As the chorus is about to end on the last beat, you would "rip" and transition into song B. Here is a very good example of a rip.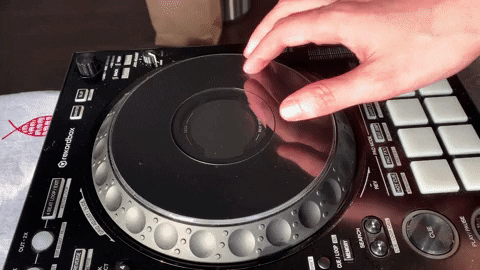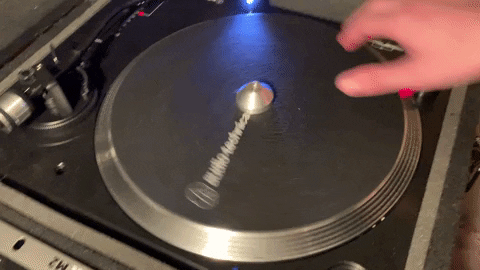 Half Backspin
A half backspin is exactly what it sounds like. It's a full spin back on the platter, but you catch the platter instead of letting it spin out completely. This can generally be timed up to work best with the start of a song that you are mixing into. This can also be paired up with an echo/delay effect to create a cool echo transition.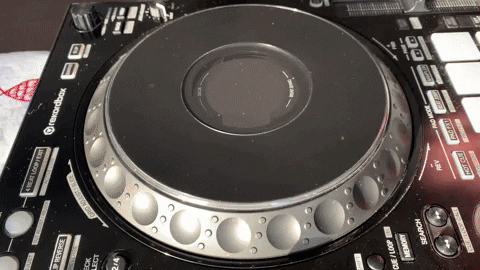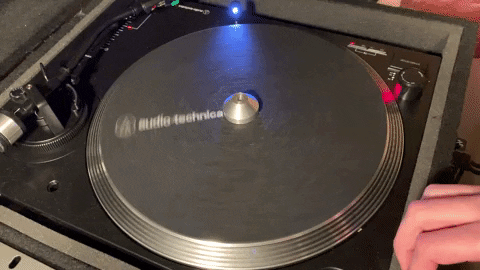 Full Backspin
A full backspin is best used for transition purposes. This follows the same lines as the half spin back, but this does not require you to grab the platter to stop it. Generally as the platter is spinning back, I would apply an effect/filter or fade out the song. With effects applied, this will provide a good transition in most tough mixing situations. I have used the full backspin to change to a song of a different genre or bpm.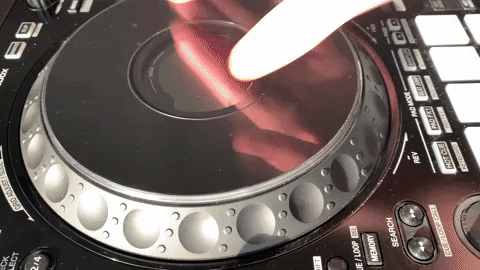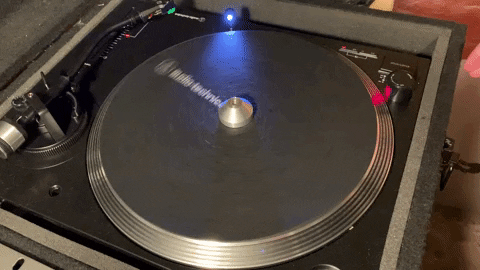 Reload/Rewind
Reloading is used in some electronic music genres such as bassline, drum and bass, dubstep and UK garage. The reload can be used as a way to emphasize a drop or revisit a drop to build tension in the crowd. This would be done by setting cue points that you can trigger after the rewind is complete. If you're using records, you can play a song from another deck or start the song from an earlier point. It's the DJ equivalent of an encore and allows some interaction with the crowd.