The envelope filter, also known as "auto-wah," has been a staple of funk, disco, and other types of music since the '70s. Let's take a look into the basics of this effect using the EarthQuaker Devices Spatial Delivery pedal.
What is an Envelope Filter?
An envelope filter works very similarly to a wah pedal, but instead of the filter sweep being controlled by the pedal, it's controlled by the input signal and the knobs on the effect. This is why the envelope filter pedals are often referred to as auto-wah pedals.
With the effect reacting to each note played, it is able to work a lot faster than your foot trying to "wah" each individual note. This allows for some unique sounds that can really only be pulled off with this effect.
One of the first envelope filters to gain traction in the music industry was the famous Mu-Tron III. This was used by artists like Stevie Wonder, Jerry Garcia, and Bootsy Collins. While the original Mu-Tron of the '70s has long been out of production, there are still several effects out there that have carried on its legacy. Most notably, these include the Haz-Laboratories Mu-Tron III and the Electro-Harmonix Q-Tron.
Spatial Delivery
Today I will be exploring some of the basic tones of an envelope filter using the EarthQuaker Devices Spatial Delivery. Like with all EQD pedals, there is a wide range of both usable tones and experimental sounds to be discovered. The pedal features 3 different modes: "Up," "Down," and "Sample and Hold." First, let's get familiar with what this thing can do and test what each of the knobs do in the standard up and down modes.
For these first examples, I recorded a short riff straight into my Apollo interface. From there, I re-amped it through the pedal, and out to my Fender Princeton Reverb amp.
Each clip starts with all knobs set at 12 o'clock, and then I roll the specified knob back to zero. Then I roll it all the way up, turning clockwise, and returning it to the middle position. This gives us a quick little idea of the function of each knob on the pedal.
Range
The range knob determines the sensitivity of the envelope. As this knob is dialed clockwise, the pedal becomes more reactive to your playing.
Filter
The filter knob blends between the high- and low-pass filters. In the fully clockwise setting, it will be set to the low pass filter. When turned counter-clockwise, this will blend in the high-pass filter.
Resonance
As its name suggests, this knob will control the amount of resonance, or feedback. This can add more body to the effect.
The "Jerry Garcia" Envelope Filter Tone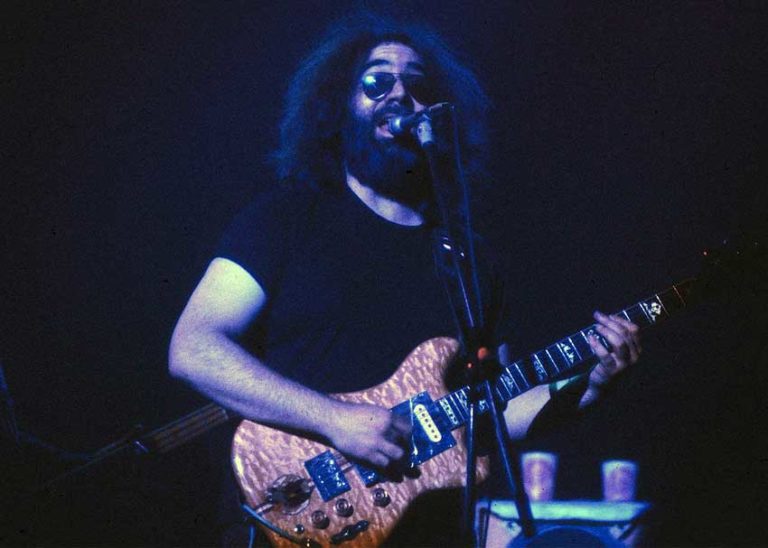 For this next example, I thought I would explore the sounds of one of my all time favorite guitarists, Jerry Garcia. Jerry was well known for using a Mu-Tron on his lead guitar playing. With his melodic lines, and runs that span up and down the fretboard, this effect suited his style of playing more than a traditional wah pedal. Below I've made my attempt at some Jerry Garcia style playing on both my G&L S-500 and PRS Custom 22 Semi-Hollow to compare how the effect reacts to different pickups.
Envelope Filter on Bass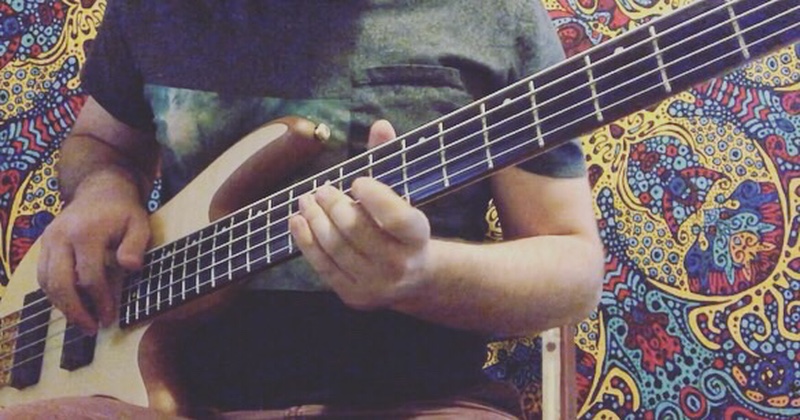 Over the past few decades, envelope filters have become a staple effect for funk music, especially for bass guitar. On this next example, I laid down a simple bass line using the "down" mode on the Spatial Delivery. I used my Schecter Stiletto Custom 5 plugged into the pedal, and then straight into my 710 Twin-Finity Preamp.
Expanding on that idea, I laid some guitar on top of a similar bassline to get an idea of what a whole band using this pedal would sound like. For this example I stuck with the G&L S-500.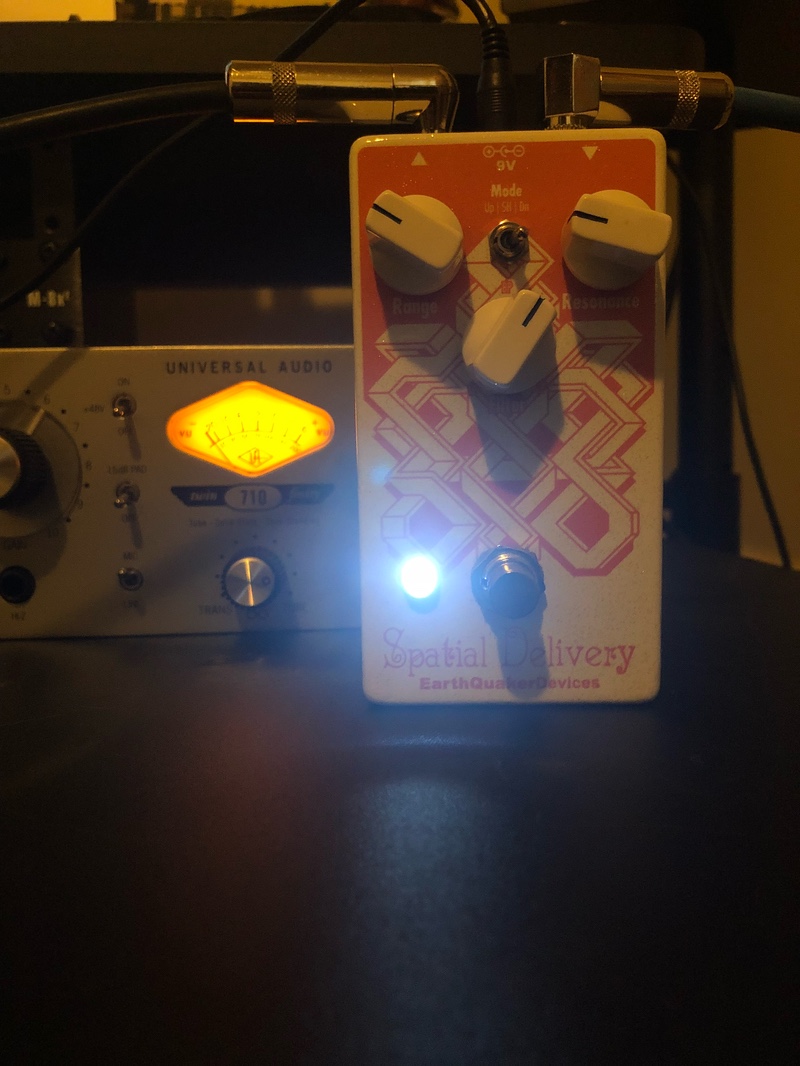 Sample and Hold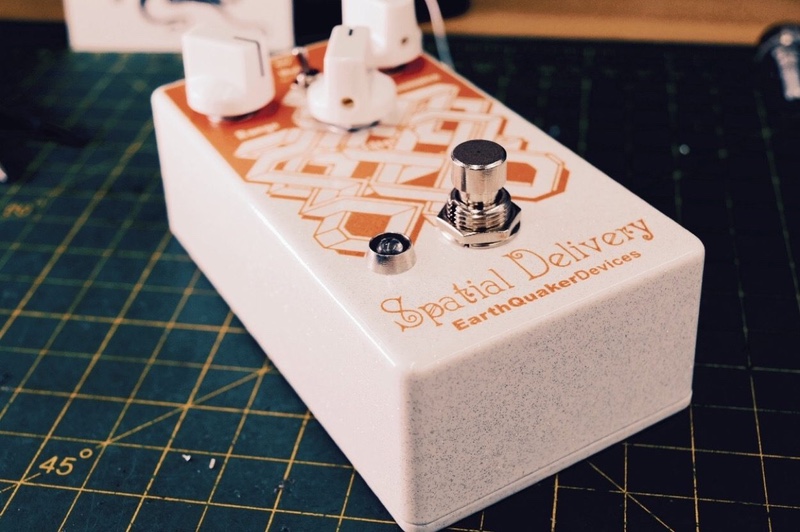 EarthQuaker Devices is well-known for making pedals that can dial in a very usable sound, but leave it open for all of the weird extremes as well. Aside from the Up and Down modes, this pedal also includes "Sample and Hold" mode. In Sample and Hold, the effect is controlled by a series of random voltages, instead of the input voltage of the guitar. This leads to some really weird, atmospheric effects.
In Sample and Hold mode, the filter and resonance knobs work in a similar fashion, but the range mode actually controls the speed. I've demonstrated this below by playing some simple chords and slowly ramping up the speed with the range knob.
In Conclusion…
Well that's all for today! Hopefully this gave you an idea of what an envelope filter does and how to use it. We would love to hear back from you, so feel free to leave a comment below!