Radiohead, the behemoth rock band of legend, carried so much content for us to represent in our first Legends of Tone feature that we literally couldn't boil it down into just one video successfully. Instead, we decided to go with an extra-special, unprecedented sequel: Legends of Tone Radiohead: PART TWO!
Our first video focused on tracks from the first 3 albums, to which many viewers expressed disapproval of. It looked like we skipped the majority of the band's history — but alas, we're back and ready to move forward on to the band's next 3 albums!
Plus, learn more and shop the gear we used on zZounds!
The Albums
Following where we left off last time at OK Computer, we had a spread of a few albums that are each particularly different in their own right. But the collection of all three of them makes sense considering the time periods, and the emotional and political state of the band and the world at large. This middle period of albums seemed to reflect to me a deep state of change for the band in how they thought of themselves as artists and art rock musicians who somehow found a way to break out into the global music scene.
The growing pains are so felt here that some people feel the albums are overly morose, or even a little misguided in their intents. I find the music to be challenging during these albums, but rewarding and worthy of repeat listens. There is a certain angsty feeling of pushback to the music, but with a reservation and disquieted introversion that pervades the music all the same.
Kid A
Kid A lends an important weight to the discography of Radiohead for many reasons, but its drastic shift in tone and instrumentation are key to understanding it. The band was incredibly burned out from an exhaustive world tour to support 1997's OK Computer, and it left them feeling drained and less than inspired. Thom Yorke envisioned something different — namely a more rhythmically diverse album that hinged less on melodic content and instead experimented heavily with texture and timbre. The band considered going forward with their guitar-centric rock band sound, but the quick uprise in bands who were imitating their music left them feeling like that couldn't continue any longer. Instead Yorke, suffering from writer's block, turned to synthesizers and computers. His primary motivation was an homage to Tom Waits' approach to instruments: because of his lack of true knowledge to play some of them, everything became a novelty and actually inspired him.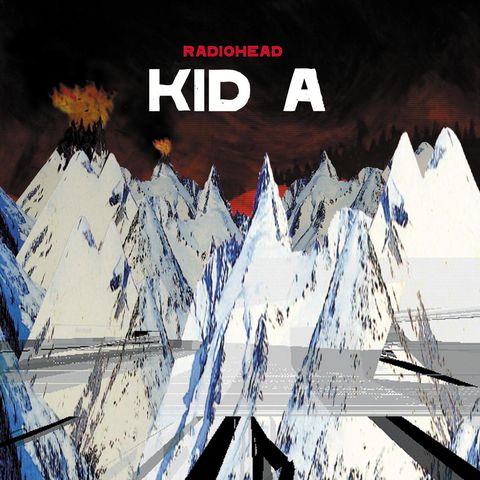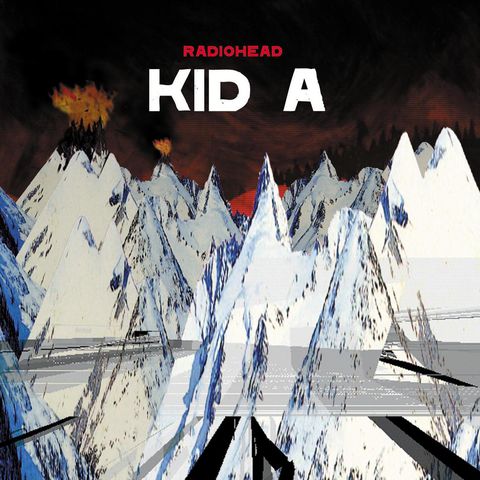 What came after was a series of songs that blended rock and electronic elements together in unique ways. The recording process was stressful for the band because they would have to let go of the format that led to their success. On top of that, not every member of the band would get to play on every song, which caused some insecurities and doubts to arise at times. Ultimately though, the vision of a new sound was enough to propel the album forward. Once the first track "Everything in its Right Place" was finished, they all knew it would open the album. It gave them the foundation for how the rest of the album would sound, and the rest is history. It is a classic album and a true snapshot in time that seems to offer up something new each listen.
Amnesiac
Radiohead's next album, Amnesiac was a continuation of the recording sessions that birthed Kid A. All of the material but one song were taken from the tapes of Kid A and separated into Amnesiac. Radiohead very clearly articulated that these songs were not B-sides — they simply ended up with 20 complete songs from the recording and felt a double-album would be "too dense" and take away from their intentions for the album. This decision was a little polarizing for fans and critics who felt that it was too similar of an album, and that Amnesiac's focus was lost through excessive musical meanderings and soundscapes. Ultimately, the standout numbers like "Pyramid Song" make the album still feel distinct. I often listen to this album when I can't choose one because it usually surprises me with elements I had forgotten were in it.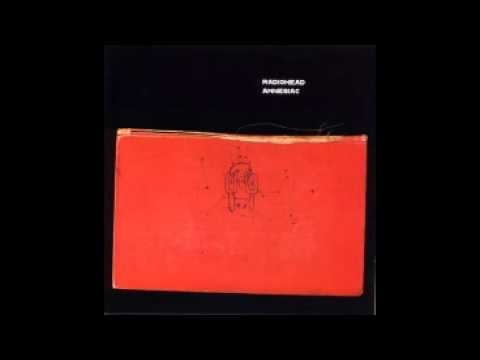 They cancel each other out as overall finished things. They come from two different places, I think … In some weird way I think Amnesiac gives another take on Kid A, a form of explanation.

– Thom Yorke, on separating the recording sessions into two different albums
Two frames of mind … a tension between our old approach of all being in a room playing together and the other extreme of manufacturing music in the studio. I think Amnesiac comes out stronger in the band-arrangement way."[

– drummer Phil Selway

"I read that the gnostics believe when we are born we are forced to forget where we have come from in order to deal with the trauma of arriving in this life. I thought this was really fascinating. It's like the river of forgetfulness. [Amnesiac] may have been recorded at the same time [as Kid A] … but it comes from a different place I think. It sounds like finding an old chest in someone's attic with all these notes and maps and drawings and descriptions of going to a place you cannot remember."

– Thom Yorke
Hail to the Thief
The highly anticipated follow-up, Hail to the Thief is another important addition to the Radiohead catalog, but it came together in a much different way. Generally in the past, Radiohead recording sessions would be long, and mostly focused on nailing particular musical ideas or sounds. During Kid A, they spent countless months programming grids of music and computer generated sounds, which left them feeling cold. For this album, they wanted to return back to their old rock band days of going into the studio and hitting live takes instead. Most of the tracks were recorded in this manner, and some songs were even recorded and finished the same day they were started. The process was refreshing, and allowed things to happen more naturally.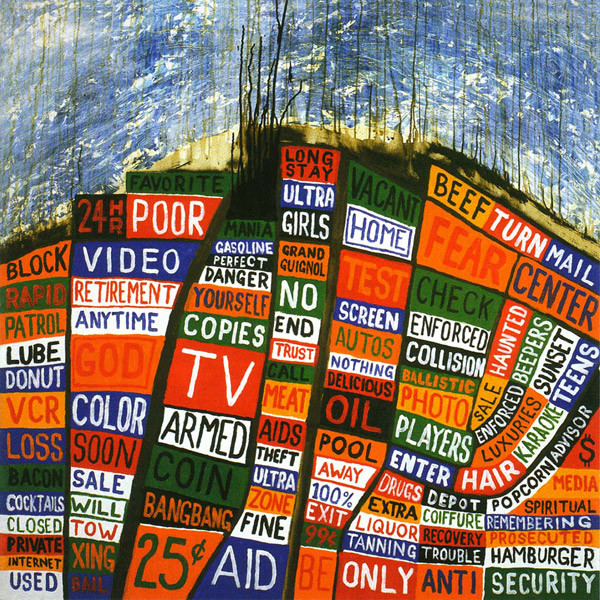 The product of this process was an album that was highly politically charged, but focused and with more concise songs than previous releases, despite its much more hurried creative process. That comes through in the album in interesting ways, and in my opinion makes it one of the more interesting complete plays start to finish. The album is notable for the more stripped-down nature of some of the songs' tones too. Jonny Greenwood specifically tasked himself with coming up with interesting guitar parts that didn't rely on a bevy of effects like their earlier albums. Coupled with Thom Yorke's lack of time spent overanalyzing his lyrics, the combination brought forth interesting results. The album was a great reimagining of their musical approach and again sits nicely within their catalog of music.
Our Video
This time around, you'll notice a serious shift in how the video sounds and how we accomplished the tones compared to our Radiohead Part 1 video. The first was revolving around a host of guitar effects and textures, but this time around it become more of a game of subtleties and nailing articulation. Obviously effects were used, but their function was a bit more subdued and added to rather than obscured their musical ideas. I'll walk through how we achieved our results in some detail and hope that it sheds some light on the brilliance of this era of Radiohead's sound.
As expected, the Vox AC30 makes many, many appearances across these albums. Its direct amp tones were exposed and simple but were really important for getting most of the sounds here on our video. A good foundational amp tone was crucial for us to replicate these tracks. If you wanted to attempt this yourself, spend some time dialing in your amp and you're most of the way there.
The video opens with our version of "Optimistic" from Kid A. Most of the guitars were recorded through the AC30 with the Top Boost channel cranked about half to two-thirds of the way up. The resulting sound is classic Vox. Other than that the rest is pure performance. The amp speaks for itself.
Next up we recorded "Knives Out," which again features very subtle but delicate clean settings on an AC30 amplifier. This is a good time to talk about the range that the amp can provide. On "Optimistic," it crunches and compresses in much different ways when pushed just into the good overdrive sweet spot. Meanwhile on "Knives Out," we achieved sparkly cleans with good note and chord clarity by simply lowering the gain and plugging into the Normal channel. The band actually made a concerted effort to not use too many effects and instead focused on simple timbres like these. Make sure your tones aren't too trebly or crunchy on this one — it actually benefits from having a slightly darker but clear sound.
Moving on we recorded one of my favorites: "There There." Fun Fact: after Radiohead failed to record a final version of this song at the L.A. studio, they returned back to their Oxfordshire studio and completed it. Thom Yorke was so happy to have captured the song as he felt it was intended that he wept, exclaiming it was the band's best work done to date. It's a great vibey track, and the guitars lend a great deal to that. We again used the AC30's Top Boost channel and cranked the master on it to saturate the power tubes. You can adjust the preamp gain to taste based on how hot your pickups are.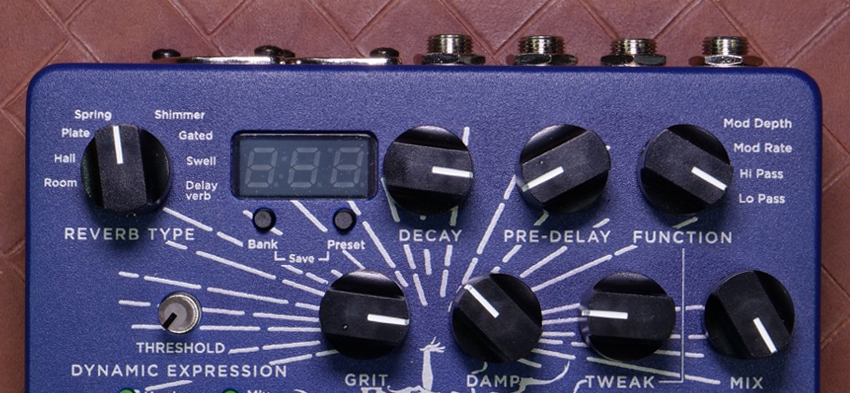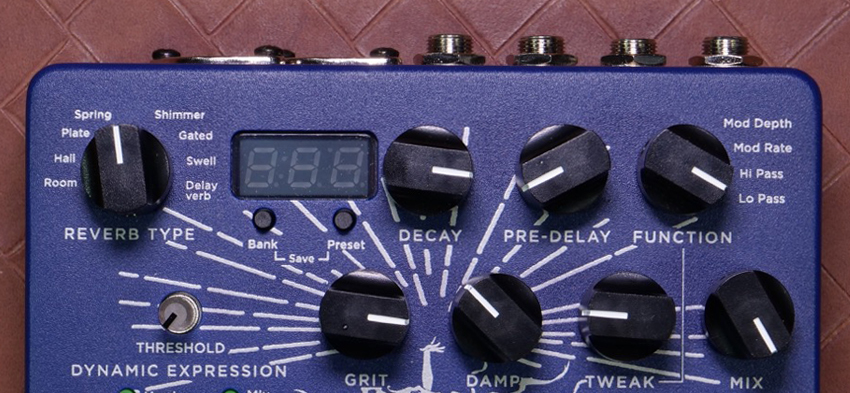 To get Jonny Greenwood's fuzzy spaced-out reverb lead guitar tone, we actually processed and layered it pretty heavily. The core of the tone ended up being three separate tracks: one track with just the amp tone, another track using the Seymour Duncan Silver Lake Dynamic Reverb pedal, and another final track using the Walrus Audio Fathom Multi-Function Reverb pedal. Both pedals were set to compliment each other, but in short the Silver Lake was set to its "Spring" reverb setting pretty wet and the Grit knob maxed out for extra gnarl. The Fathom was set to its "Hall" setting and blended in with lighter reverb levels.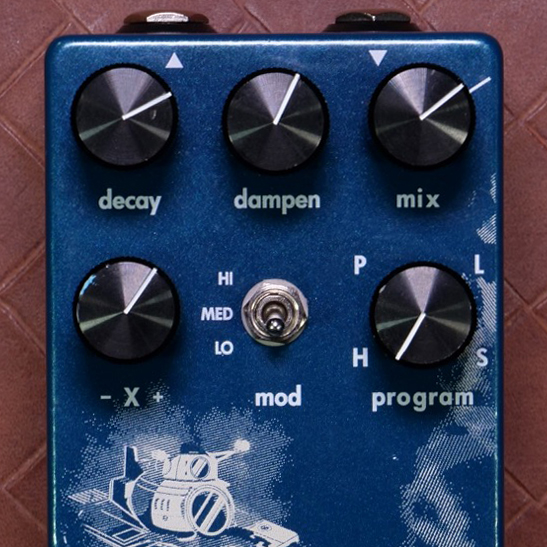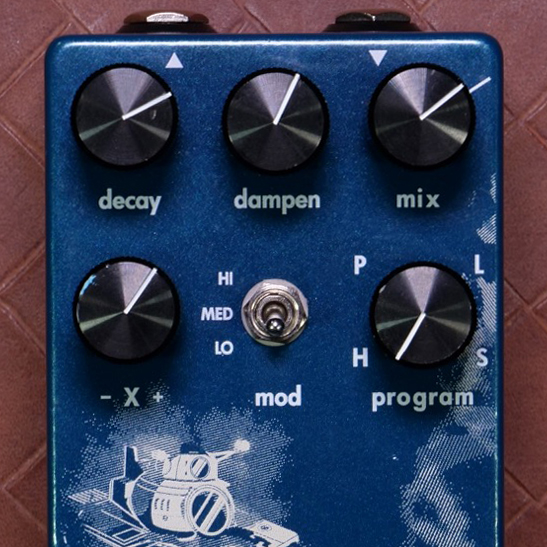 As if that wasn't enough, we layered in a JHS Crayon Overdrive pedal for more preamp fizzle and then sent all of those layers through our Native Instruments Neve Preamp plug-in to saturate the gain a la a pushed Neve console. The resulting tone was complex with harmonics, and dense with reverbs.
Another famous track, "The National Anthem" provided us with some sick fuzzy bass tones. We plugged in our Fender American Professional Precision Bass straight into an Ampeg V-4B Bass Amplifier head and Ampeg SVT-212AV Bass Speaker Cab. Cranking the amp got us the tone we needed for this track. I peppered in some really deep and full Moog Grandmother Analog Synth tracks too, as well as a lead synth line that tried to replicate Jonny Greenwood's old Ondes Martenot instrument.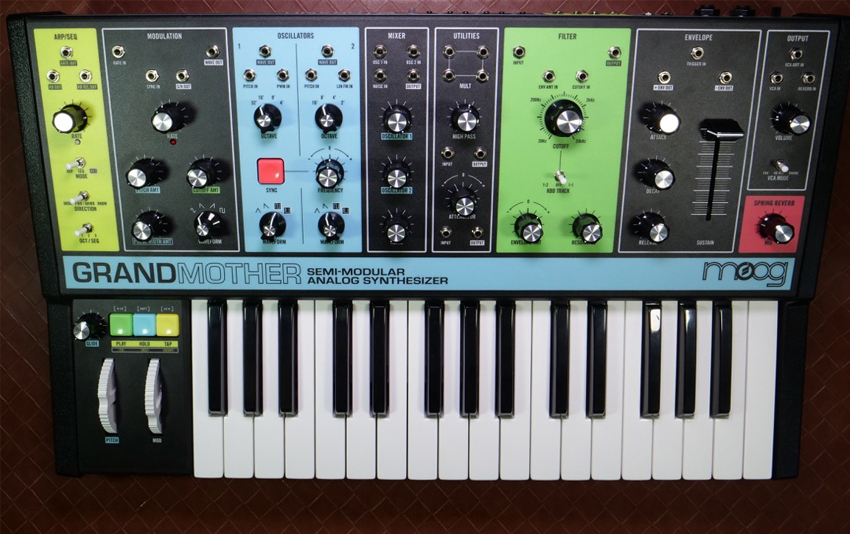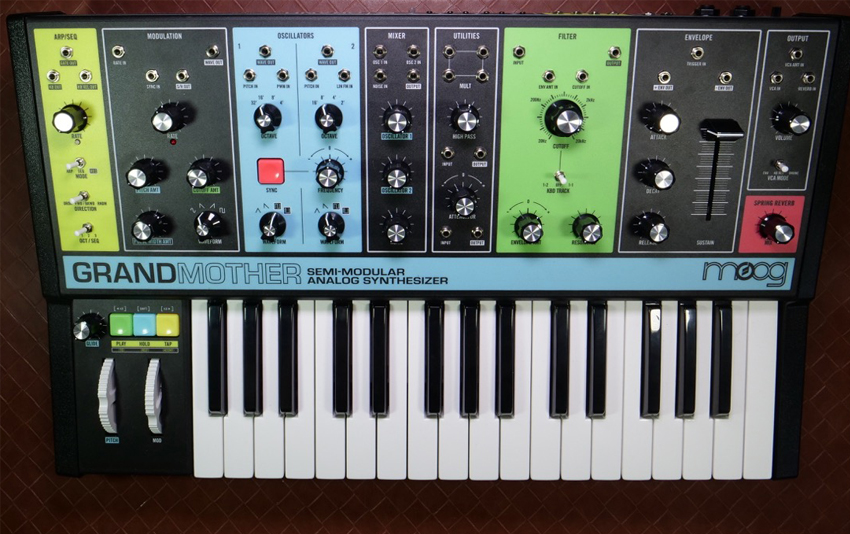 Finally, our video concludes with the amazing "2+2=5." This one has a great intro played clean with an AC30's Normal channel. In the second section of the song we made Ed O'Brien and Jonny Greenwood's guitar sounds by using a Walrus Audio Fathom reverb again set to the "Hall" setting with a slightly higher Decay and Mix setting just past noon. Once the heavy section kicks in at the very end, we cranked a J. Rockett Audio Boing Reverb Pedal and sent all of our dirtier guitar tones through that, which helped to give it a slightly different flavor. All in all it was a simple setup that lent itself well to showcasing the music itself.
Check out our video embedded at the top of this page and let us know what you thought in our comments section! Thanks for reading.