Introduced in 2010, the original Monotron was Korg's first analog synthesizer in 25 years. Two years later came the Monotron Delay, which added a built-in digital delay (as well as UV-reflective paint on the front panel). With a synth that's so basic in functionality, the addition of a delay effect does a lot to help you create interesting sound effects. In this post we'll take a quick look at the basic layout of this simple synth and then hear some samples of what it can do.
The pocket-sized Monotron is a ribbon synthesizer, meaning that it uses a "ribbon" for pitch control. The "keys" on the bottom are more cosmetic than traditionally functional, as pitch control is continuous and spans several octaves. Pitch is controlled by touching the ribbon and moving your finger across it.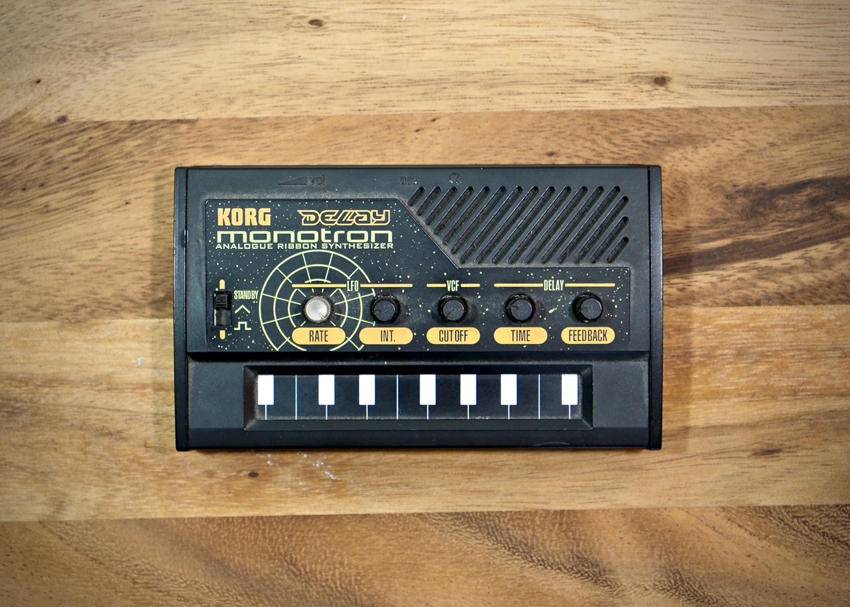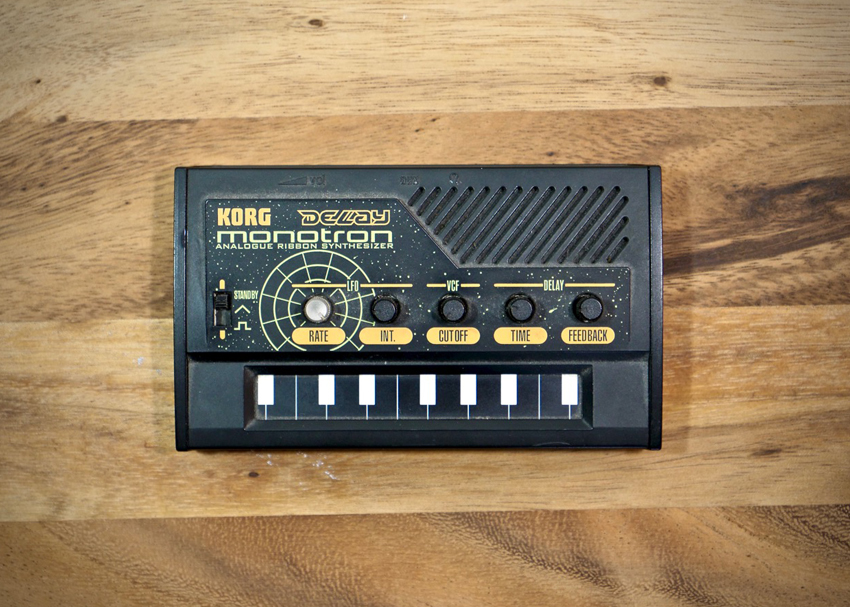 Going from left to right, the first section of the Monotron Delay is the LFO (low frequency oscillator). The power switch also lets you choose between triangle and square LFO shapes. Rate and Intensity controls let you shape the LFO, allowing for smooth vibrato, blocky square oscillation, or just flat pitch (when the Intensity knob is all the way down).
The next section is the filter, for which you only get a Cutoff control. However, this is the same filter that Korg used on the classic MS-20 synth, and it's known for its raw, colorful sound. A cool feature of Monotron synths is that you can apply this filter to external audio by using the Aux In jack on the back.
On the right side you have the Time and Feedback controls for the delay. It's a digital delay, but it behaves a bit like a tape delay — if you adjust the Time knob while the delay is playing, you'll hear pitch shifting, and if you turn the feedback up you get very dirty, grainy distortion.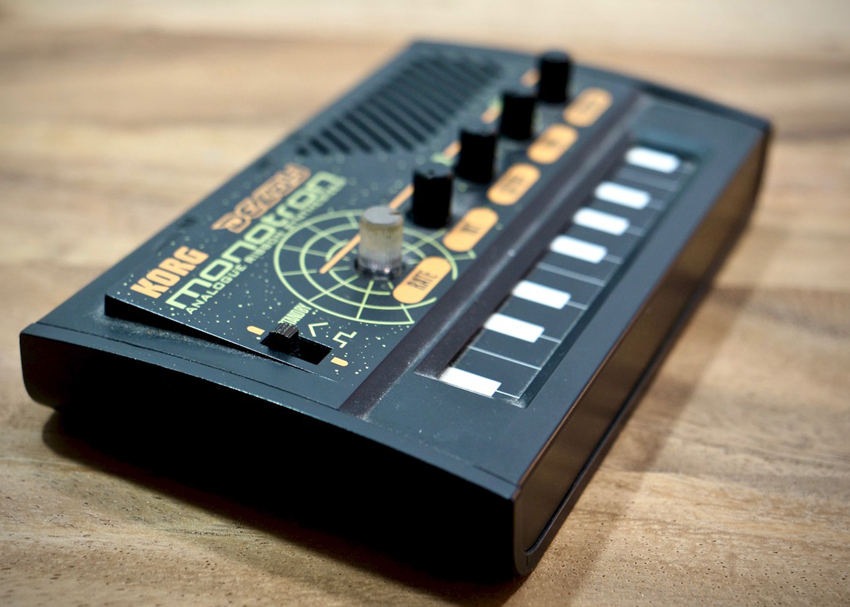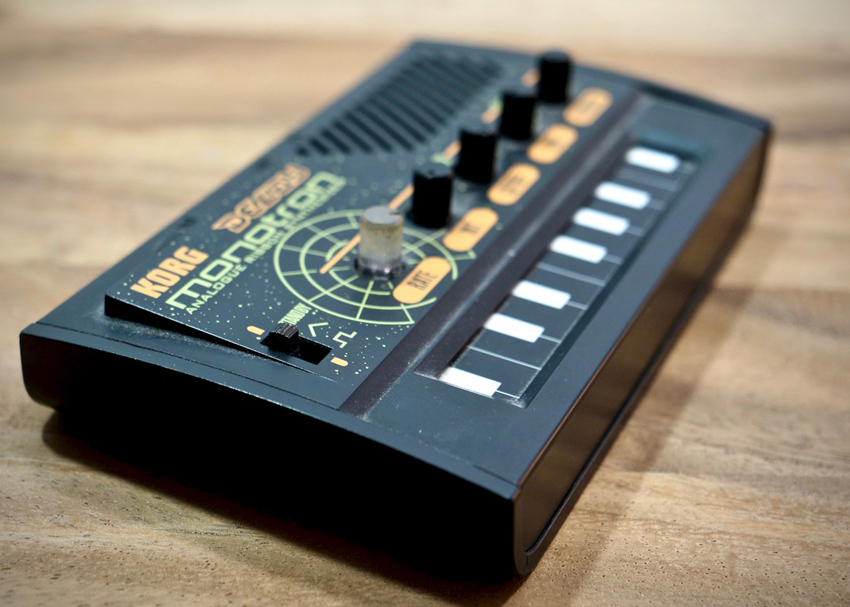 Although the original, non-delay Monotron was Korg's first analog product in a long time, in the years since, they have released a slew of cool new analog synths including the affordable and fun-sized Volca series, the one-voice Monologue, the polyphonic Minilogue and Minilogue XD, and the full-sized Prologue 8 and 16. From quirky to comprehensive, Korg now offers analog synth options for every budget and skill level.
A built-in speaker and AAA battery power let you use the Monotron Delay anywhere, but it also has a headphone output which we used to record some sound samples. We found that the Monotron Delay is capable of some really cool, crazy-sounding stuff, but we barely scratched the surface — you could play with this thing for hours and keep coming up with new, interesting sounds. Check out these samples of the Monotron Delay in action, with no external audio source: