Cleaning and polishing your cymbals not only preserves their look and shine, but also extends their life and tone! We all know that nearly every cymbal maker and tons of third-party companies make polish, but what works the best for you and could a D.I.Y. solution work just as well? Probably not. But that's okay! So, let's get the cymbals off the stand, shake each bottle of polish well and have a good, old-fashioned cymbal cleaner shootout.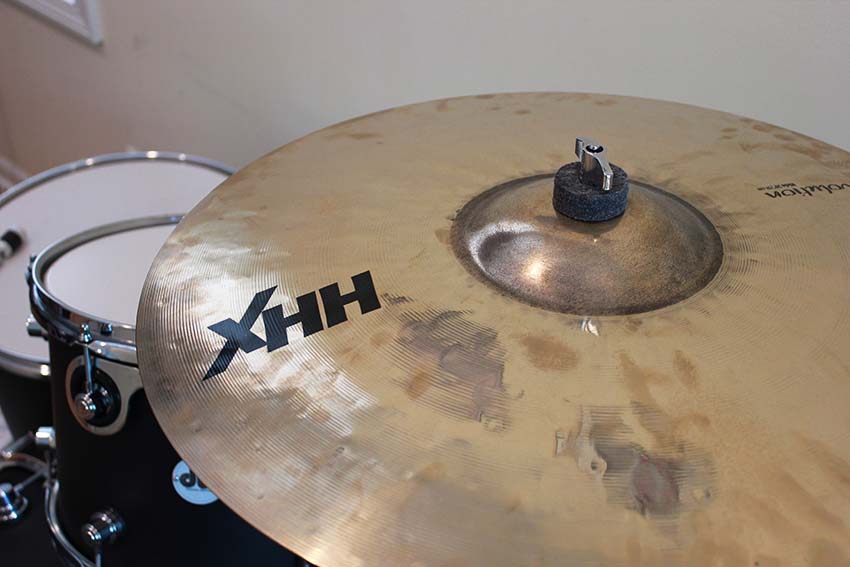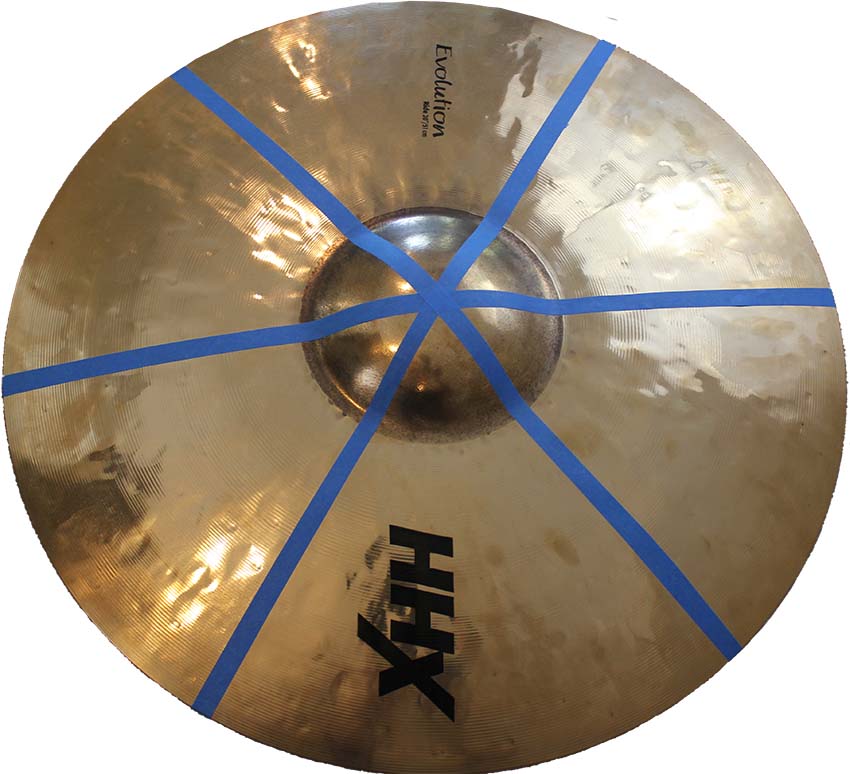 First, I'd like to note that I followed each cymbal cleaner's directions (typically located on the rear label). So even if I thought I would get better results out of a different technique, I still used the brand's recommended process for cleaning. All polishing was done with either a microfiber polish cloth or disc.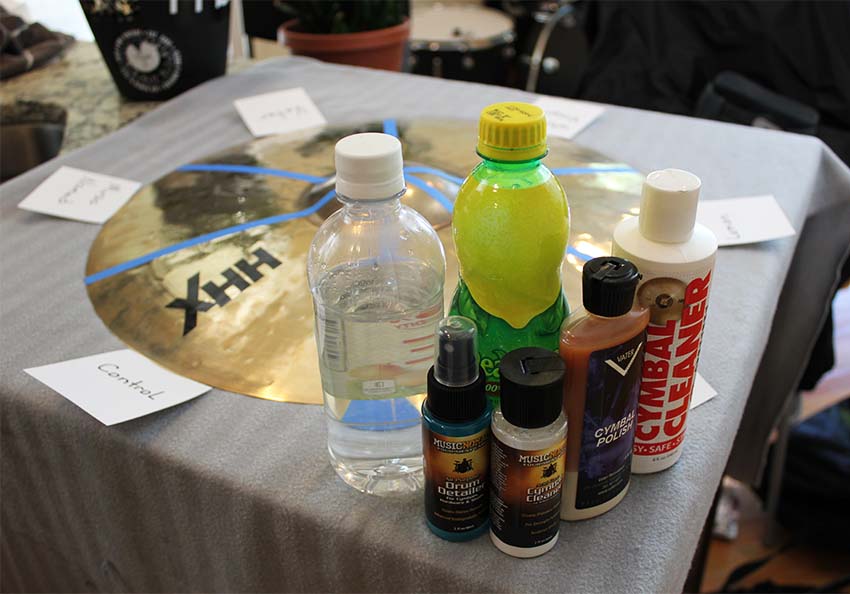 Music Nomad Cymbal Cleaner
I had the most luck and easiest workflow with the Music Nomad cymbal cleaner. The great part about this cleaner is that it's bundled with an all-purpose drum detailer. On the Music Nomad portion of the cymbal I started by adding a bit of the cymbal cleaner directly to the cymbal, then spread it around the entire designated area. From there it was a very straightforward polish and buff. The difference with this product was that after the polish, I was able to mist the drum and cymbal detailer over the cymbal, buff and wipe it clean for an amazing shine. Side note: the detailer smelled amazing, kind of like Christmas.

Pros
Powerful polish that gets rid of tarnish
Multi-step cleaning for maximum results
Not messy at all
Smells great
Cons
Multi-step process is a bit longer workflow
The pack includes only 2fl oz of each drum detailer and polish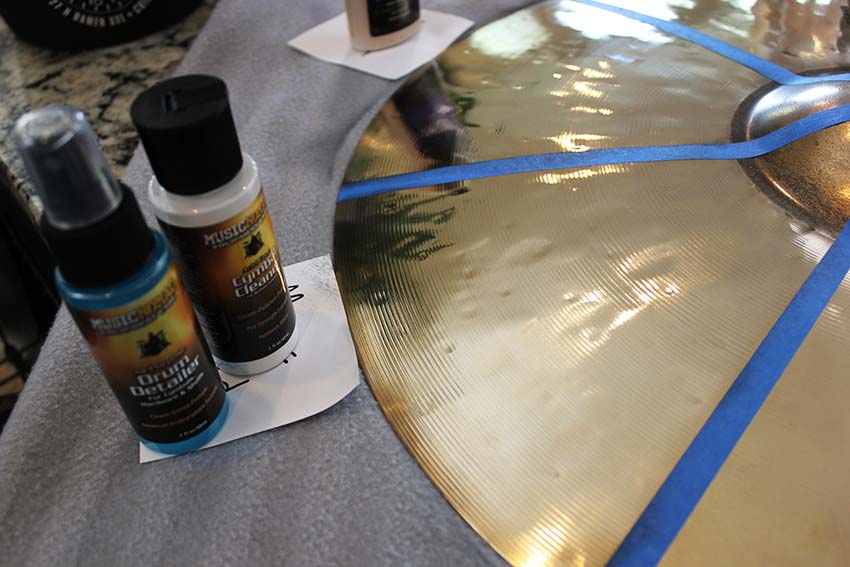 Sabian Cymbal Cleaner
I figured polishing a Sabian HHX ride with the Sabian cymbal cleaner would yield the best results. I was wrong, but that doesn't mean this isn't a good option. I started off using the Sabian cleaner directly on a cloth, as its directions make clear. Then I began applying the cleaner along the tone grooves of the HHX ride. Then, with a slightly damp cloth I wiped away the cleaner, yielding a shinier cymbal, and tons of dust or tarnish on the cloth. But I felt like if I wanted a deeper shine I would have to repeat the process a second time or use more than the recommended amount of polish.

Pros
Fast workflow
Removes finger prints and dust
Large 8fl oz bottle
Cons
Workflow would need to be doubled for heavy tarnish
Slightly messier than thicker polishes
Slight separation on cymbal surface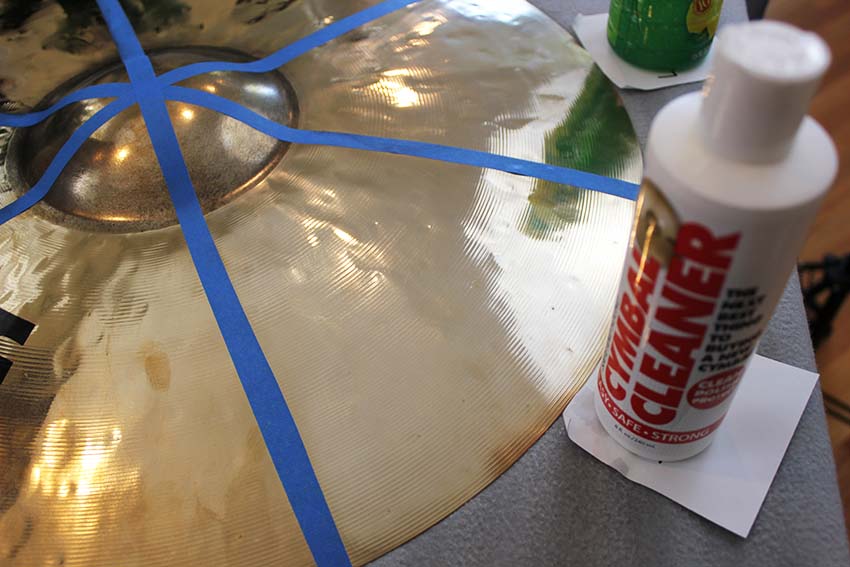 Vater Cymbal Polish
This polish ended up being the "work horse." A lot thinner than other polishes, the Vater cymbal polish goes directly onto a cloth or polish disc when you begin your workflow. You have to be careful about under-mixing it as well if it's been sitting for a day or more, as the formula separates into two distinct parts. So after you've shaken the bottle and applied it to your rag or disc, use circular motions to apply to the cymbal. Wax on, wax off. After buffing out tarnish and fingerprints I removed the excess and shined the surface. This polish worked as advertised and left the brilliant cymbal shining bright.

Pros
Great formula for heavy tarnish
Removes fingerprints in one pass
Decent sized bottle, 4fl oz
Easy clean up
Fast workflow
Cons
Very thin
Prone to separation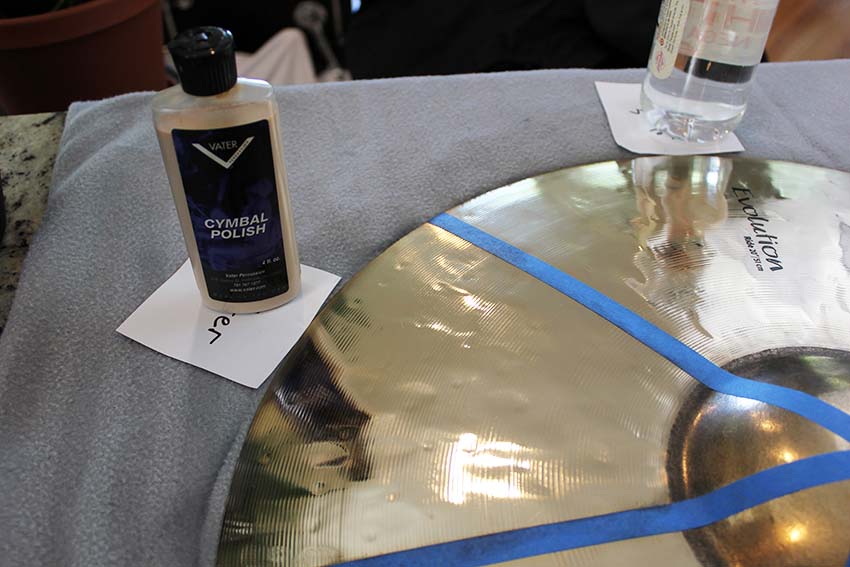 Lemon Juice
Lemon juice is an old standby. I remember taking my cymbals off my kit and out of the garage into my parents' kitchen, then rubbing lemons all over them and wiping off all the fingerprints. Though there isn't a polishing compound in pure lemon juice, the acidic nature of lemon breaks down grease. And because it's a liquid, the lemon juice motivates dust to move off the cymbal and into the cloth. Sometimes it's all we've got in a bind and it does what it can. Not bad, not great.

Pros
Cheap and widely available
Acid breaks down grease (fingerprints, some dust)
Smells like a lemon
Cons
Can make cymbal surface stick if not properly cleaned
No polishing compound
Takes a lot of time and force to remove tarnish
Acid can be bad for some cymbals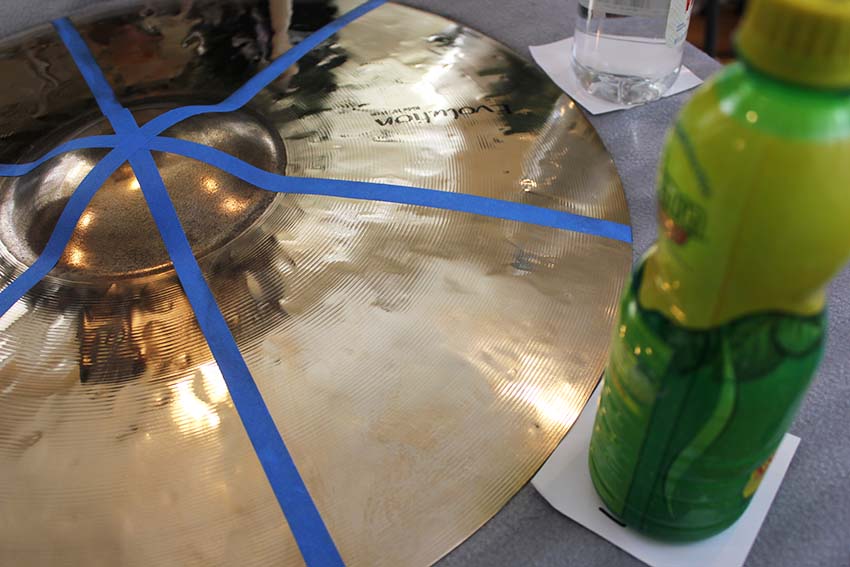 White Vinegar
I personally hate the smell of vinegar, but this D.I.Y. cleaner came away with the "dark horse" award. I never saw it coming. White vinegar is a great all purpose cleaner — be it on car seats, kitchen counters and even coffee makers — vinegar comes in clutch and leaves a (to me) stinky smell. But the items you apply it to always come out clean, this cymbal included. I applied a bit of the vinegar to the cymbal and some on a polish disc. I then just buffed around the edge and bell of the cymbal, worked it around and bam! Fingerprints disappeared, tarnish rubbed off after some persuading, and the "Evolution" logo stayed intact.
Pros
Cheap and easy to find
All purpose cleaner, very safe
Gets a "light-duty" job done quick
Cons
Doesn't leave much of a shine
No polishing compound
Smells bad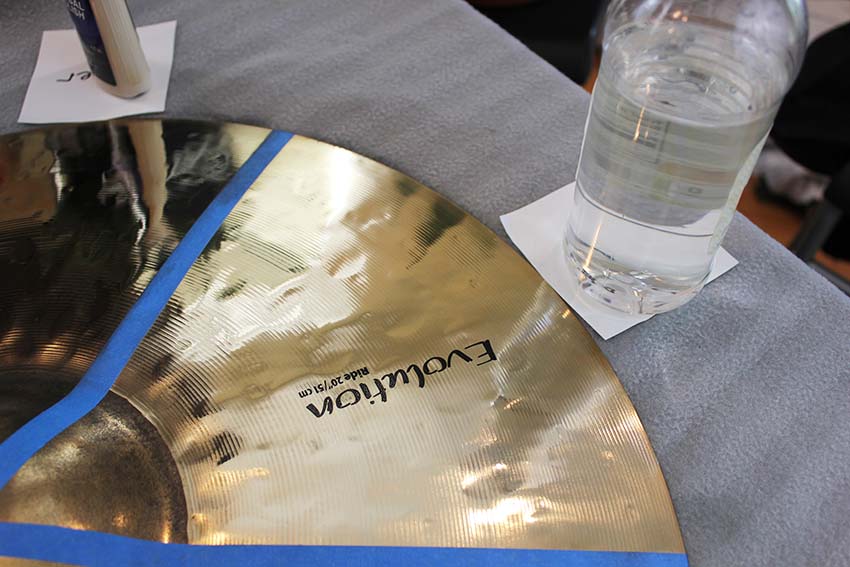 Final Thoughts
The results are in! And unsurprisingly, a dedicated cleaner or polish works much better than any "on-hand" D.I.Y. product. Though in a bind, some white vinegar and a little elbow grease can yield amazing results and a clean cymbal. So the next time your cymbals are feeling a little dull, looking disgusting or just don't have that "right off the lathe" shine, grab a bottle of polish and get to work.