Welcome to Beat Connection, a series dedicated to promoting modern and vintage dance styles the only way we know how…by providing you a musical starting point to help you create that beat. In the majority of our recent posts, we've been taking you on a journey to what I'd dub "foundational beats." These are standard rock, pop, funk, R&B, and dance beats that every producer should know the ins and outs of. In our previous post, we looked at how to incorporate binaural recording techniques into production work . Today, we're taking a lateral step, to discover what IRL (in real life) tools you can get to make beats with.
Not building a wall but making a brick.

– Brian Eno, From Oblique Strategies

Where To Begin?
Isn't the blank canvas always the hardest predicament to solve? You know what to you want to do but you don't know where or how to begin. I'd argue that before you even think about creating any beat you should think about the music you'd like to make.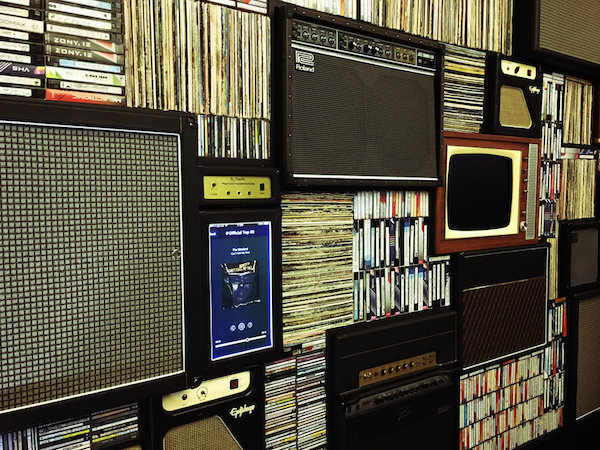 This starts with taste — your connection with what kind of music you like or aspire to and whether it's objectively good or bad, should dictate what kind of tools you'll need. Acquiring good taste requires of you (the listener) to want to understand "how" or "why" a certain piece of music sounds, behaves, or moves you a certain way. Once you do, you'll discover certain ideas and tools that have formed the foundation for many a producer.
If you have the time, try to visit YouTube, scour through forums, or simply pay attention to the music you love, trying to understand why it's memorable to you sonically. Once you do that, then you can move on to the next step.
Begin At The Source
Most of us who begin the modern journey of music making are prone to throw up our hands and say: "there are simply too many options! Can't it be like the old days, when you'd just take out a drum machine and a keyboard, and record onto a tape deck?" Well, you'd be surprised to know that even as technology has advanced, it has matured enough to understand how some of the old ways are still the best ways. Tablets and computers are now the entry way to creating great music. Meanwhile, the old interfaces we know and love have been replaced with GUI versions that (functionally) work the same.
How About A Computer Or Tablet?
We begin with a tablet for a reason. In the past, being able to play any instrument either required: a. the instrument itself or b. a reasonable facsimile of it.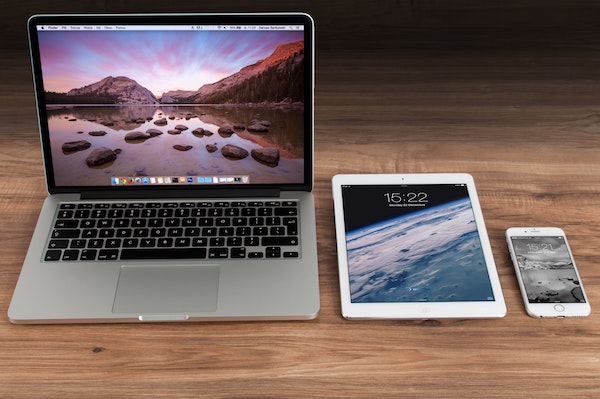 As computers grow in speed and power, they provide a user the ability to replicate whole instruments via the click of a button. Forget shelling out money for a keyboard workstation, a sampler, or maybe a drum machine — you can pull up a program and play around with its virtual avatar. In real life situations, sounds don't lie — if it sounds good, it is good (whether analog or digital).
A tablet, like an iPad or an iPad Pro (if you have the allowance), now have the computing power to easily let you record and arrange music anywhere you are. On iOS, for example, you can find downloadable applications like Korg's Gadget, Apple's GarageBand, and Auxy that mimic digital audio workstations (DAWs), VST plug-ins (virtual instruments), and can record analog audio via a built-in mic or an external Lightning or 30-pin audio interface. Here is where Apple's Camera Connection Kit is a godsend for anyone beginning their beat journey, allowing one to connect external USB music gear to one's tablet.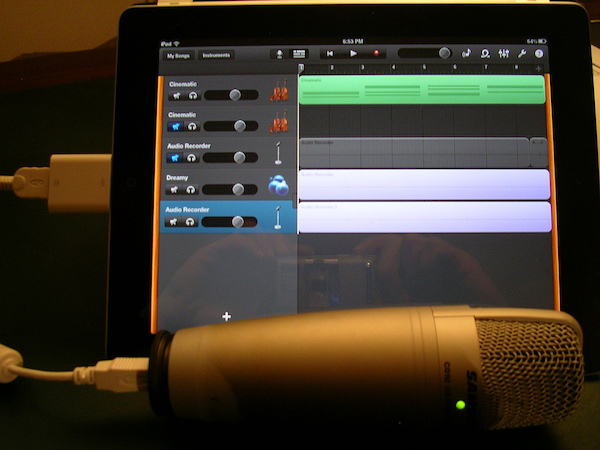 Things that are necessary to learn for music production, like how a keyboard triggers a sound, how you can design or create a certain tone, or how you can lay down a track, then rearrange it to a whole composition, can be done on a tablet.
Once you understand the concepts, cloud-based sharing options found on these same apps make it easy to simply store that session and recall it on your computer. Then, with more advanced software production programs like Ableton Live, Apple's Logic or GarageBand, and Cubase (to name a precious few), you're able to flesh out a song even further, if you so choose.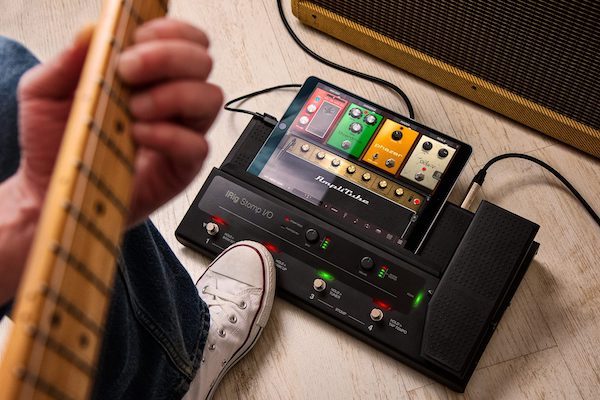 Any modern computer made in the past 5 years should handle nearly any modern music software you throw at it. What to look for in yours is a matter of personal preference. Apple computers famously center around creative professionals who like clean, intuitive interfaces where programs don't require you to dig through countless places or vie for your attention. PCs with Windows software require more patience, since not all components are made the same and operating system programs compete for screen space within one ecosystem.
Begin By Adding This
One of the main gripes any producer has is, why use a MIDI controller if they have a mouse and a keyboard? Of the following common recording programs to use on your computer, none require you to use anything other than what's already in front of you. The devil is in the details, though.
In order of most user-friendly to most complex, we'll take you through a quick walkthrough of what DAWs (digital audio workstations) I'd recommend for you to use.
FL Studio
Ask anyone who lived through the days of Napster what their first DAW was and I'd guarantee you nearly anyone will answer with two words: Fruity Loops.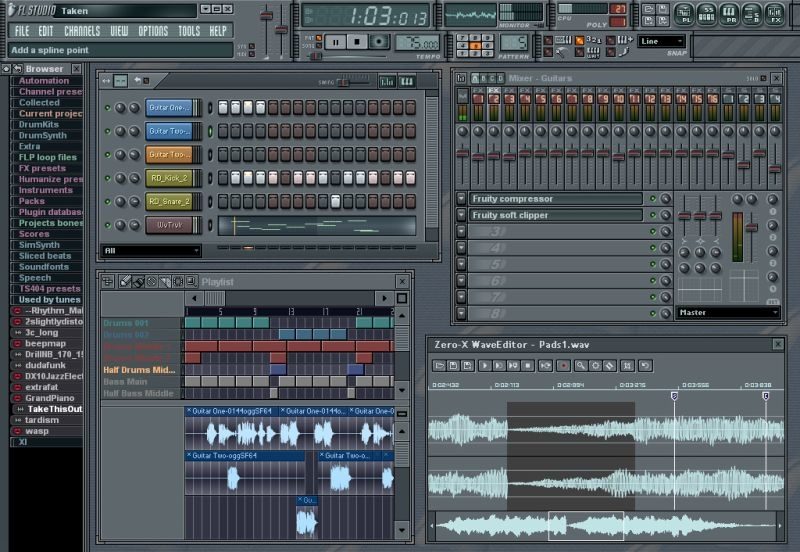 Whether you bought it, or a friend "loaned" you a copy, anyone's who's asked that timeless question: "How do I make a beat?" has started with Fruity Loops. It's easy to see why. Using a 16-step sequencer that mimics the layout of the iconic TR-808 drum machine, one can surmise that if they click on a few buttons for a 'kick' in the grid, they'll hear said 'kick' when the 'play' button is pressed.
The scourge of many a bad techno or trance artist, users can easily sketch out a groove and then attempt to figure out what the addition of a synthesizer can do. Adding one then would introduce you to the world of MIDI. \Fruity Loops is your gateway to basic production techniques. FL Studio, thankfully, now goes far and beyond that without ever losing sight of its beginner-friendly role.
Propellerhead Reason
Reason has always been a comfortable bit of software. Taking cues from the real world, Swedish company Propellerhead created a GUI which would allow anyone using it to easily understand what they were doing. Virtual instruments act like real life counterparts, so you'd have to make (virtual) cable connections to hear sound, you'd have to adjust a knob or fader to modify a realistic looking device, and therefore songs could easily be sketched out.
You can easily follow its workflow, yet find nice surprises like VST hosting, loops, and digital audio recording, which didn't exist until recently in its ecosystem. The only drawback: no existing controller is made for it, specifically. If you love FL Studio, then Reason (no pun intended) seems like your reasonable evolution.
Ableton Live
Upgrading from the all-in ecosystems of Reason and FL Studio takes more than just having a killer feature; it takes a mix of familiarity and maturation. German-based Ableton created a new DAW that replaced the linear recording "standard" with one based on clips and loops.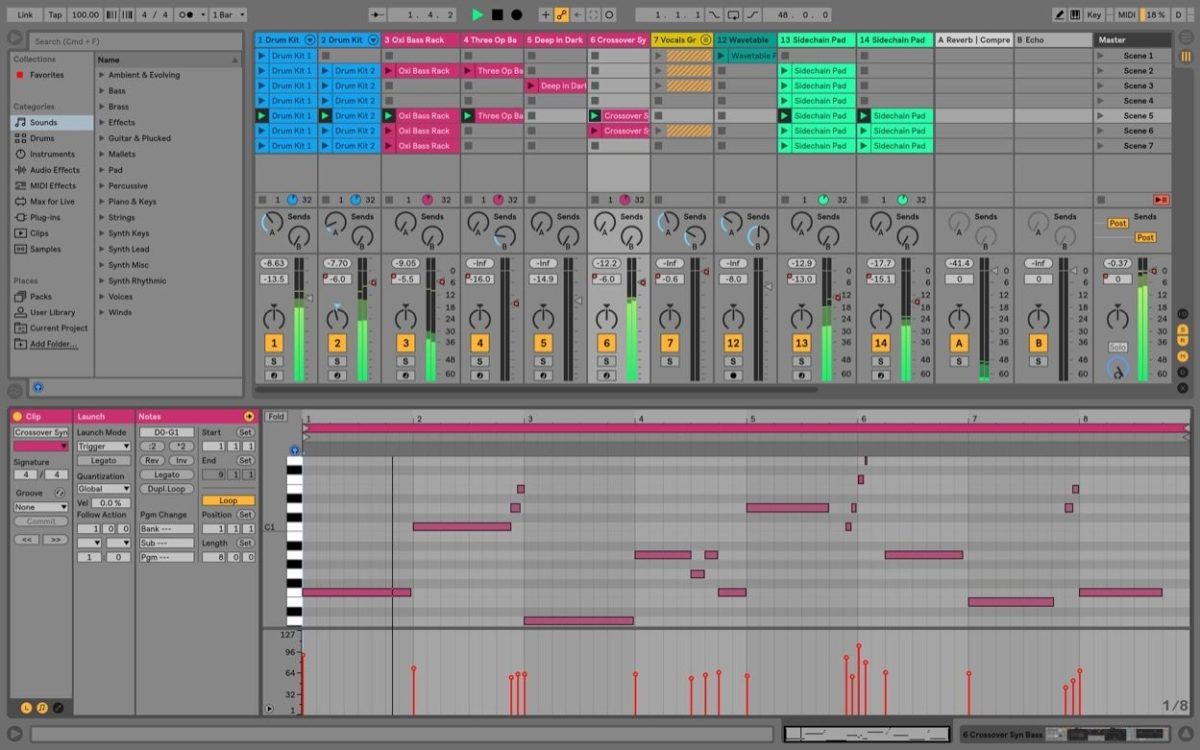 Similar to classic MPC samplers, and even more classic experimental tape technique, Live crosses the Rubicon and conceives of snippets of audio phrases as the driving point to make music. If you love to sample bits of audio here and combine it with snippets of music from over there, Ableton Live allows you to combine loops at will to make arrangements. Full songs can be sketched out simply by jamming with/over clips and hitting 'Tab' to view your draft masterwork, as you would in other DAWs that stick with traditional linear recording.
For those seeking a different flavor of this idea, other German companies like BitWig Studio and Native Instruments (specifically, Maschine software) use clip-based recording as the fundamental way to get song ideas on digital "tape."
Apple Logic
Here's where I'm going to lump a bunch of other software in order from user-friendliness: Apple Logic X, PreSonus Studio One, Cockos Reaper, Steinberg Cubase, ProTools and Digital Performer. What all of these DAWs share is their much more traditional and "all things to all people" way of working.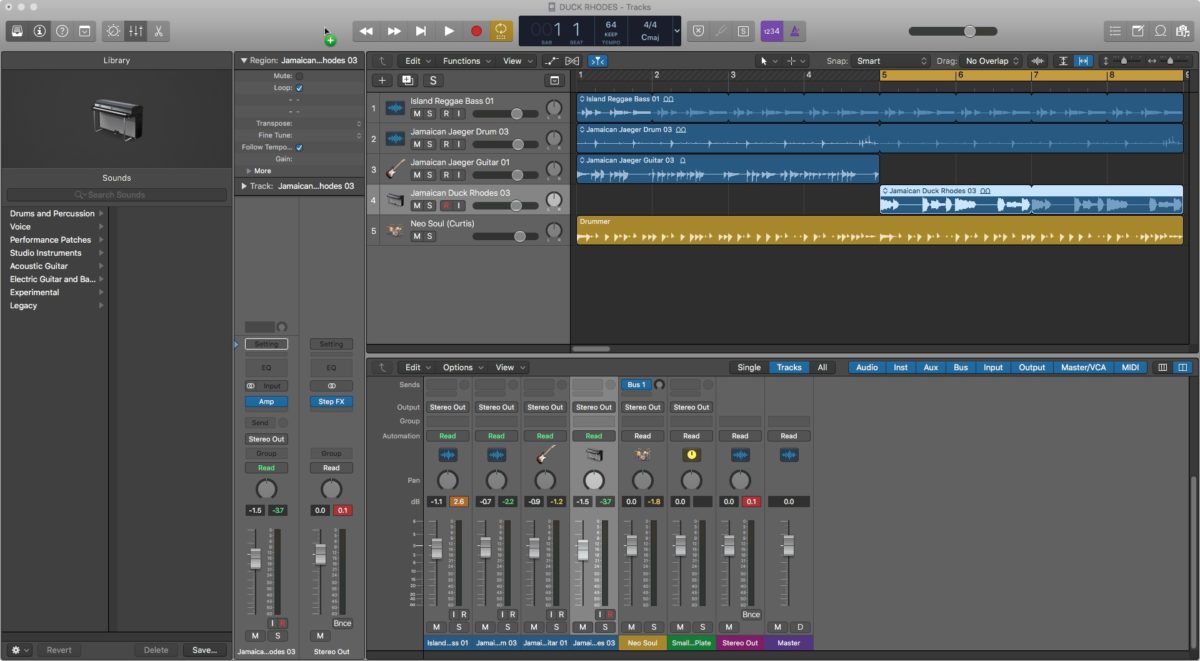 If you enjoy tons of menus, recording tons of tracks, and have little need for clips, you prefer a linear DAW. Linear DAWs try to virtually recreate the look and feel of classic console mixers and recording studios. While software like FL Studio andLive have mixing controls, linear software wants you to think, "I will record for this numberof bars with these specific instruments." Virtual representation of whole mixing consoles and accompanying effects, and effect controls, carry much of that loyalty to the "traditional" look.
If you fancy yourself more of a person who likes to let musicians do the recording and you the adjusting, these DAWs are for you. If you think of yourself as a musician first and a producer second, you might struggle to intuitively create music as spontaneously as you would with other DAWs. Likewise, controllers you can use for this software are less all-intensive like Ableton's Push or Akai's Fire, and more rigorous for you to setup in all their MIDI glory.
It's a new world out there. First try the other software I previously recommended, then introduce yourself to these, and see which you prefer. My guess, in the long run, is that the newer DAWs have enough in them to line up with the kind of music and the way of making music more aspiring bedroom producers want to make.
I'm Not Big On Computers, Can I Still Play An Instrument?
When you go down the road of software-based music production, the first thing you might feel is: "am I cheating?" Just because all that's initially asked of you is to point and click might make you fall into the fallacy that nothing's getting done by your own touch. You see, the way we interact with music has changed.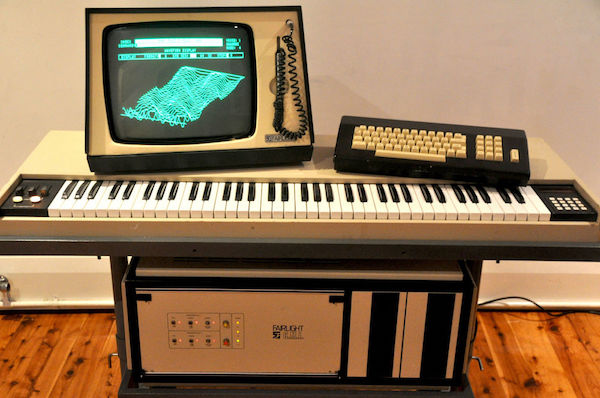 Now you can play virtual instruments with keyboard controllers that have no built-in sound source. These MIDI controllers exist to interface IRL, to get tactile with the virtual world.
In the past, all you had to add expression in real-time were a MIDI keyboard's pitch and mod wheels, or a sustain and expression pedal slot. Now with modern controllers sporting a bevy of knobs, faders, pads, and even touch controls, you can create digital music with expression that could only exist through real-life, tactile movement. Let's take a look at some of the recommended modern controllers.
Akai MPK249 Performance Keyboard Controller
Simply take a look at the Akai MPK249. Can you appreciate how many kinds of controls you have at your disposal? Imagine virtual instruments having their virtual knobs and faders mapped to this keyboard's own. You can still play melodies and chords that your DAW will record, but now you have an extended range of sonic manipulation you can do without having to do it piecemeal through mouse clicks. All of this being done through one USB cable.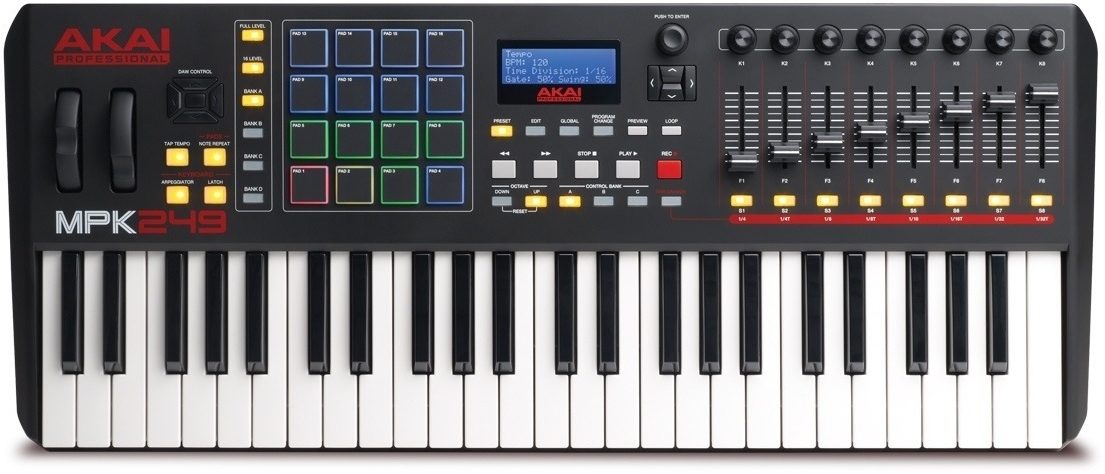 Most keyboards of this size and variety will come with software or a built-in setting that automatically maps specific controls to specific expression in your software. Just keep an eye out that the keyboard controller you pick offers this extra bit of help. Without "automapping," you're stuck having to configure your MIDI controller to learn each control you want it to adjust — a welcome sight to a few, but not all users.
Arturia KeyStep Keyboard Controller and Sequencer
If you really don't care for all the bells and whistles, and would rather just focus on playing your parts, the Arturia KeyStep gets you as close to replicating the feeling of "classic" keyboard controllers. This pick can function as simple MIDI USB controller that you can use to enter notes onto a DAW or to control other MIDI-enabled synthesizers. However, what sets this apart, is that it can do other things that extend what seems to be simple control.

On the back of the unit, you'll find CV inputs and outputs. CV stands for controlled voltage, an older form of synthesizer communication that predates MIDI control. With CV, you can actually send and receive all sorts of control information that actually extends beyond the myopic, set range of MIDI control. You can also use CV to integrate your older, non-MIDI gear.
On the front of the unit, take a look at the keyboard's on-board sequencer and arpeggiator controls. That section allows you to record musical phrases or to trigger interesting note progressions, all without having to call up a single bit of software. If you can think back to classic electronic disco, techno, and new wave music, you can imagine some of the great uses for such features.
The last bit of hardware I'll promote is something I like to call the "production controller". Much like Native Instruments Maschine Studio or Akai's Fire, the original Ableton Push originated a new kind of MIDI controller.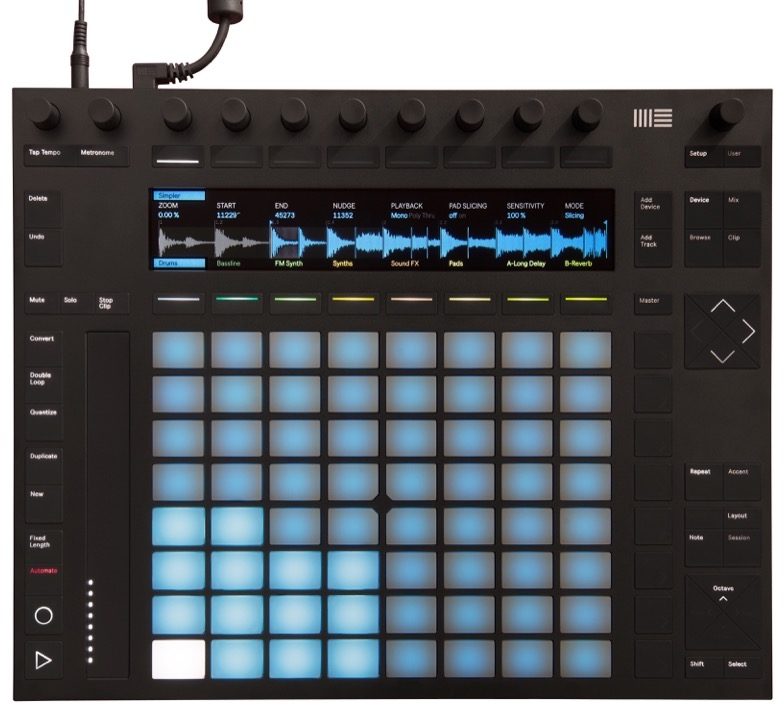 Now, there are purposefully made controllers for specific software. If you've seen the other controllers in this post you'll notice that they tend to look like they're going for a "universal" interface. Sure, they'll work great with whatever you want to control, but they'll never feel as they're going beyond superficial control aspects.
With Push, what you see is a controller that mimics the tiny details hidden in code and MMC playback control (pause, play, rewind, etc.), that takes a standard controller and makes it seem like you're really working with a studio inside-a-box. Older keyboard workstations allowed you to navigate through a bevy of sounds, lay down a whole bunch of tracks, then sequence, mixdown and recreate to your heart's content. These controllers do that by ignoring the need to be a controller for every other software.
What these controllers do is reimagine the controller not just as instrument, but take it one step further, and set themselves up to create something that treats the digital recording studio as instrument by making it the actual instrument. Now that groove boxes are out of vogue, this is as close as you can get to that experience.
You'll Need These, In The End
We're ending this walkthrough of beat production gear by recommending items that might be uniquely necessary. It's for those that want to branch outside the confines of the computer world.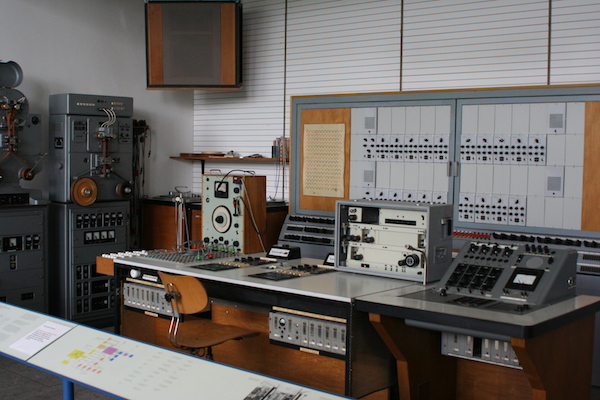 Music gear, like audio interfaces, monitors, or even a simple radio gadget can expand the tonal palette at your disposal. As interesting asthe sounds you can get from the computer are, there are times when you want to capture real life audio.
Native Instruments Komplete Audio 6 USB Interface
Recording your instruments, vocals, and sampling directly to your computer, through your soundcard's built-in line input or microphone jack is one of the worst things you can do. Even if you own an Apple computer, no built-in soundcard has the speed or efficiency of a dedicated audio interface to record and playback audio. The culprits in the world's lack of decent built-in soundcards aren't the PC makers.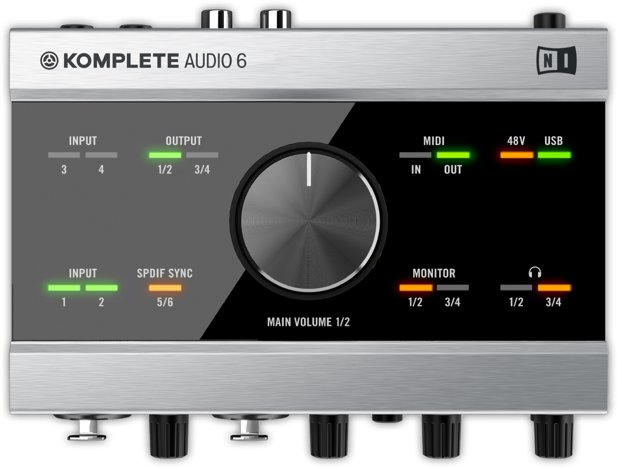 The sound found in your regular PC has been fine-tuned to be good and cheap. Most consumers will only playback audio and rarely record anything more than what the built-in microphone on their laptop demands. Music production is different. It requires more fidelity, less lag, and more processing power since it will ask of the computer to handle more than one track at a time. Latency and fidelity are the weakest links in the built-in audio world. Converting digital audio to an analog signal requires a dedicated interface to offload all that processing. This is something you can find in many flavors, in order of computer communication speed from: USB 2.0, FireWire, and Thunderbolt (slowest to fastest).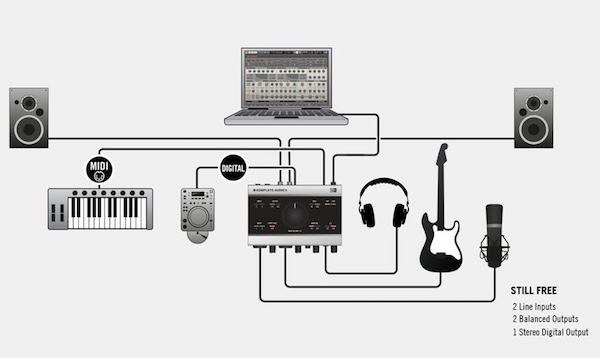 A USB audio interface like the Native Instruments Komplete Audio 6 uses one USB cable to supplant your built-in audio system. Through this same cable it can capture up to 6 different audio channels, via XLR and 1/4″ inputs. Outputs are multiple, in 1/4″ and digital S/PDIF jacks, allowing you easily listen to your mix via headphones or speaker monitors at a fidelity far superior to any consumer-level audio interface. MIDI in and out also let you roll in whatever MIDI device you want to interface with your computer and vice versa.
Since the device itself will handle the majority of legwork, you're able to appreciate how much more quickly the sound will travel to you, and how much cleaner and dynamic it sounds coming out of your speakers. When recording you want sonic truth to hit you — the only way to get at that unbiased "truth" is to have a transparent interface capturing it. This makes songwriting that much easier to focus on.
Mackie CR3 Creative Reference Multimedia Monitors
A "good" pair of speakers go hand in hand with a good audio interface. Most consumer speakers — Bluetooth speakers, for example — are made for two reasons: amplify your audio or crystallize your audio. Inexpensive audio speakers have components tuned to make bass sounds bassier, to make low volume audio sound much louder, or to make things surround sound (when they're not).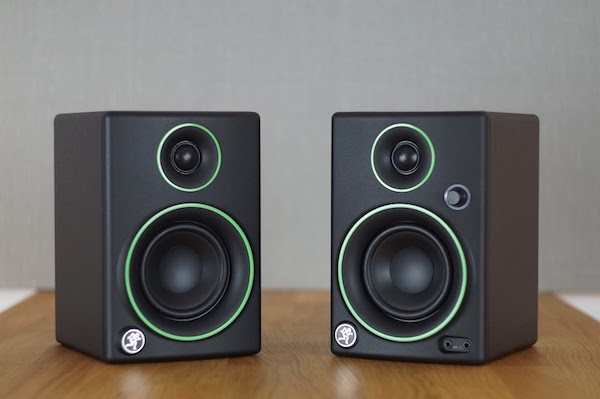 The more you pay, the the more volume you gain, and the more clarity you arrive to. You probably know a guy or gal who owns reference speakers by companies like Klipsch, Bang & Olufsen, and more, that just can't abide by listening to their rare jazz single on your no-name speaker system.
The Mackie CR3 monitors hover in that in-between zone most professional recording studios like. You need to be able to discern what sounds sonically, objectively, "bad" and "good," when you're making music. The closer you can get to using a speaker that calls the shots right down the line, the better. Studio monitors do that without asking you to shell out oodles of money. The majority of what you're going to use these for is for tracking music, and not exactly listening to it for "pleasure."
AKG K92 Closed-Back Over-Ear Studio Headphones
Now, if what you're making sounds "pleasurable" to your ears on a studio monitor, most likely than not it will sound pleasing to others, who will listen to it in their own fashion.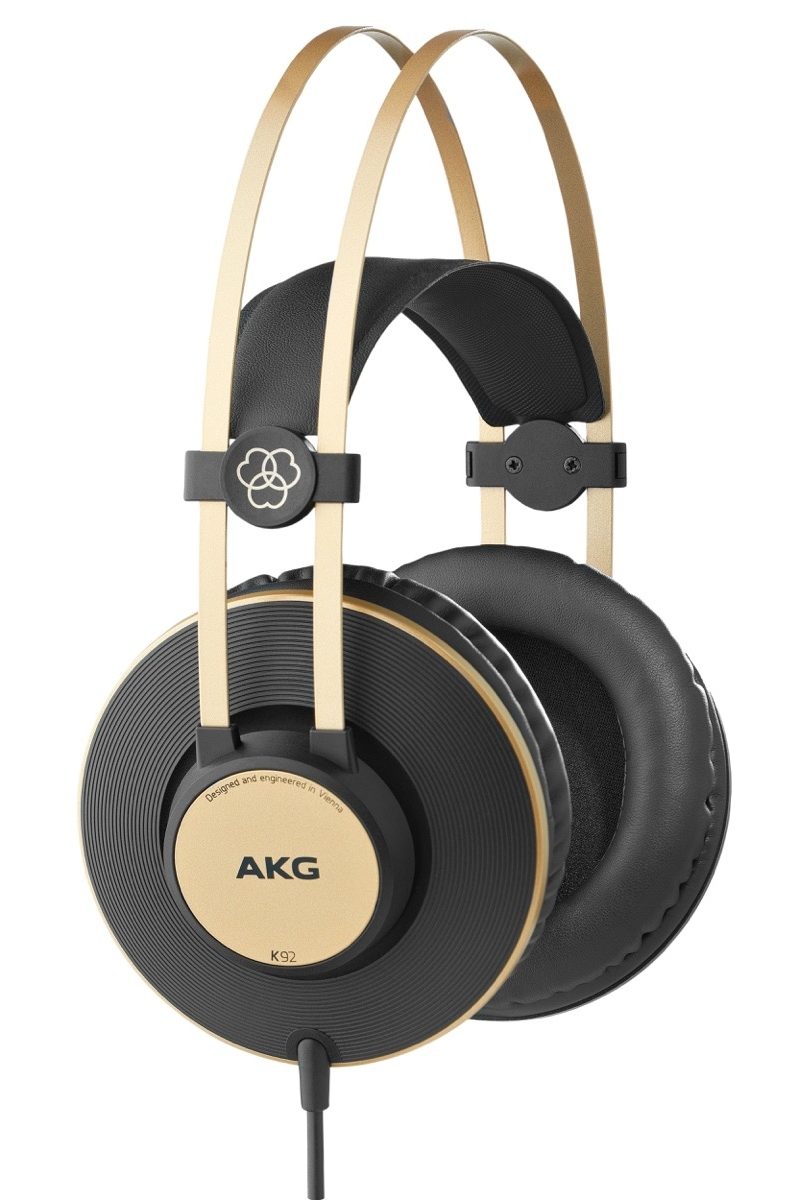 Studio headphones, specifically closed-back headphones, seal off enough of the outside world to mimic the sonically "treated" environs found in recording studios. In here, outside noise is the bane to anyone's existence. These same headphones use larger speaker drivers to create a larger sound space for your ears to appreciate the dynamics of the audio coming into them. Once again, clarity, rather than "boom," is the key here. Ignore all other types of headphones if your bedroom studio is your creative musical oasis.
Rolton E500 Portable Stereo Bluetooth Speakers
We end this guide on a less serious note. Some of the best recording tools are the ones you find by accident. There is still a need for turntables, external mixers, and all sorts of wacky sonic contraptions that don't exist in the virtual world.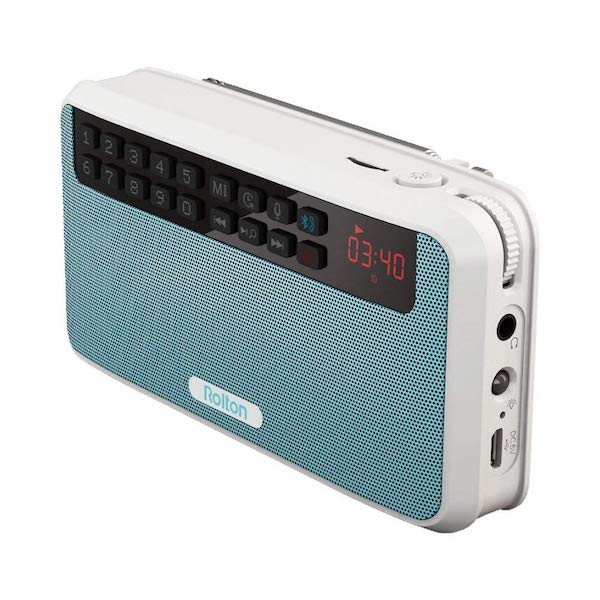 Recently, I discovered this handy little Bluetooth speaker. On the face of it, it looks like your generic no-name portable device you can find a dime a dozen on Amazon and the like. However, if you look deeper, you'll see that it's part of a rare breed of devices that can pick up your local radio station, but does other things like record broadcasting audio and real-life audio (via built-in microphone) onto a microSD card.
A device like this presents many opportunities to a composer. You're no longer tethered to just the computer for audio sampling. Sometimes you need to step away from the computer, go out into the real world, and listen. If you like something, you can always record it and bring it back via a flash card reader. If you don't, at least you had the opportunity to sample some of the larger sonic world. Some of the happiest accidents are out there, waiting to be built on.