If you've been playing music long enough, you've probably experienced the hardship of losing gear you love. Whether sold to pay bills, swapped in an ill-advised gear trade, or stolen, lost gear leaves a painful memory for many musicians. Today, zZounds staffers are looking back at the gear they miss dearly, from tonally supreme amps to vintage synths. Check out their stories below, and if you've lost gear you'd love to have back, let us know about it in the comments section!
Gallien-Krueger 800RB
In my early years of being a bass player in a band, I was never satisfied with the gear I had. So, while not making much money, I'd always sell basses and amps off and buy the next "thing" that caught my ear. In 2000, one of my bands inked a record deal with Elektra and got a pretty size-able equipment fund. I bought a ridiculously priced German bass by a private builder named "Andy Shack" (which I sold on eBay for so much less than I paid), two Hughes and Kettner BassBase 410 Pro Series cabinets (which I still play to this day) and a Hughes and Kettner BassBase 600 Bass head (which I eventually sold to a reggae band).

The Hughes and Kettner BassBase 600 Bass head was actually pretty great, so when I eventually ran out of money on tour, I sold my older Gallien-Krueger 800RB Bass Head to a buddy to help pay my rent. To this day, I always tell my friend Jim J who still has the GK 800RB that he must sell it back to me if he ever decides to get rid of it. The main things I loved about that 800RB were A. the simplicity, B. the volume (even only being 300 watts) and C. the compact size and durability of it. I've probably sold 10-12 basses and 6-8 amps over the last 20+ years but that GK 800RB is definitely the one that got away.
– Jason, Marketplace Manager, Website Merchandiser
Verellen Skyhammer
Back in 2013 I was shopping my Budda Superdrive 30 and Guytron CB212 2×12″ cabinet on Craigslist to see what I could fetch for them, cash or trade. I had  just purchased a solid birch (Chicago-made) Emperor 2×12″ cab and was running a Marshall JTM45 as my main amp and I didn't require the 4×12″ stack/stereo rig I'd amassed to play punk rock basements and bars. I went about two weeks without much more than a "Hey is that Emperor also for sale?" Or "Not interested in the Guytron, but what about the Marshall JTM 45 in the background?" email and I was getting increasingly annoyed with these messages because if I wanted to sell the Marshall or the Emperor I would've listed them!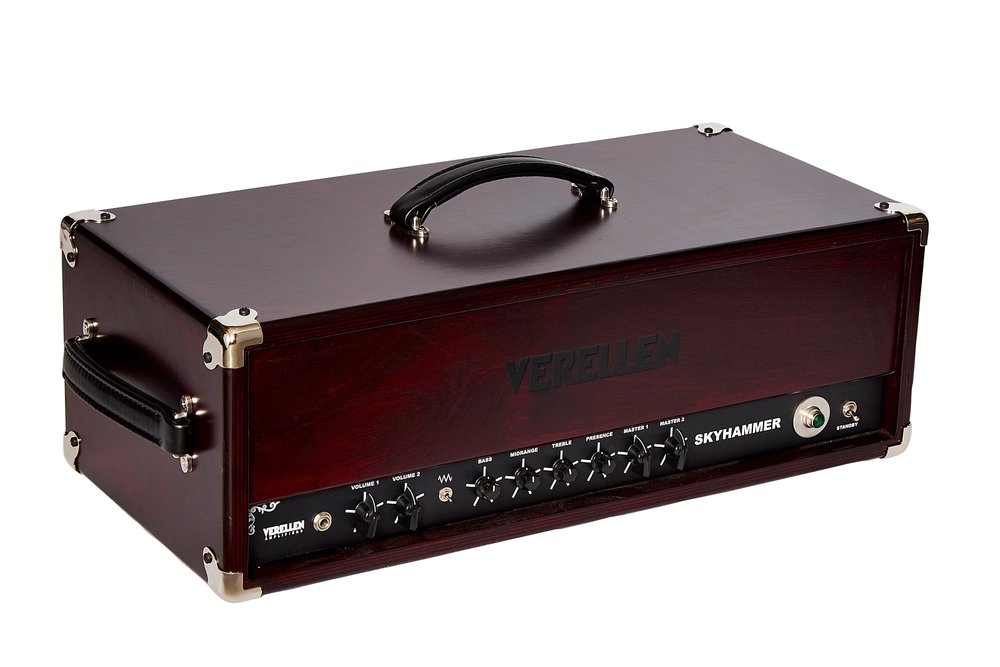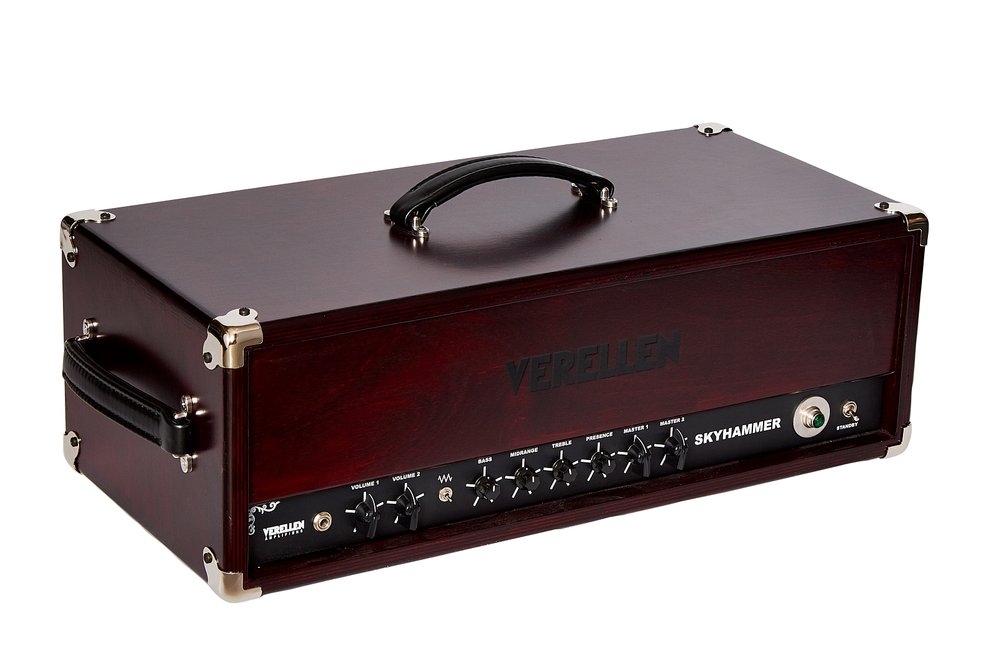 Anyway, the weeks dragged by until one day a man we'll call Paul emailed me: "Hey there, I'm really interested in the Budda but not the Guytron. Would you want to trade me for my Verellen Skyhammer plus cash on your end?" Now Verellen amps have always been a sort of Holy Grail/Moby Dick situation for me since I played THIS EXACT ONE the year prior and I knew this was my chance to regain that precious tone! And that is 100% true, Paul had gotten this Skyhammer from a friend of mine who let me play it about a year ago. So I would not be getting just any Skyhammer, I would be getting 
the
 Skyhammer that placed them on a tone-pedestal for me. But there was one big obstacle: money. I was touring and producing full-time and had little more money than for the occasional trip to Taco Bell to spare.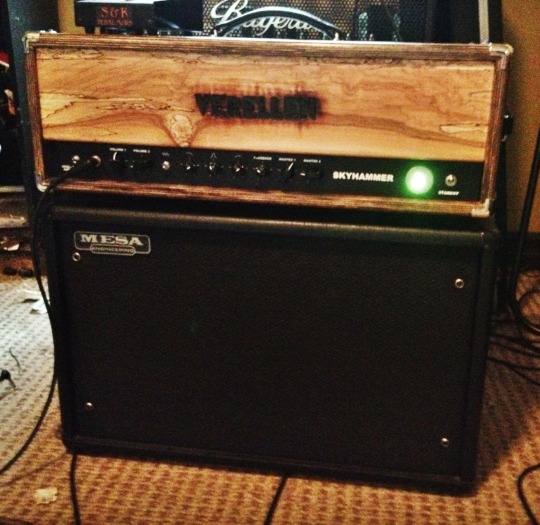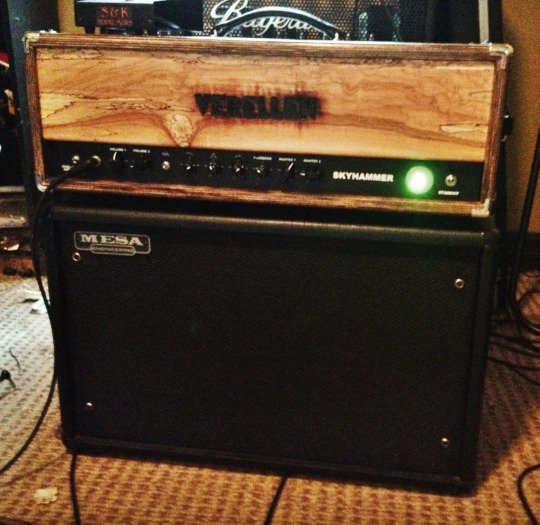 I emailed back "Hey Paul, Unfortunately, I don't have any funds to throw at gear right now, are you interested in trading for anything else that I could add?" I'll save you some time in reading this and tell you that we never found common ground for a deal. My JTM45 was inquired about but I shut it down as it's the best amp I've ever had the chance to play. I love calling it my "forever amp" to prevent trading it, since I have the urge to trade everything I own, at all times. So at that point we parted ways from the email thread and the Skyhammer got away. The funny thing is, about a year later Paul found me on Facebook and messaged me asking if I wanted a crack at the amp before he listed it online to sell. He had quit his band and was looking to downsize, or maybe he had a kid and needed the money, who knows? All I remember is that beautiful, stained-wood amp cabinet with the burned-in VERELLEN logo slipping away due to lack of funds and at this point, gear to trade as well. Paul's a great dude for letting me know he was selling it and we've since become decent "internet acquaintances" in gear circles. The Verellen Skyhammer is the "one that got away."
– Nick, Drum Merchandiser, Blogger
Roland Juno 60
When I moved to Chicago there was a period where I was between jobs and I had to sell my Roland Juno 60 to make rent. I obtained it for $400 in DeLand FL, and after a new battery and some key mashing to work out the dirt, it was as good as new. I gigged on it hard, and eventually bought a very good case. The faux wood panels started to peel with use but I didn't care because it was mine and it was awesome. It was super versatile yet very simple, and taught me most of what I know about synthesis 
today
. It's one of the best-sounding synths of all time and has 
the
 best chorus of all time built in to it. And it looked super cool too. I loved every second I had with it but when work dried up, it was the the prize piece on the block of stuff I sold to get by. It took less than an hour after I put up the ad for it for someone to call. They had cash in hand and did not haggle with my fair price, a first for me when it came to Craigslist deals. These days,
Arturia's software
gets me as close as I can get and their controllers are a fraction of the weight, but that specific synth still leaves a hole inside of me.
– Russell, zZounds Customer Advocate
ESP LTD Viper 256P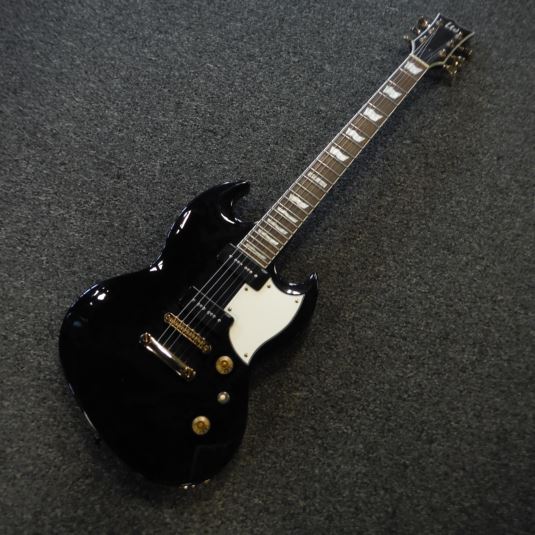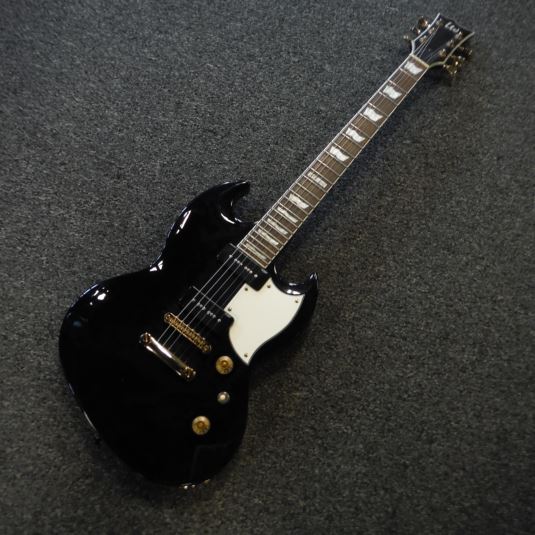 When I moved to Illinois, I was leaving for a week and a half to record my band's album, and with that and moving all in the same month I was very strapped for cash. I was only doing vocals for the band I was in at the time, so I didn't absolutely need my guitar, which was an ESP LTD Viper 256p, with P90s in it. I had bought the guitar for an extremely good deal when I was around 12-13 and had just begun playing. I bought the guitar because the guitarist from one of my favorite bands at the time, Gideon, used the same guitar. I'm pretty sure Music Go Round only gave me like $180-$190 for it, so I definitely took a loss on it, especially due to the sentimental value it had with me. That guitar sounded HUGE with those P90s and I wish LTD either still made them or had a similar model, because I would repurchase something like that in a heartbeat.
– Zachary, Customer Service Representative
Orange Tiny Terror
When I was in high school, I bought my first real tube amp — an Orange Tiny Terror — and played a ton of shows with it with my first band. After playing through it during some formative years, I was finally understanding the love of tube amps and why they have always been preferred by all my heroes growing up. A few years later, I was starting to get into effects and was also interested having a little more control over the EQ section of the amp. My prayers were answered when the OR15 was released.
With a three band EQ and effects loop onboard, it was the perfect amp for me at the time. I ended up selling the Tiny Terror just to find out that Orange was discontinuing the amplifier a few weeks later. They went up in price for a brief time on the used market, but have settled back to about what I got for mine. At the time when I was selling the Tiny Terror just to buy another Orange amp, it was a good decision, but the Tiny Terror was such a simple amp that sounded great that had a direct influence on how I went about playing guitar.
– Patrick W, zZounds Gear Expert, Blogger