In our next installment of Legends of Tone, we're showcasing a band that certainly deserves this special title based upon their influence on hard rock. That band is none other than Heart, a genre-defying group that reshaped what the general landscape of rock was or could be. They are considered the very first female-fronted hard rock band that gained widespread commercial appeal and acclaim, which is a pretty spectacular accomplishment. This created quite a necessary sea change in hard rock and left a permanent mark on the genre. Although the band's lineup has changed rather considerably over the years, singer Ann Wilson and guitarist Nancy Wilson have remained the main driving members of the band.
Heart have sold over 35 million records worldwide, had 20 songs crack the Top 40 singles chart, and had seven albums make the Top 10 Billboard charts in the '70s, '80s, '90s, and 2010s. Heart were finally inducted into the Rock and Roll Hall of Fame in 2013. They consistently are regarded as one of the top hard rock bands, proving that they could hang with the best of them.
Beginnings
It's really no surprise that Heart's music became so eclectic — Ann and Nancy grew up in a highly musical family. Their father was a U.S. Marine Corps major and musician himself, with an appreciation for a wide range of styles. Their mother was a concert pianist, so their environment growing up was downright perfect for music. The only downside was that the family had to move locations rather frequently to accommodate their father's military career. Ann and Nancy both looked to music for enjoyment and stability and it became a big part of both of their lives. After living in various places around the world like Panama and Taiwan, the Wilson family eventually settled in Seattle, Washington after their father retired.
When the sisters were children, they watched the Beatles perform on The Ed Sullivan Show. They have said this was a major catalyst for them to dive into rock music, which in hindsight comes as no surprise. Later on in life, the Wilson sisters (and former bandmates) were lucky enough to attend a Beatles concert at the local Seattle Center Coliseum, and the experience gave them even further inspiration to perfect their own brand of rock music. The combination of the Wilson sister's eclectic early influences and their later passion for hard rock created Heart's genre-bending yin and yang sound. Fun Fact: Heart eventually went on to name their fourth studio album Dog and Butterfly as a reference to their heavy rock songs ("dog") and their juxtaposing ballads ("butterfly").
Eventually both Ann and Nancy began playing in local bands in Seattle, and over a few years gained some good recognition, but nothing took off outside their immediate scene. However, a meeting with another local group proved quite beneficial to them both…
The Sisters Join Heart
Ann Wilson met Roger Fisher and Steve Fossen of the local group The Army while she was living in Vancouver, British Columbia. The band posted an ad looking for a drummer and a singer, and Ann auditioned and impressed them so much, that within one hour of the meeting she was already in the band. They called themselves Hocus Pocus, but later changed their name to White Heart (a reference to Arthur C. Clarke's Tales From the White Hart). As we all know, they would eventually drop the "White" and settle on the band name Heart, which then stuck.
At this point in the band's career Nancy was not a part of the band, but Ann encouraged her to audition because she seemed like she would fit well with the band's sound. Some of the other band members were skeptical of this move though, and wanted her to sit in with the band and see how she fared in a live setting before letting her join on. They gave her the task of learning the classic Yes song "The Clap" to test her skill, and she learned and performed it with them the next night at a small tavern gig. After that she was officially made a member of the band. Smart move, Heart. Smart move.
Ann had then met Mike Fisher, lead guitarist Roger Fisher's brother and future Heart manager, and they hit it off. Ann then convinced the band to move to West Vancouver in order to be closer to Mike, among other reasons. Not long after joining, Nancy also became involved with Roger Fisher, so the politics of the band became much more personal. While this situation had blossomed for some time, it eventually was a major factor in the band's future turmoil and eventual lineup changes over the years.
All that aside, the band began performing around Vancouver with success. They went to a local studio to record a demo, and session guitarist/keyboardist Howard Leese was called in to arrange some string parts for the songs. Leese soon after was asked to join the band as a permanent member. This led to several of the songs that would end up on their debut album Dreamboat Annie in 1976. The album was officially released in Canada on Mushroom Records and sold 30,000 copies in just a few months. This was a great opportunity to release the album in the US, and because of the strength of the now legendary singles "Crazy on You" and "Magic Man," the album made it all the way to number seven on the Billboard 200 list, and then went on to become a Platinum certified album.
Because of the success of the album, they were catapulted up into the limelight, with their follow-up album Little Queen also achieving platinum status after their song "Barracuda" became a worldwide hit. You really can't argue with that main guitar riff or vocal melody! Fun Fact: Ann wrote the song after becoming furious with a reporter who inquired if she and her sister were lovers. This rumor was based on a full-page National Inquirer-style advertisement that their label Mushroom ran in 1977 of both sisters and the caption, "It was only our first time!" This infuriated the band so much that they dropped the label and eventually moved on to Portrait Records.
Heart would then push forward through the '80s with an initial lull in sales but finished the decade strong with more platinum albums to their name. The band managed to continue on, with Ann and Nancy as the primary thread surviving through the lineup changes, and still released successful albums even through very recent years. Quite an impressive career indeed. Over time, Heart morphed their sound to keep one common denominator alive: rock. Plain and simple.
Without further ado, this brings us to our tribute, a full recording of the entirety of my favorite Heart song "Magic Man."
Our Video
Instead of doing our usual Legends of Tone format, which is usually a smattering of each band's famous songs over the years (which in this case would've been pretty sweet), I decided instead to delve into all of the tracks (ALL of the tracks) of their song "Magic Man." This song is a tour de force of, dare I say, electric guitar magic, complete with heavy usage of synths, percussion, multiple guitar solos, and plenty of style. It was no easy feat to accomplish recording all these parts, but with the help of some key pieces of modern gear we found it was well worth the effort.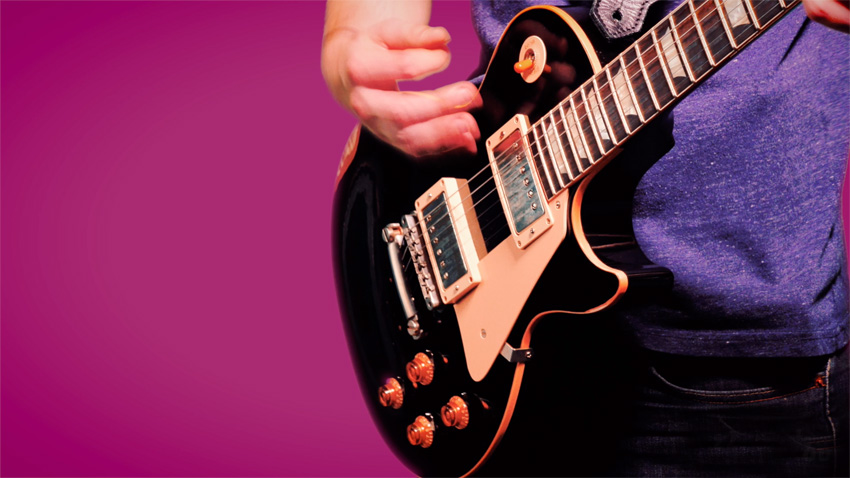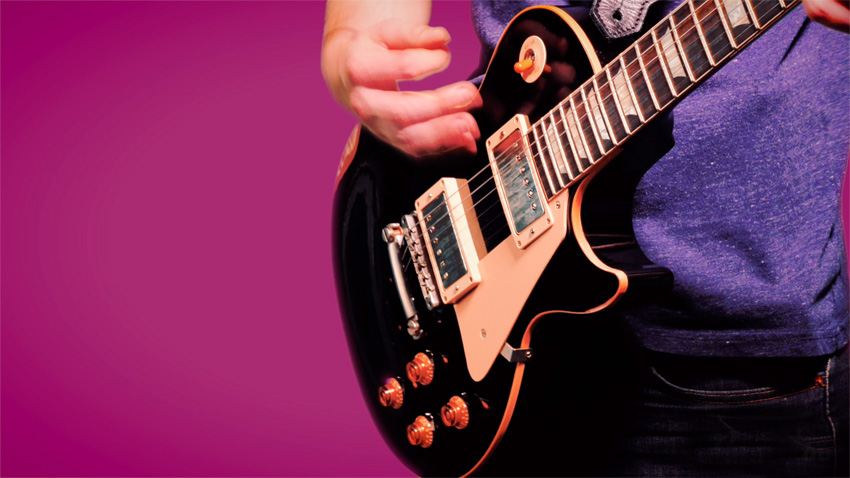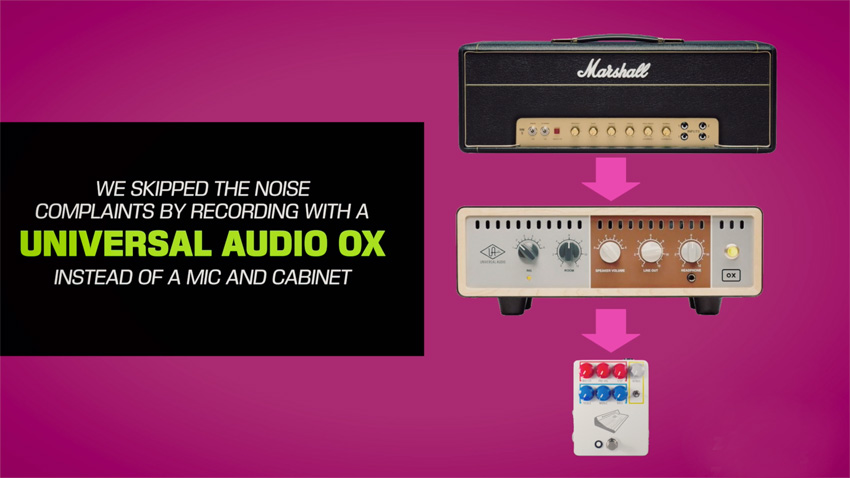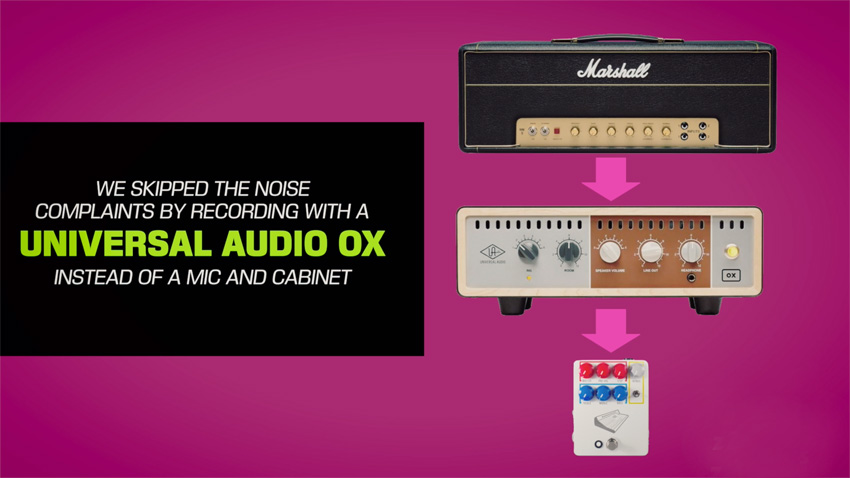 For starters, I of course had to go with a trusty Les Paul for the main guitar tracks, specifically the Gibson Custom 2017 Les Paul Standard "Painted-Over" model. You can't really get that iconic throaty tone with anything else, so it was an obvious choice. Most of the leads heard on the track were done with this guitar. For the rhythm guitar tracks (and the occasional background guitar parts) I used a 2017 Les Paul Standard. If it was the 1970s, what amp would you most likely be pairing with a Les Paul? If you didn't instinctively think of a Marshall amp, you're just wrong. Per usual, we used our trusty Marshall 1987X Plexi amp for this veritable buffet of absolutely tasty leads, and there's a lot of 'em.

For my main rhythm guitar tracks, the tone was so delicately in the crunch territory that it initially was tough to feel good about them. If you refer back to the original Heart song though, you can hear that the rhythm tracks are punchy and actually mostly clean. This seems counterintuitive for a hard rock song but ultimately it was a smart choice on their part: there are so many tracks laid out on top that a tight, defined rhythm track is absolutely essential for maintaining clarity. Because of this, I opted for a Vox AC30 amp instead of the Marshall and it ended up fitting just right.

There were a few effects that showed up to the party too, namely an MXR Phase 90 effect during the verses, an Electro-Harmonix Stereo Electric Mistress effect on the acoustic guitar solo part, and an EarthQuaker Devices Erupter fuzz for lead tones.

All in all, the tone was super simple and really allowed Heart's brilliant music to shine through on my track here. It's my absolutely favorite Heart song, especially when considering guitar tones, so the song was perfect for showcasing classic electric guitar. I did NOT know how deep the rabbit hole went on this song until I was already in it, but man it was fun. And I'm certain I'll never hear the song the same way again.

Check out our video tribute to Heart's "Magic Man" at the top of this page, and let us know what you thought of it in the comments section!