One wouldn't expect the great city of Schaumburg, Illinois (home of an IKEA and in the vicinity of some of the Midwest's best Japanese food) to be the destination city for legions of synthesizer fans and makers. Yet, here, in its seventh iteration, Knobcon (founded by massive synth head Mr. Suit & Tie Guy) is back and ready to show everyone some of the most interesting sonic toys imaginable.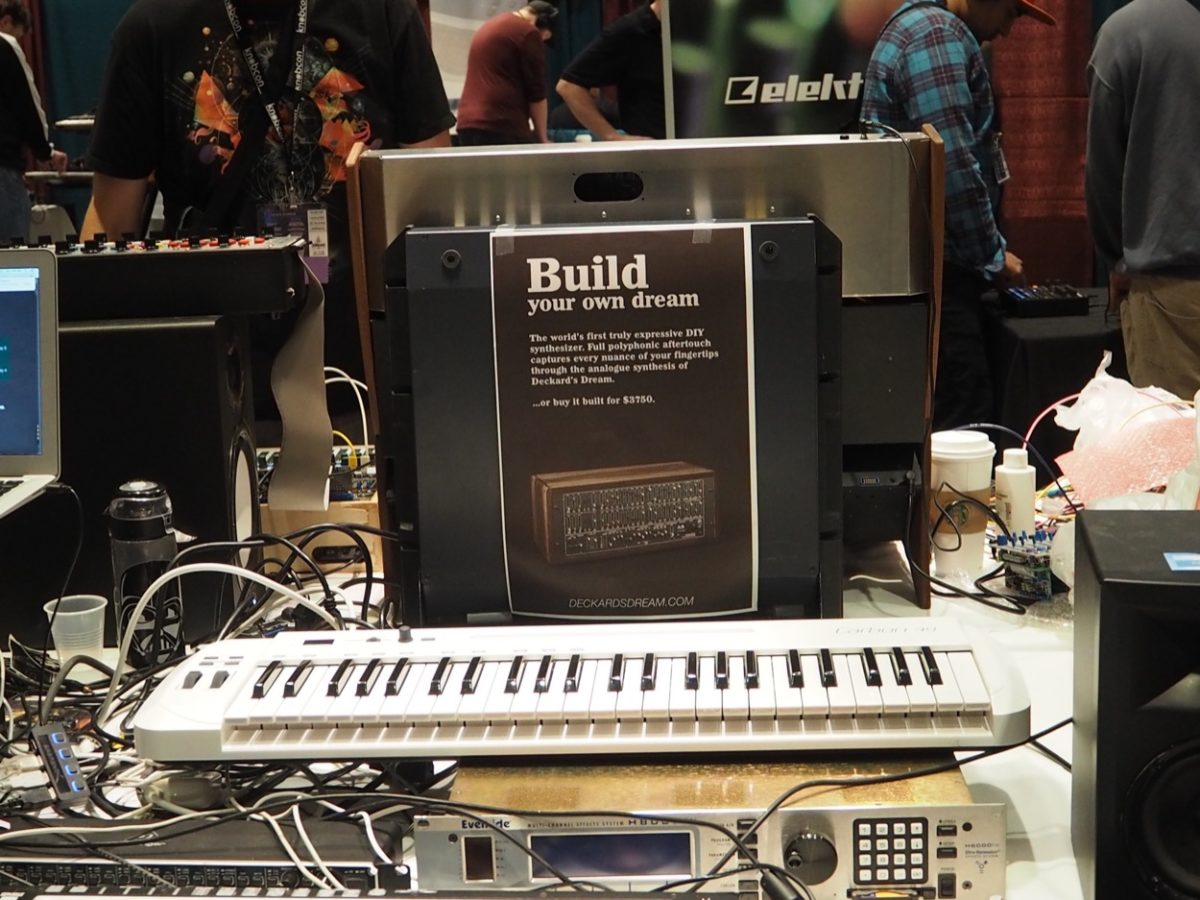 This year we saw the rise of retro-esque digital synths and furthering explorations within the modular territory, albeit with even more twisty, knotty ideas than before.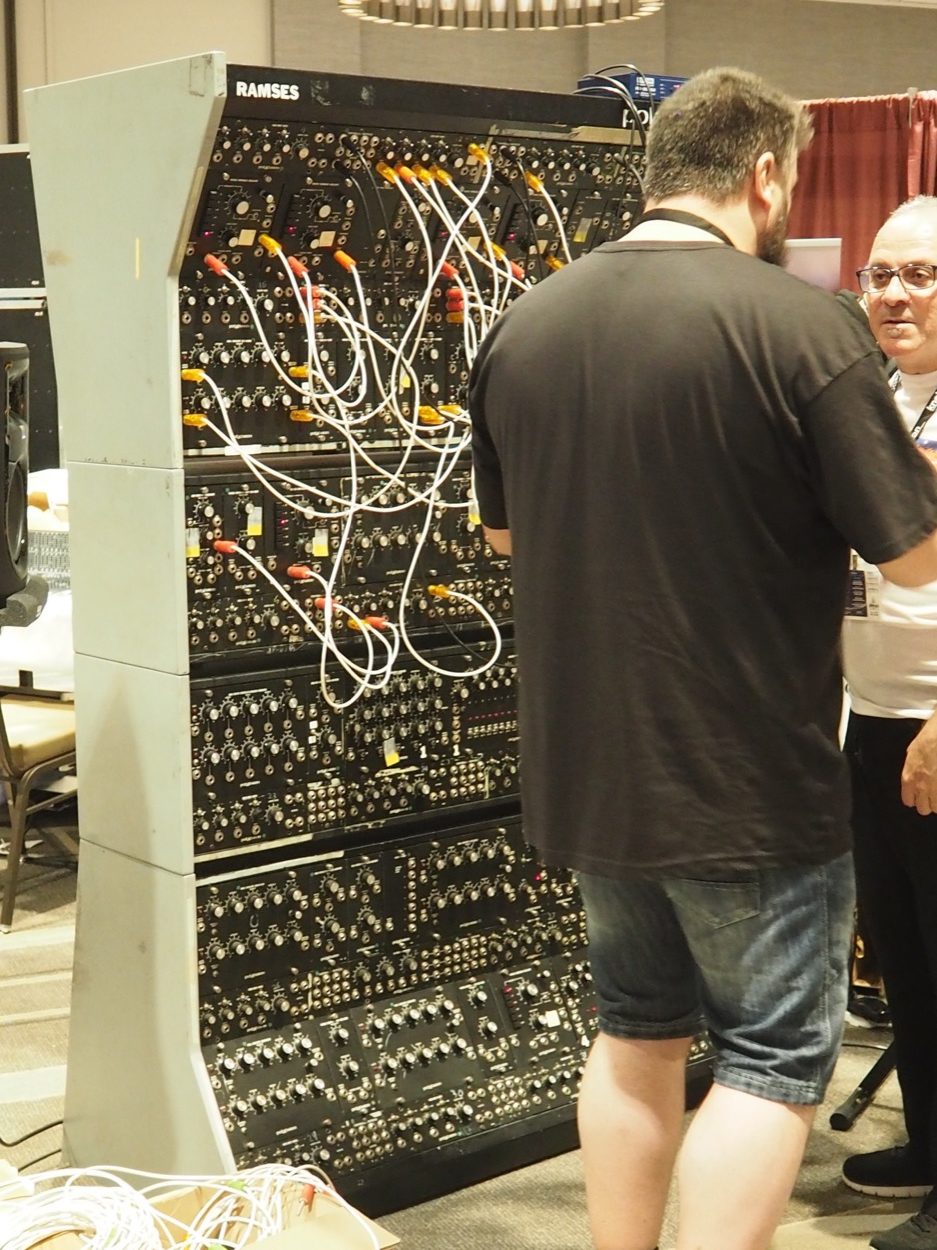 Still hosted at the Hyatt Regency Convention Center, the convention now moved to a grander space where small builders and large companies were able to take up residences next to each other. Another big thing this year was the rise and further maturation of video synthesizers. A whole space, dubbed JAMMspace, was dedicated to those who wanted to move eyeballs as much as knobs and patch cables, through immersive visual performances.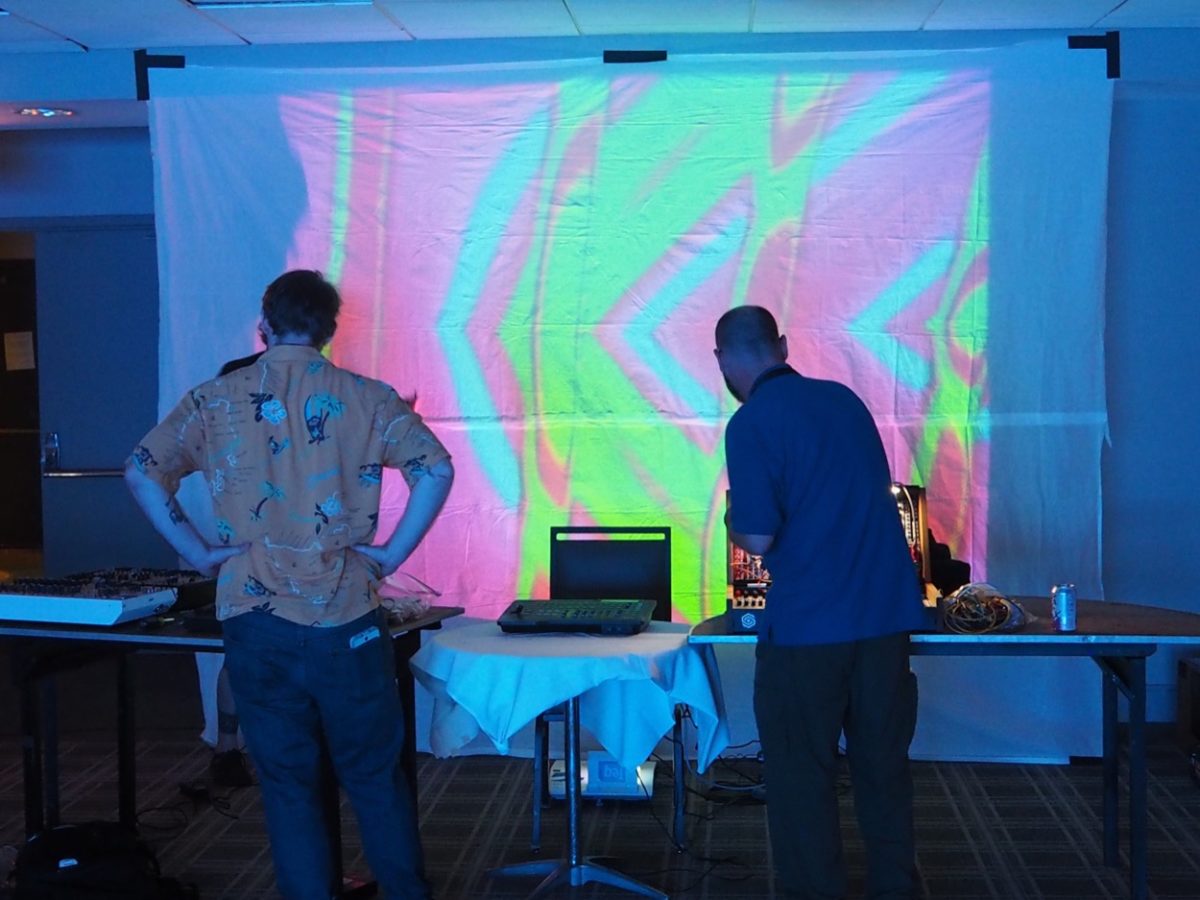 Other spaces were reserved for DIY builders, or entry-level circuit benders willing to brave and understand this whole thing we call "modding" through interactive workshops. Original modders and tinkerers also had their own space, with spacious lecture halls seating open-minded musicians looking for the next idea to mine. Try as we might, we couldn't sneak into Gilbert Harry Trythall's talk on all things "Switched On" Moog. No matter, as you'll see below, there was more than enough eye candy to stoke our ear holes. Need proof? Simply, look at this lime green Roland SH synth…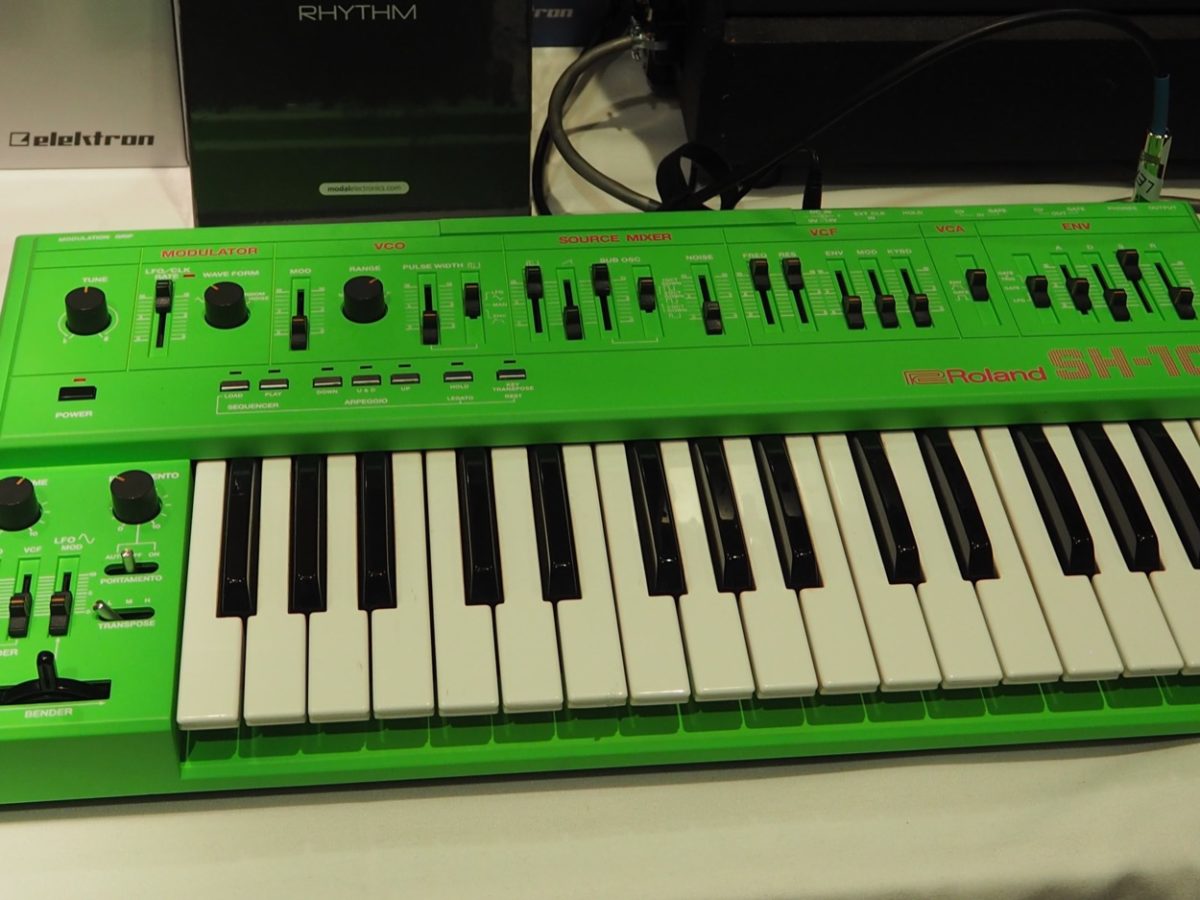 Knobcon 2018 Gallery
All images by author.