If your shopping list this season includes any musicians, here's a tip: don't get them socks, get them a gear gift they'll really want! We've put together this list of gift ideas at an array of price points, all under $200. From stocking stuffers to innovative gifts that are sure to wow, check out our recommendations below! And if you're still stumped after reading this guide, remember that you can't go wrong with a zZounds Gift Certificate.
See even more Gift Guides on zZounds, and be sure to check out our Headphones Buying Guide!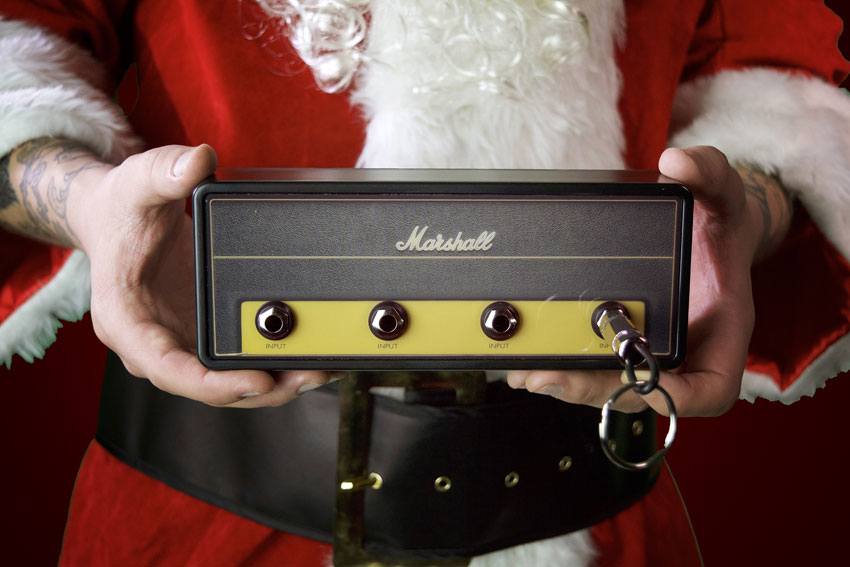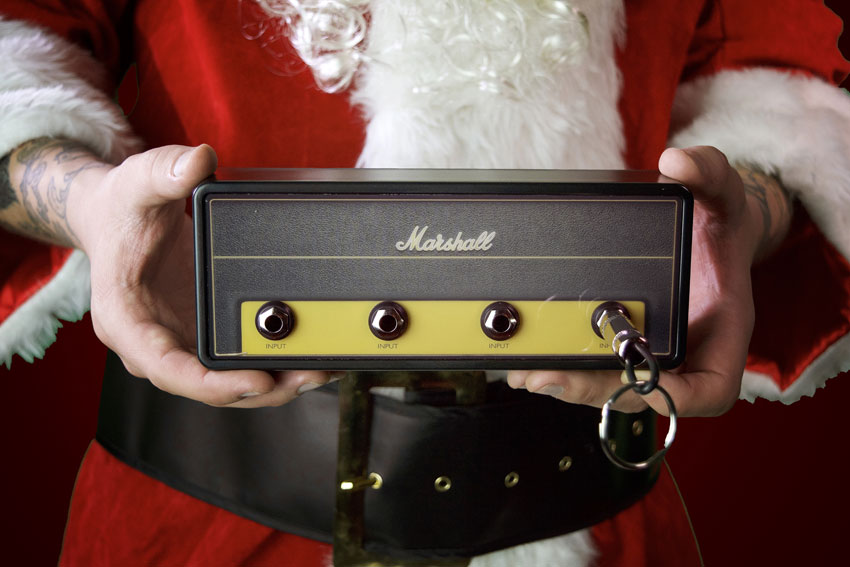 Pluginz gets your day off to a rocking start with realistic amp key holders you literally plug your keys into! This Rack Jack features authentic Marshall styling, and there are other styles available too.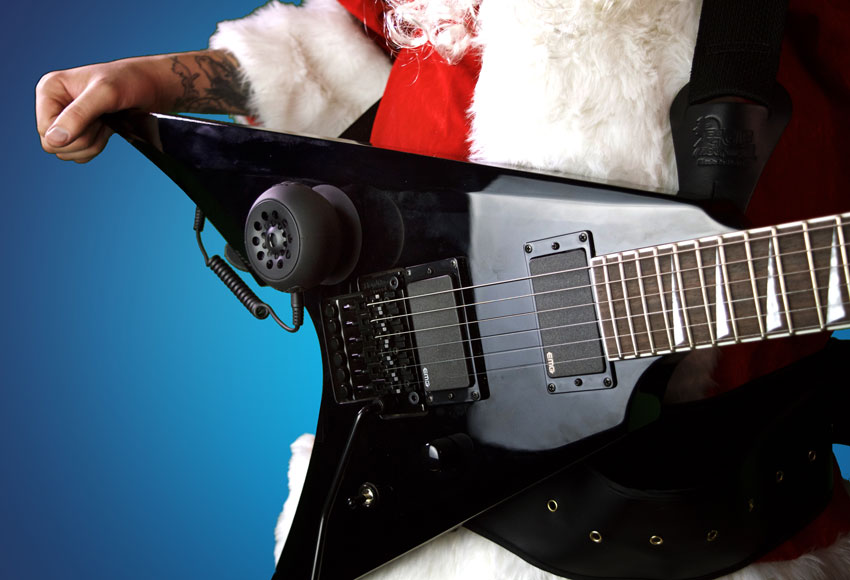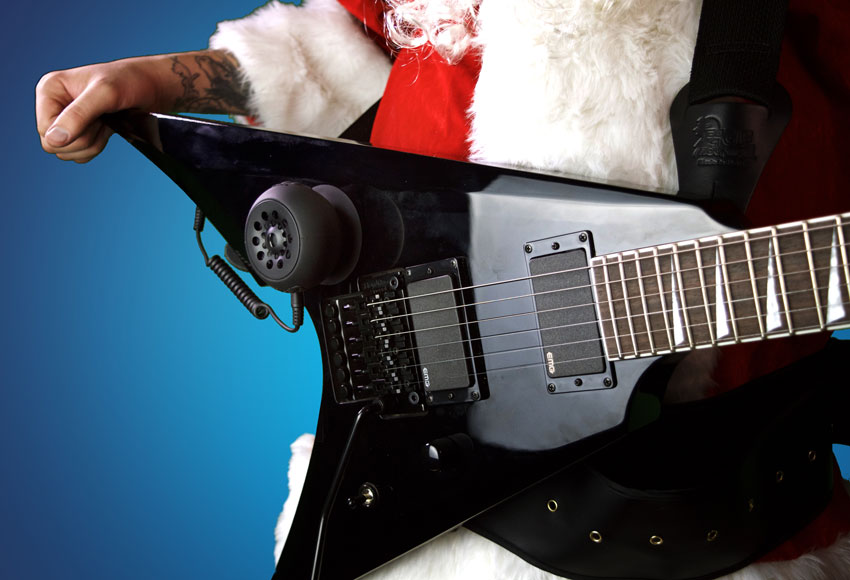 Perfect for practice or jamming around the house, the StrumBuddy uses suction to stick directly on your electric guitar, amplifying your signal with on-board overdrive, chorus and reverb effects!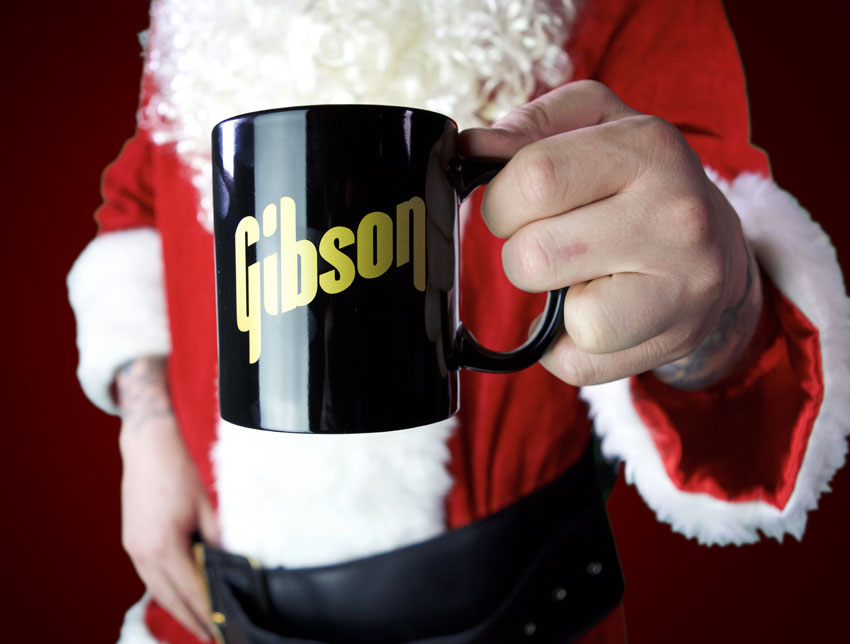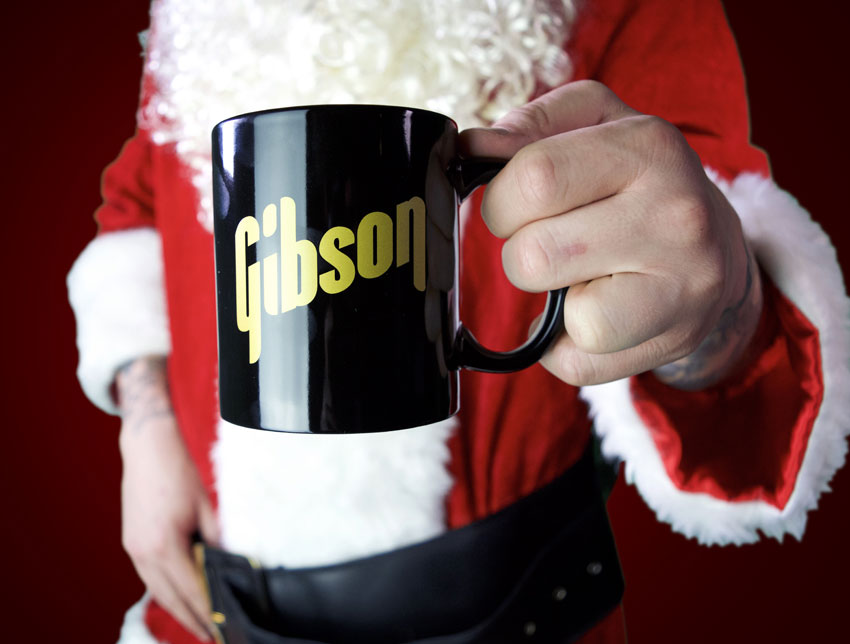 Warm up this winter while sipping coffee, hot cocoa or your favorite drink from this Gibson ceramic mug! It's available in a variety of styles to suit your look.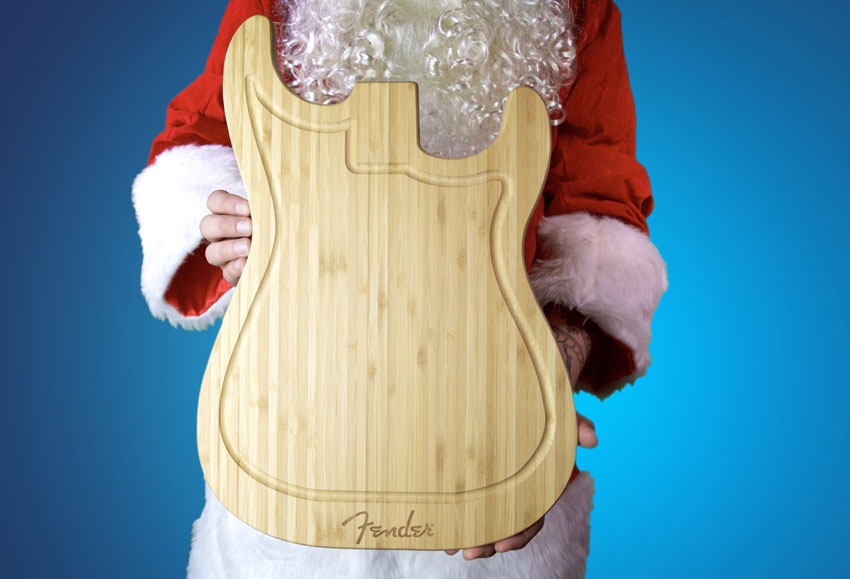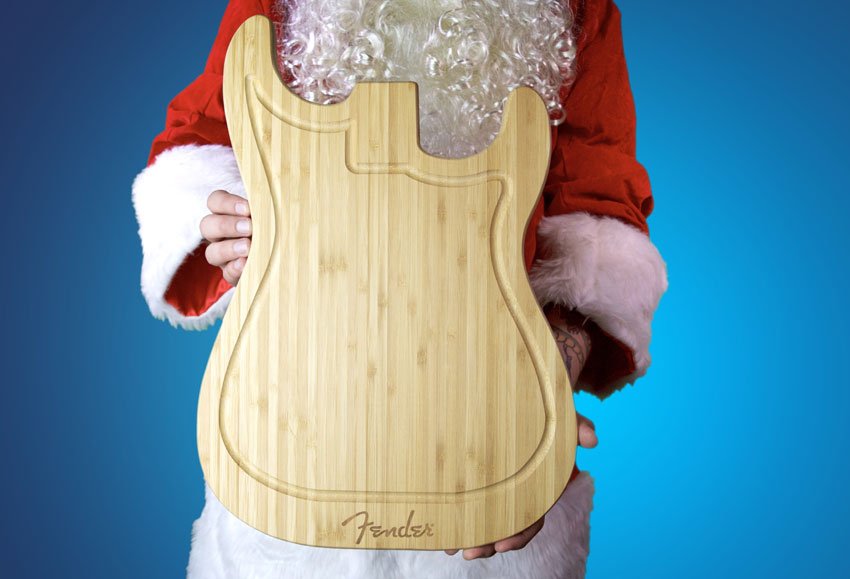 Whether you're just honing your chops or you're a virtuoso in the kitchen, this Strat-inspired Fender bamboo cutting board is your cooking companion!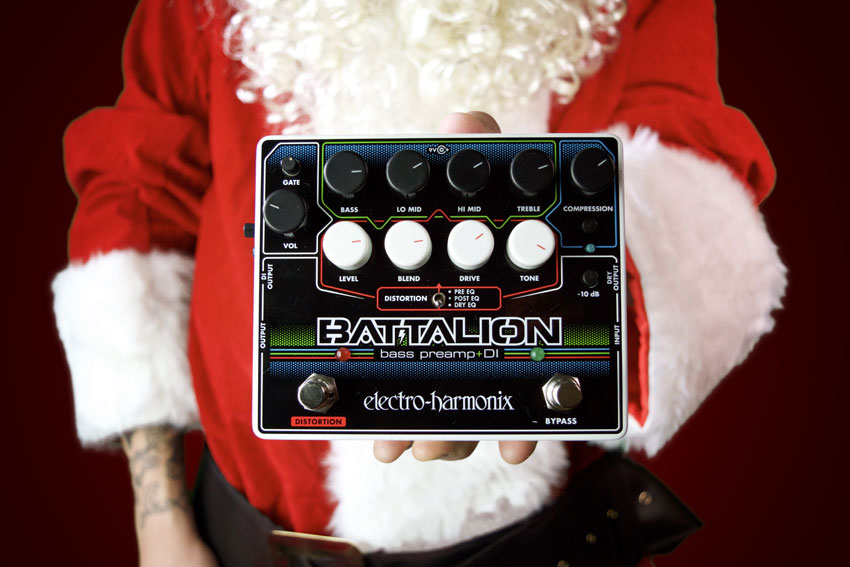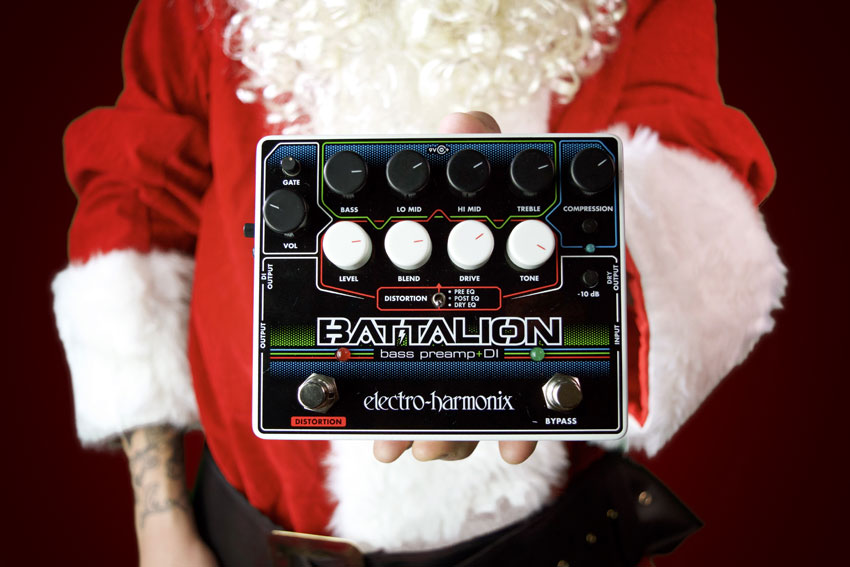 Suit up for battle with the EHX Battalion! This versatile bass preamp and DI box features on-board noise gate, compressor and distortion that can be set to run before or after its 4-band EQ, or with EQ only on your dry signal.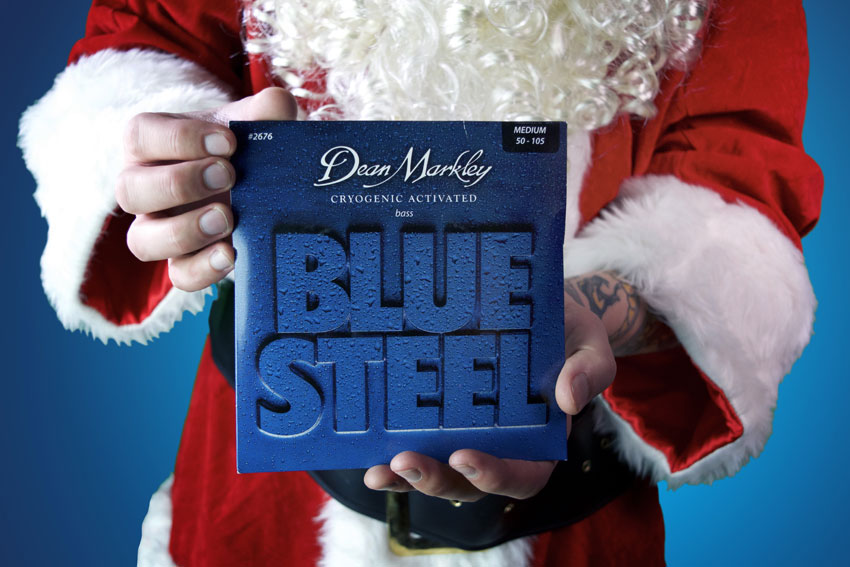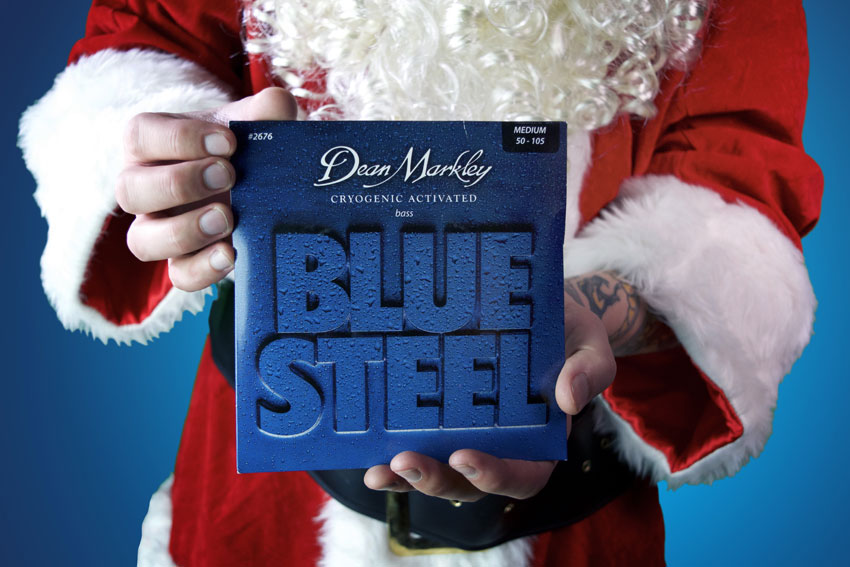 Cyrogenically treated Dean Markley Blue Steel strings are a favorite among musicians for their long life and bright tone. Try them out on bass, electric, or acoustic guitar!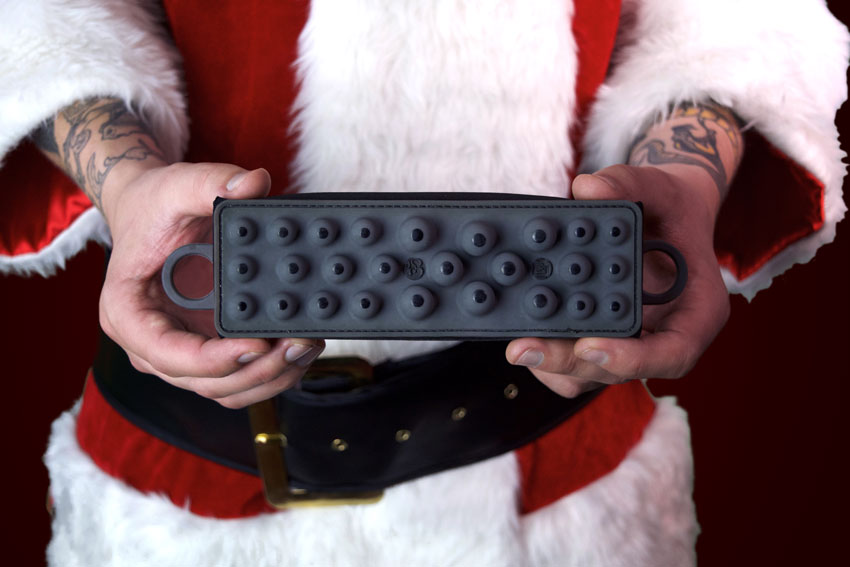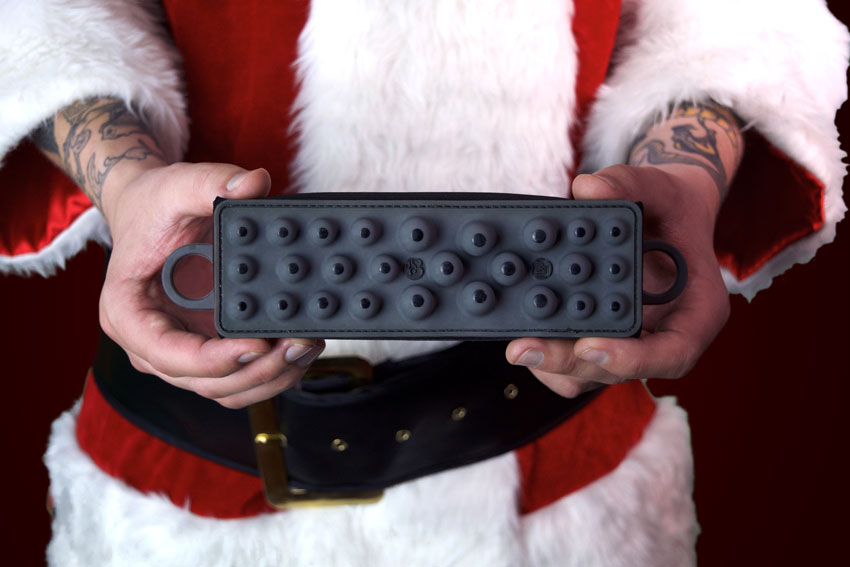 Perfect for bassists or guitarists who rock a heavy axe, this Gig Strap from D&A relieves the pressure on the shoulder for comfort during long sets! The standard model fits straps up to 2.5″ wide, and the wide version fits straps up to 3.5″ wide.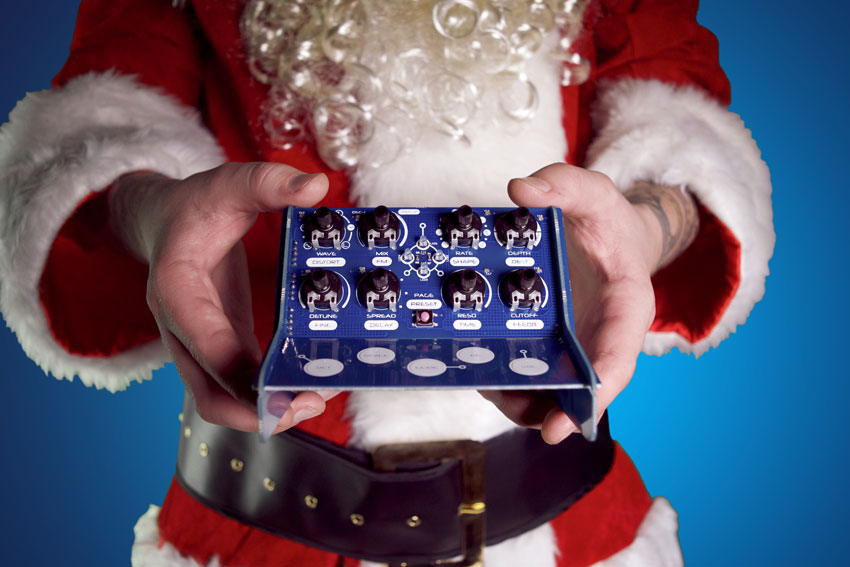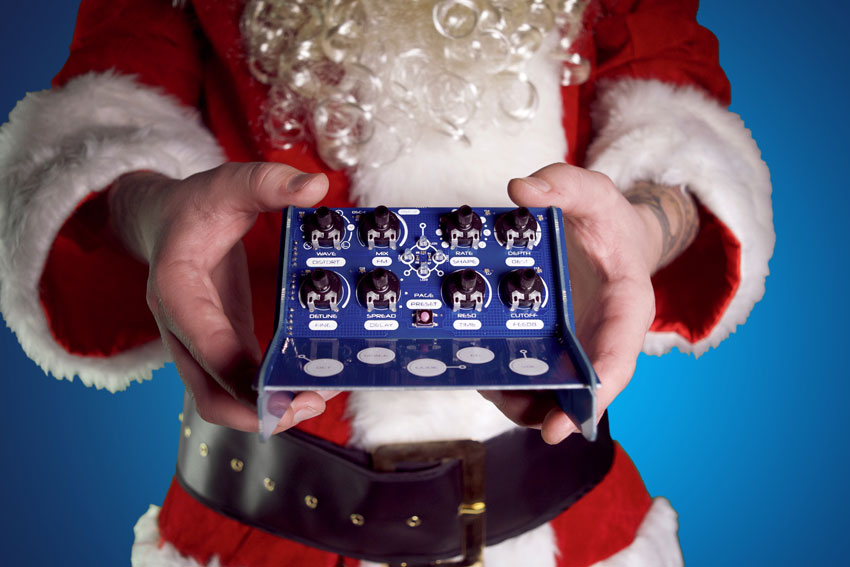 Build your own synth in under 10 minutes — no soldering or electronics degrees required. Perfect for DIY enthusiasts, the CRAFTsynth offers two oscillators per voice, plus deep integration with the free CRAFTapp.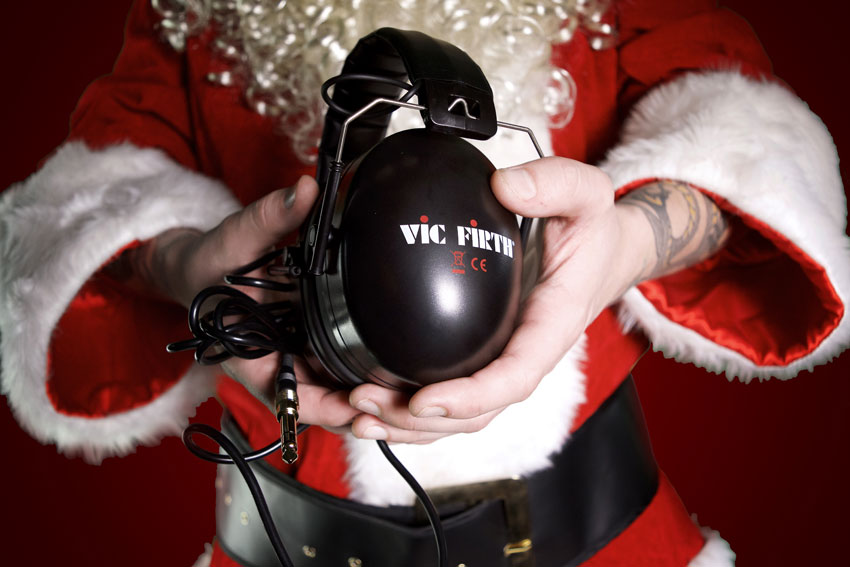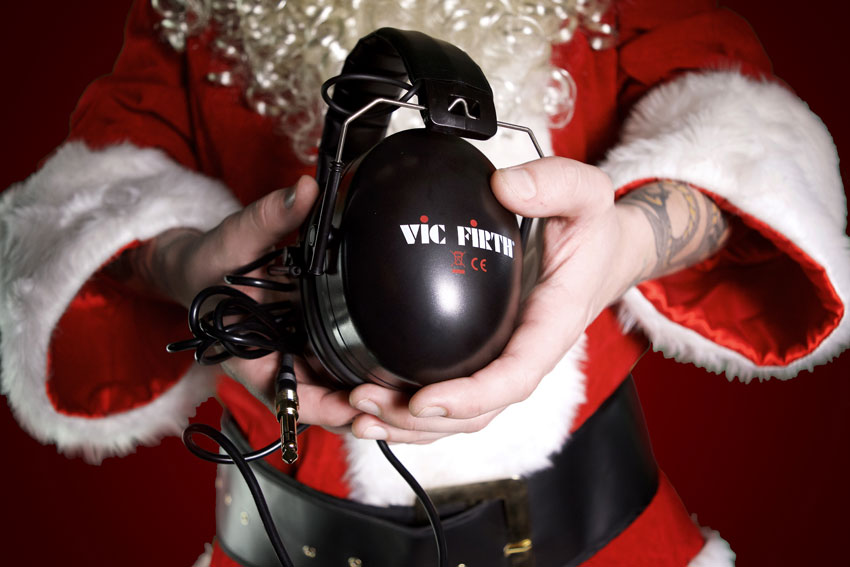 Every drummer needs a pair of headphones like these. Vic Firth SiH1 headphones have long been a favorite for their ambient noise reduction, comfortable fit, and for being a solid-sounding pair of cans!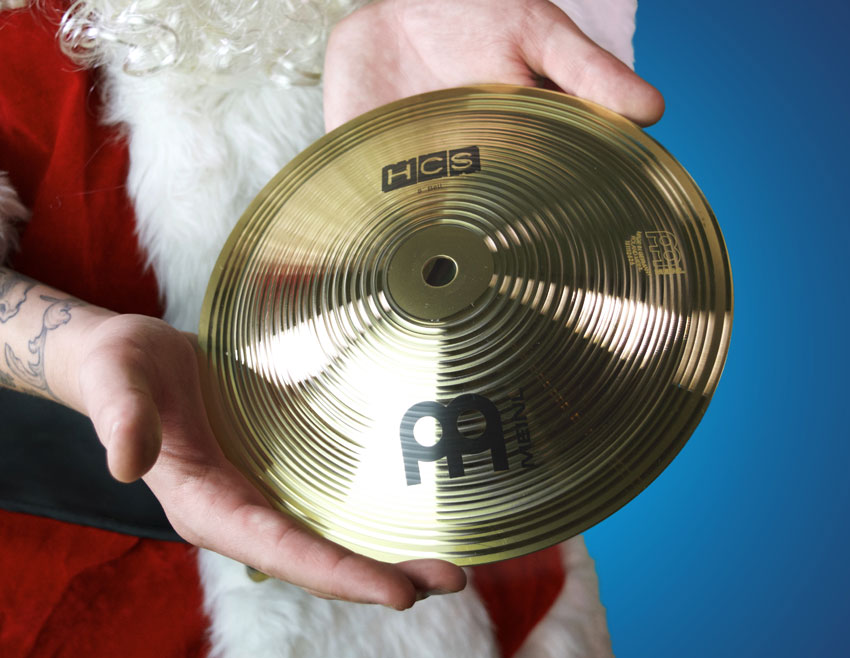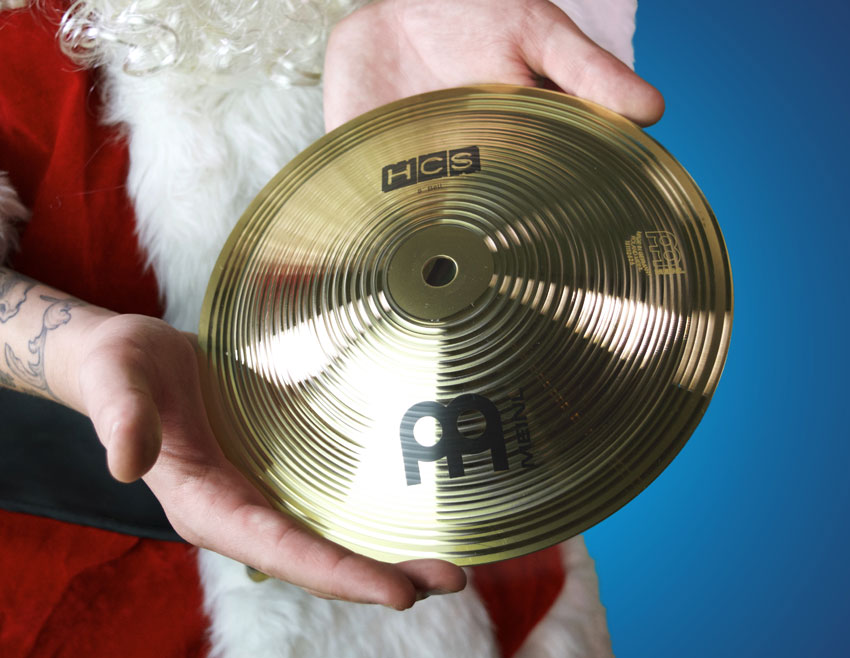 An easy-to-incorporate "accessory" cymbal for almost any kit, the Meinl HCS bell can be stacked atop another crash or ride for a cutting, "ping" sound.
If there's one thing drummers constantly need, it's sticks. Give your favorite drummer a pair of Pro-Mark FireGrain sticks to try out! These hickory sticks are heat-tempered for improved durability. Plus, they just look plain cool. Available in 2B, 5A, 5B and 7A.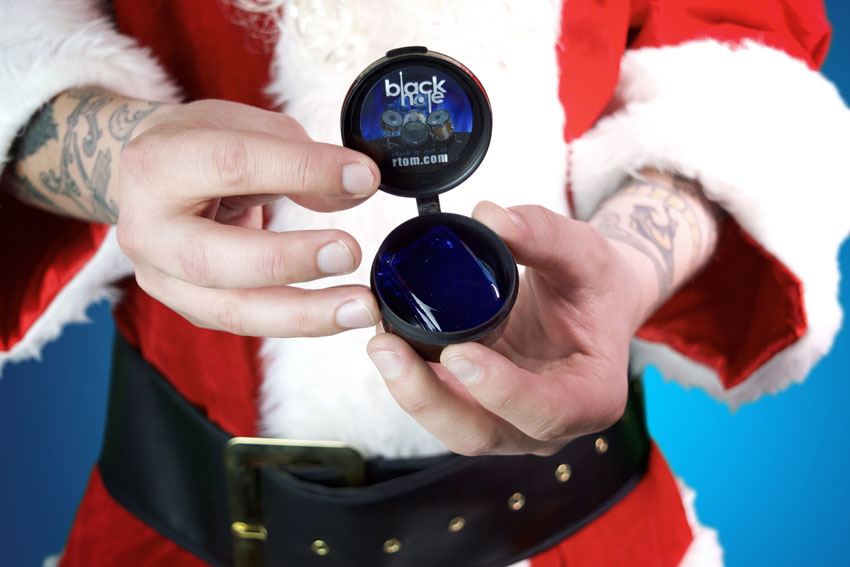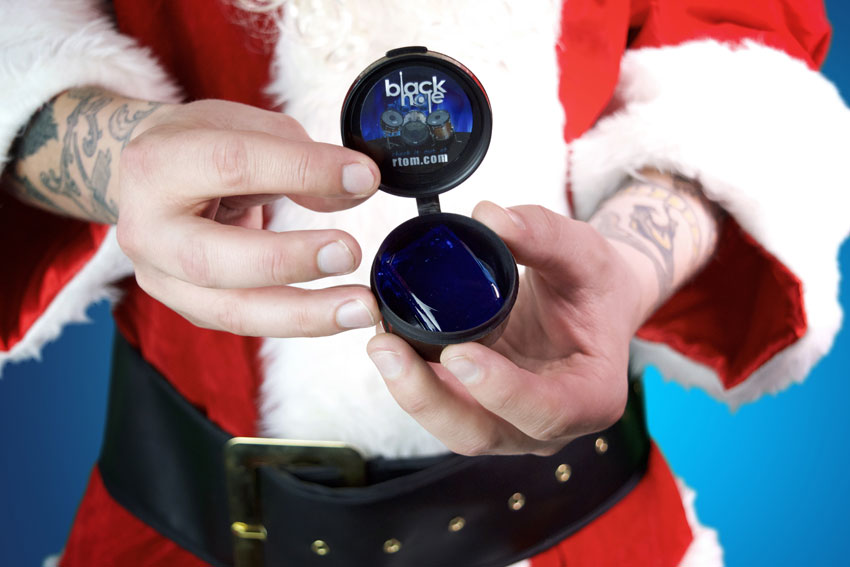 If your drummer hasn't tried dampeners on his or her kit yet, prepare to change their lives! Moongel pads help eliminate pesky resonance for a clearer, more controlled drum tone. Available in blue or clear.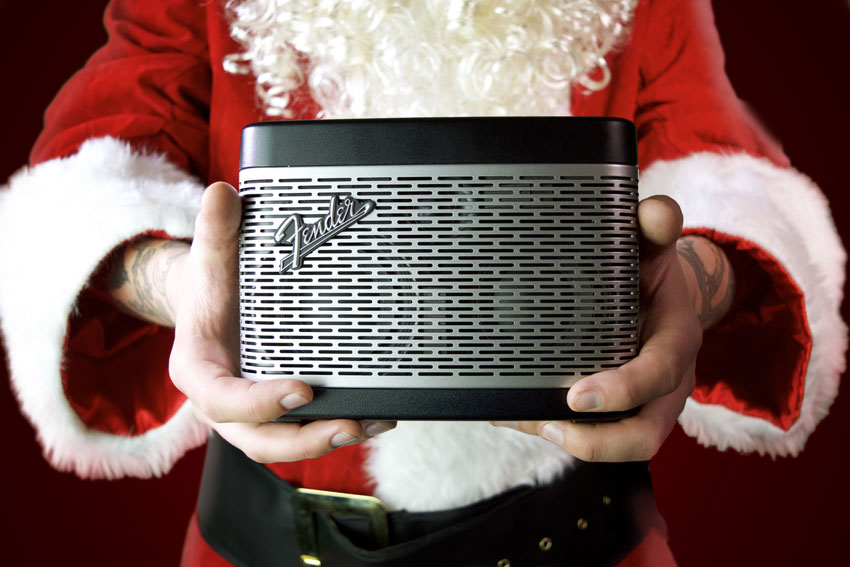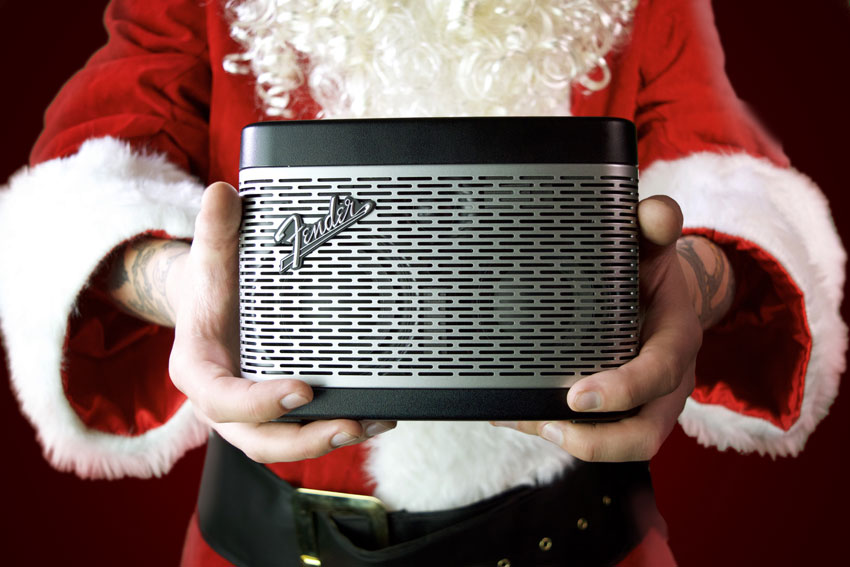 In addition to classic amps, Fender is now making streaming home audio speakers! The Newport streams your favorite tunes via Bluetooth and packs 30 watts of power! Perfect for jamming out while chopping up veggies on your Stratocaster cutting board. Need more power? Check out its big brother, the Monterey.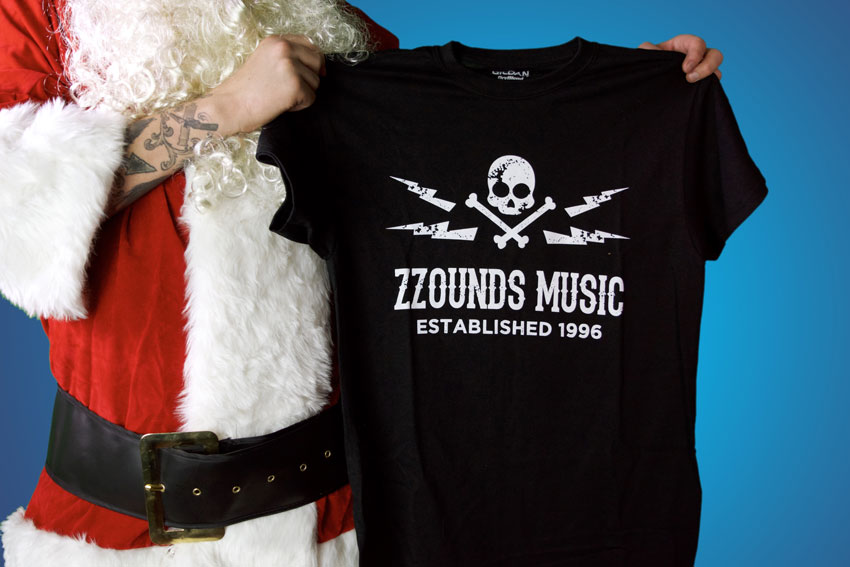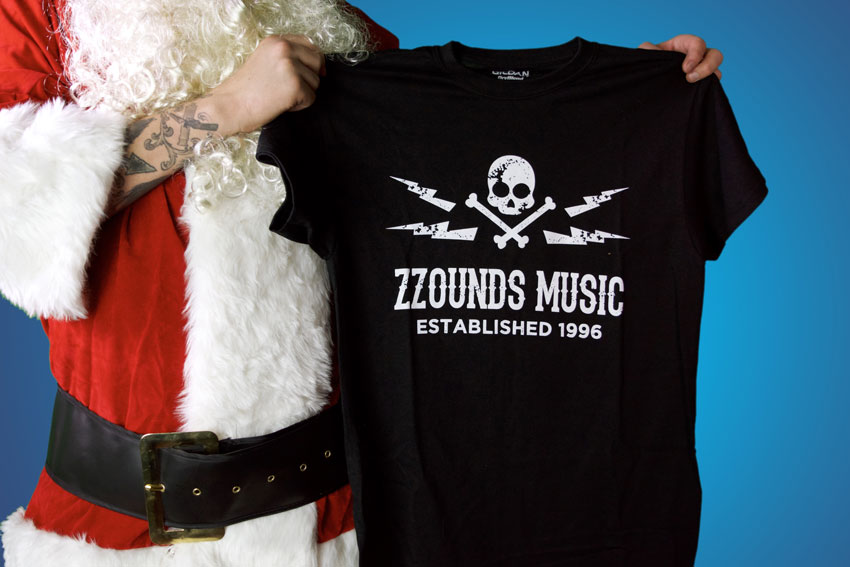 Yep, we've saved the best for last. Though our 20th anniversary may have passed, this skull-and-crossbones zZounds Music T-shirt still rocks as hard as ever. Made from a comfortable cotton/polyester blend, it's sure to become one of your favorites. Available in medium, large and extra-large.