Moog's latest synth, the fully-analog, semi-modular Mother-32, is here! Ideal for synth neophytes, the Mother-32 requires no patching, but has that functionality if desired. Its 32-step sequencer can be instantly shifted in octaves or steps, and there are a slew of tonal and rhythmic adjustments to make via the low- and high-pass ladder filters, attack, decay, pulse width controls, and more! Its external audio and MIDI inputs let you modulate sounds from nearly any source, and the Mother-32 plays exceptionally well with other Moog devices like the Werkstatt 01. 
See what the Mother-32 can do with our video performance featuring Marley Carroll above!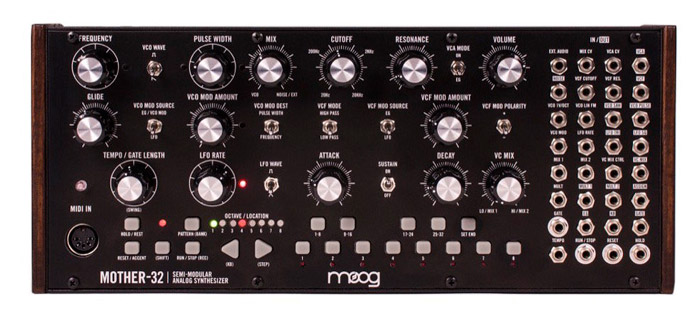 We visited the Moog Factory! See Photos of our tour!