The iconic LinnDrum sound revolutionized the way music was made in the 1980s. The ability to have drums-on-demand over 40 years ago was no small feat, not to mention the fact that it shaped the percussive elements and bottom of nearly every song it was used on. How did the LinnDrum come to be, and why does it continue to be used in popular music even in modern tracks today?
Prototypes and Leon Russell
The story of the LinnDrum and its rise to prominence starts with its creator, Roger Linn. Linn was a guitarist and electronics enthusiast with some programming knowledge. He was struck with inspiration while working with pianist and former member of the Wrecking Crew studio band Leon Russell.
The title track of Leon Russell's 1979 effort Life And Love heavily utilizes the LM-1 prototype designed by Roger Linn.
Russell had used early drum machines like the Roland CR-78 to synthesize fixed-pattern drum tracks that would supply rigid rhythm to his work in the mid-'70s while a real acoustic drummer would fill spots where needed. The need for a realistic-sounding drum machine with the ability to fully customize your sound became apparent.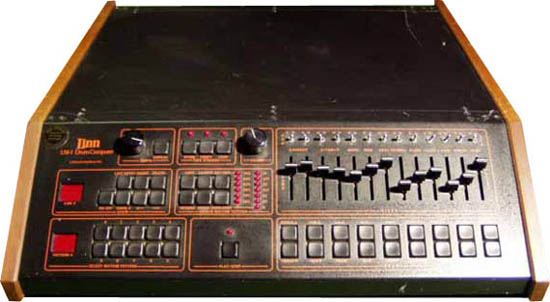 Even though Linn had an understanding of programming language, the largest hurdle would be the optimization of memory on the unit. In the 1970s, computer memory was expensive and not as widely available as it is today. Linn would need to work out a way for all the unit's drum sounds to work within read-only memory, with low latency.
"It would take too much expense/memory to store an entire drum beat as a loop. But I thought, if I can just record and store one recording of a bass drum, one recording of a snare drum, one recording of a hi-hat, in static electronic computer memories, and then store those recordings without ambience, (so you could always add your ambience later) that takes up a very short period of time, maybe an eighth of a second." Linn told VF Magazine in a 2019 interview.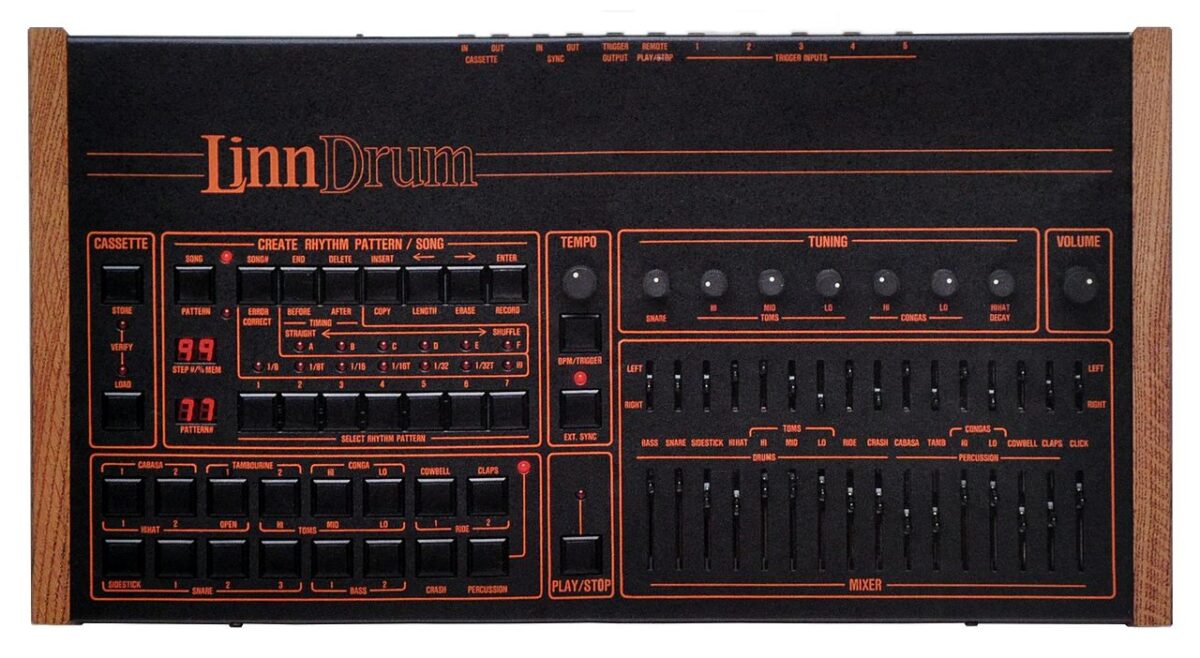 This breakthrough led to the first prototype of the LM-1. Russell was so impressed with this prototype that he ended up using it on each drum track of his 1979 album Life and Love, which was co-produced by Linn.
Though the LM-1 was revolutionary for its time, it carried a steep price tag of nearly $5000. In the early 80s, that restricted sales to only the highest-earning artists and record labels. Thus, the LinnDrum — a cheaper successor to the LM-1 — was introduced in 1982.
---
Discover the history of studio staples, including the LinnDrum | Read»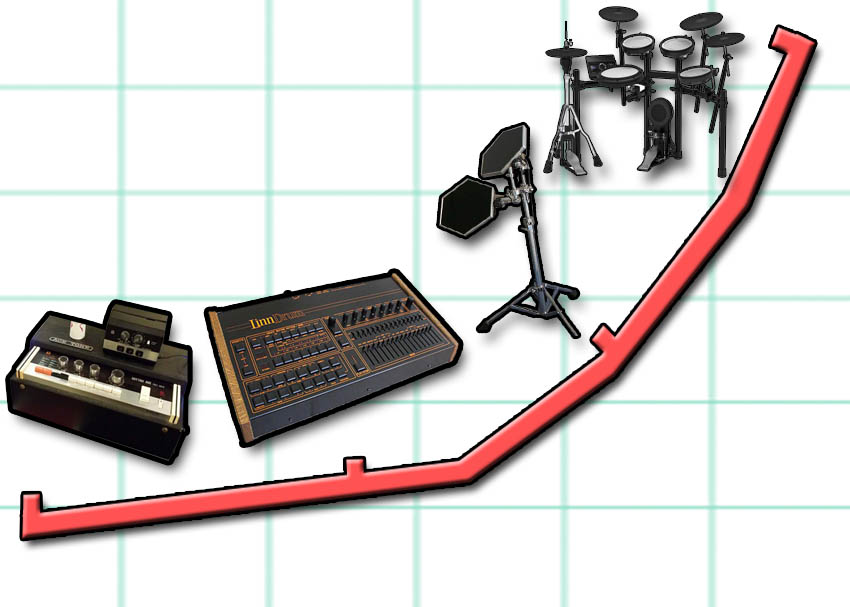 ---
Shaping the '80s Sound
Between its introduction in 1982 and the final units being made in 1985 approximately 5,000 LinnDrums were sold. Now that Linn's drum machines were in the hands of a wider audience, the LinnDrum sound was everywhere. From Tears For Fears and a-Ha to Madonna and Prince, the LinnDrum defined electronic percussion in the 1980s.
A big reason for this surge of artists using the LinnDrum was the release of digital reverb units that paired well with the LinnDrum sound. Eventide and AMS reverbs allowed the LinnDrum to sound explosive and gated which was the pop-sound of the day in 1985.
"Shout," the second single off Tears For Fears' 1985 record Songs From The Big Chair was written on a LinnDrum in 1984.
An incredibly interesting story comes from Roland Orzabal of Tears For Fears about the LinnDrum-sound influencing nearly all of the 1985 smash-hit record The Big Chair. Orzabal was given one month to complete Tears For Fears' second record, so he took a month off to write and purchased a LinnDrum and a Prophet 5, setting both up in his dining room and began crafting rhythms. Within that month Orzabal had written the chorus for Shout and a hit was born with the help from the LinnDrum.
Thundercat's "Inferno" off the 2014 record Drunk offers a pure LinnDrum sound that cuts through and fully shapes the second half of the track.
Modern Usage and Legacy
Well past its heyday in the 1980s, the LinnDrum sound has solidified a legacy in popular music by sheer force of will. From the unique bass drum tone that cuts through a mix, to the vast number of artists that used it early on creating a demand and influence, the LinnDrum still fits right in on a number of modern tracks. Artists like John Legend, Thundercat and HAIM have adopted the influential LinnDrum sound and kept the story alive.
"Falling" by HAIM showcases the LinnDrum sound in a modern context beautifully.
Though Linn Electronics folded in 1986, Roger Linn went on to work at Akai on their new MPC family and helped an entirely new generation of artists create music. Linn's tireless efforts in the late '70s to create a better drum machine changed the way we listen and create. If not for Linn's groundbreaking design, an entire generation of music may never have been heard.